One thing about the Canadian Currency; we have managed to find fun names for just about every coin and note. We have had the toonie (bear), the loonie (Loon), the caribou, the bluenose schooner, the beaver and the Maple Leaf. We have now killed the penny (maple leaf).
Looking at the Canadian Loonie chart half way through the year, it looks like it went down Cascade Falls in Banff National Park and splashed in a pool at the bottom. Here is Cascade Falls if you have not made it to Banff National Park yet.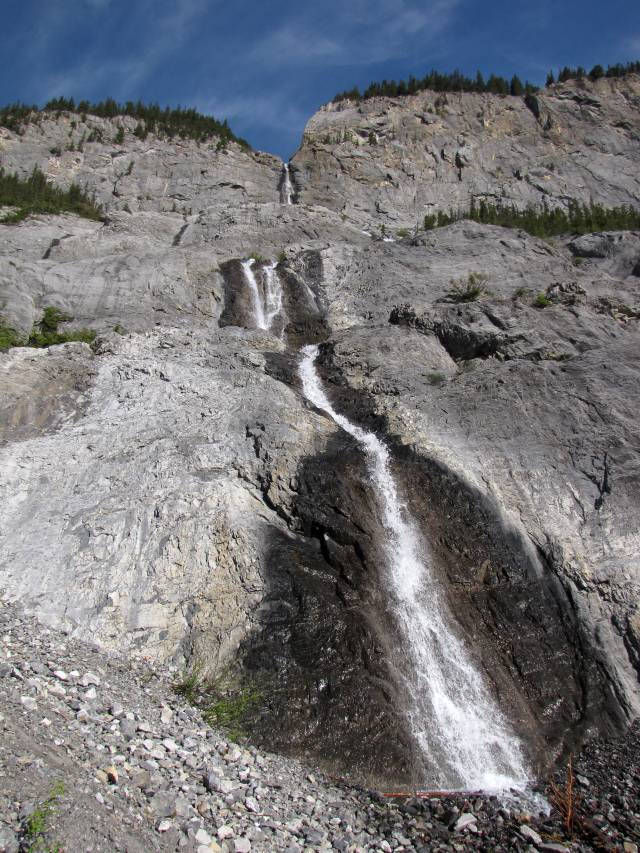 Here is the chart of the Canadian Dollar. The similarities are pretty high for the long run down.
---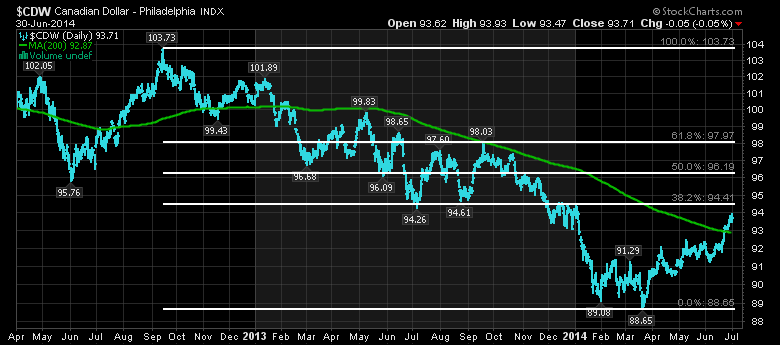 So we have been water-falling for a while. From a week before the fall equinox in 2012 all the way down to our most recent low on spring equinox 2014, it was a one way river. Now, we have splashed up and we can see the first of the 3 main fibonacci levels is just ahead in terms of overhead resistance. 94.41 is the fib level. and we can see that the 94-95 level will be a major test of resistance based on price action. Well, being at 95 cents is a nickel (beaver) short of a buck (dollar). If oil and gold continue to get bid, I would expect the dollar to continue higher. I would say the majority of the first bounce is over, but a push to the 50% fib might happen as we head to the fall.
Unless oil blows through resistance, this might be where we start the trading range.
If you liked this article, feel free to forward it to investing friends and family. If you didn't like the blog, please send me a note on what I could do better. The chart is printable.
We try to keep our articles informative and entertaining. Make sure you check out the other blog writer articles in Mailbag, Chartwatchers, Traders Journal, DecisonPoint, Don't Ignore This Chart, Chip Anderson, Scanning Technically, and The Canadian Technician. Subscribers have access to blog articles by Arthur Hill, John Murphy, Martin Pring as well as the DecisionPoint Tracker and DecisonPoint Reports. Here is the link to the main blog page. BLOG ARTICLES
Next, on the right hand side, select the articles from the drop down menu.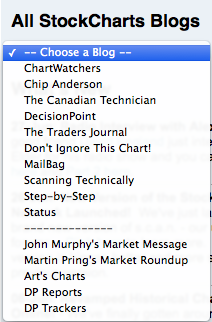 Lastly, Chartcon 2014 in Seattle is booking up. My understanding is the hotel is close to 'Sold Out' and the hotel room reduced rates are only here for one more week. Click here for more information on Chartcon 2014. It is an unbelievable lineup. Don't be disappointed. This is a little more than 1 month away, August 8,9 2014.
Good trading,
Greg Schnell, CMT