Crude Oil continues to drift higher. The Texas Tea bubbled over $52 this morning on the December contract as the front month expires tomorrow. I have shown the breakout on this Crude tracking ETF (USO) chart. The USO has negative drift so the peak back in June that it was tracking was not quite $52. You can see this morning's push above $52 looks a little lower on the ETF.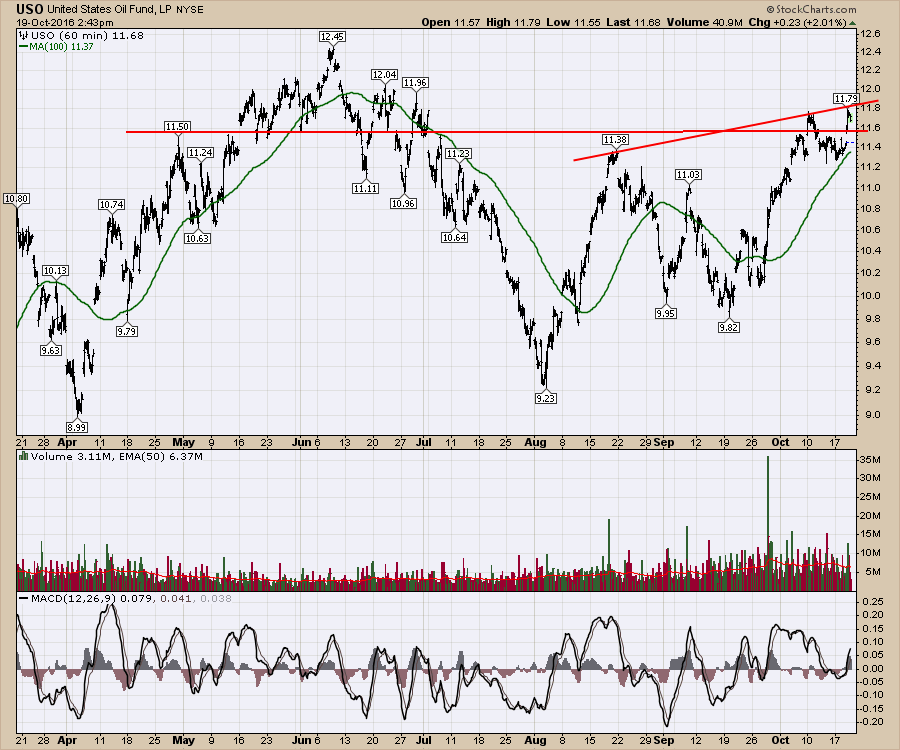 ---
On the West Texas chart itself, we are a lot closer to June highs and the price action is breaking above. This is a new 52 week high for crude oil!!!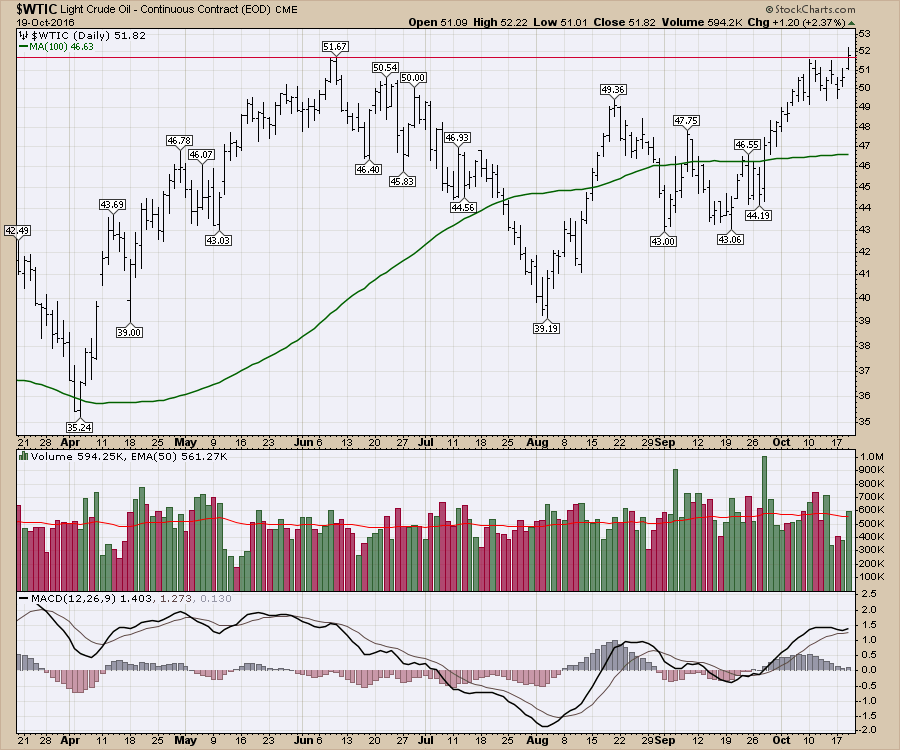 The Exploration and Production ETF (XOP) responded with a nice move today but in general, it does not seem to be pushing to new highs with crude oil. While it is still at the same level as the June highs, we seem to be struggling to make higher highs now. With the XOP underperforming in Relative Strength (lower panel) to where oil is at, this is somewhat concerning and I would be focused on protecting profits in the E&P names.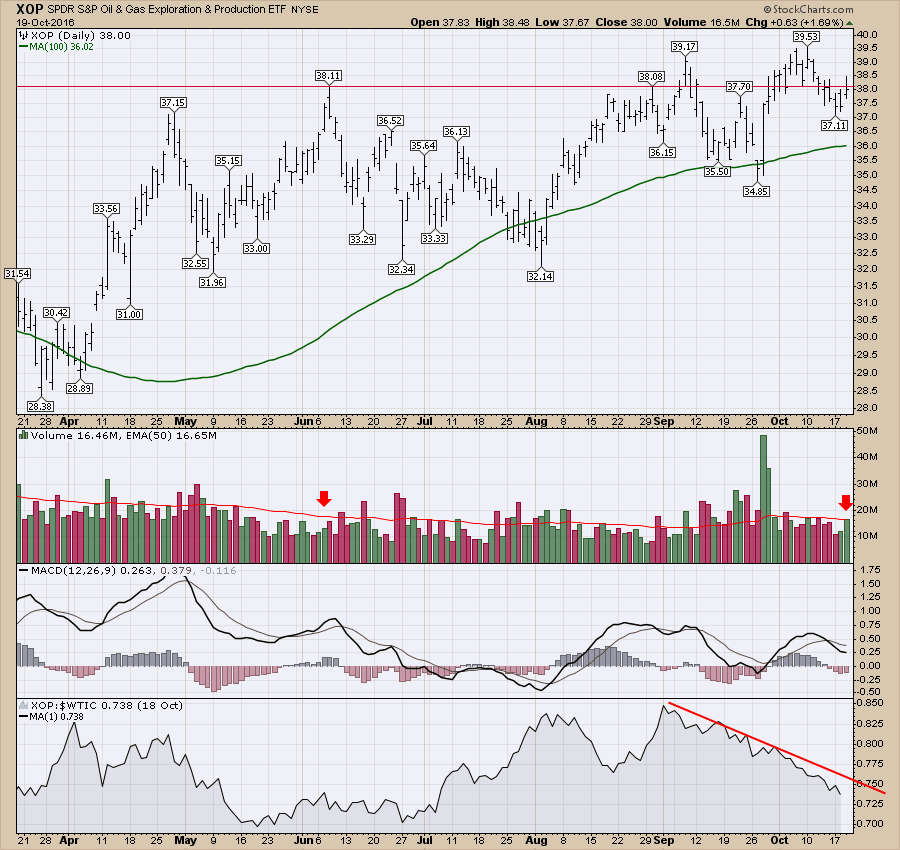 The Natural Gas names continue to lead the energy group.
---
For the webinar, I spent a bit of time discussing the breadth of the market because it is nearing a tepid area of support. If the breadth weakens much further, that could be a problem. Here is a link to the webinar. The Canadian Technician Webinar 2016-10-18.
Webinar // Breadth 0:00 // Currency 7:00 // $TSX Sectors 8:00 // Finding Leaders 27:00 //
---
I have also updated a group of important charts that you can view anytime. Greg's Chartlist
Good trading,
Greg Schnell, CMT, MFTA.