Don't forget Chartcon 2018. You can still get access to watch all the recordings of the presenters and the question period. I would suggest taking the time to watch the ChartCon 2018 presentations. The diversity of ideas filled the spectrum of investing styles.
---
The Canadian market has been making lower highs for 5 weeks. Breadth has been decelerating as discussed in the July 31 Canadian Technician video. Here is the link to the 2018-07-31 recording of The Canadian Technician Video.
The Bullish Percent Index continues to weaken. As it crosses below the 40 week moving average, this has been a pretty good sell signal.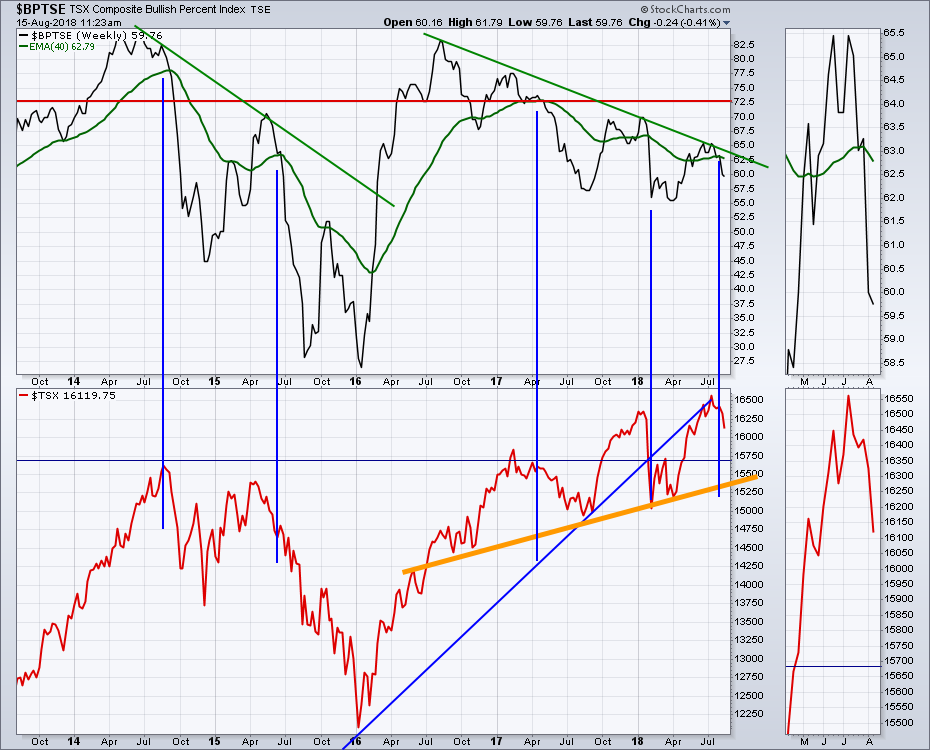 The advance decline line continues to weaken. This is an 11-period moving average of the advance decline.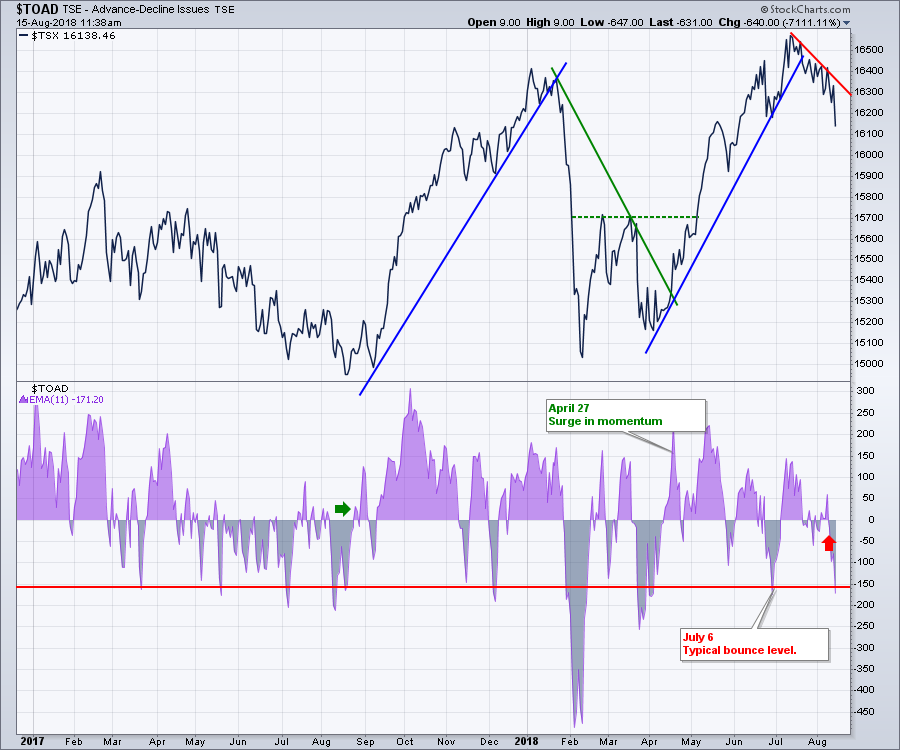 The net new highs for Canada is also dropping. You can see the gray line for the $TSX. In the top panel is an 11-period moving average of the net new highs. In the lower panel is the daily level.
If I broaden the time horizon for this chart, you can see the current situation is similar to the 2015 market top set up. When the market can't make enough net new highs, eventually the market slips lower.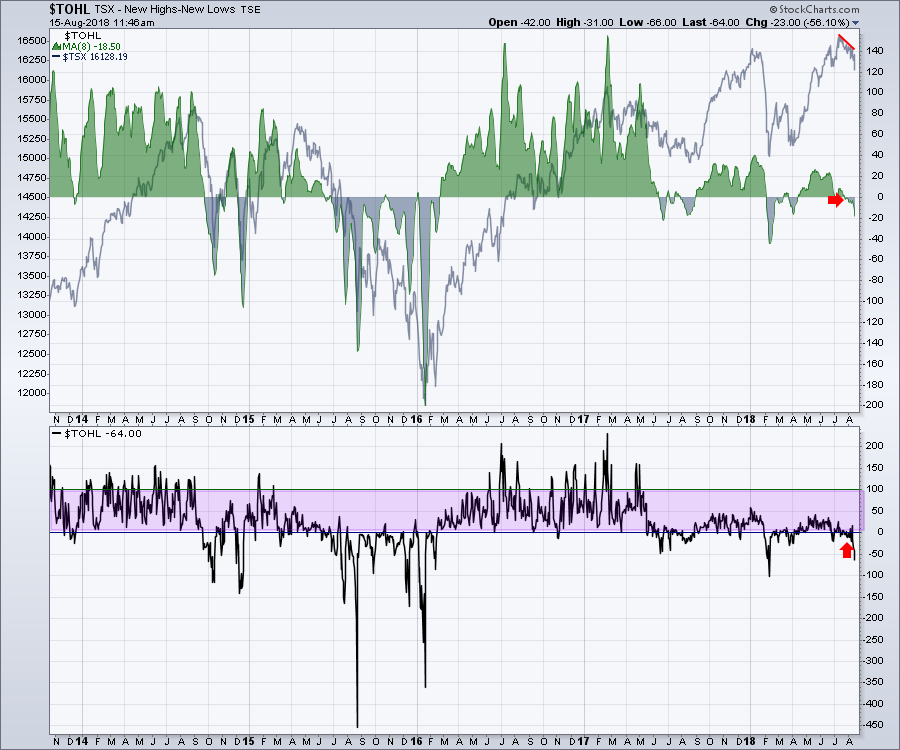 I will record a new video early into the week of August 21. I would suggest continuing with a defensive posture towards the market. This is not just about Turkey. The weakening market posture has been in place for a while. While Turkey might speed the decline, the Canadian market has been weak long before this. Here are the videos for the Final Bar and Commodities Countdown.
---
The Final Bar.
---
This Commodities Countdown video that walks through the concerns in the index set up right now.
---
If you are missing intermarket signals in the market, follow me on Twitter and check out my Vimeo Channel often. Bookmark it for easy access!
Good trading,
Greg Schnell, CMT, MFTA
Senior Technical Analyst, StockCharts.com
Author, Stock Charts for Dummies
Want to read more from Greg? Be sure to follow his two StockCharts blogs:
Commodities Countdown and The Canadian Technician
Announcement from the Author
{{ announcement.content }}