This week the Canadian market tried to rally. This rally just got us back ot unchangedd for the year as you can see on the chart. The volume was the highest we have seen in a year due to the Quadruple witching for options. The rally in 2017 started with the big move on a quadruple witching day in September. Lets watch to see if the market can respond again.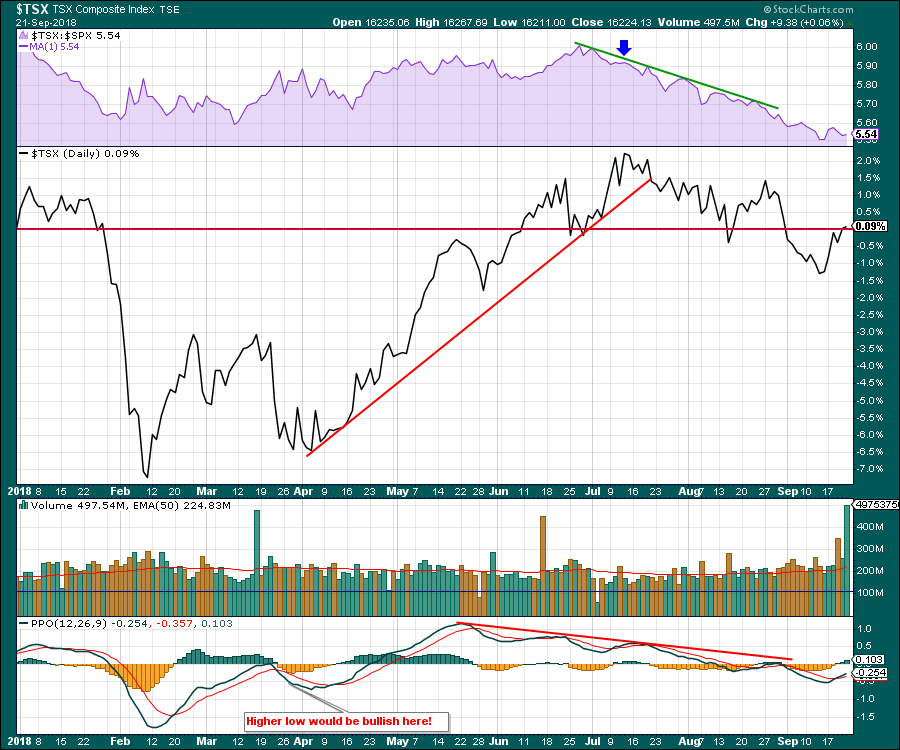 ---
The banks also had a nice rally. There is a wide dispersion between the big banks.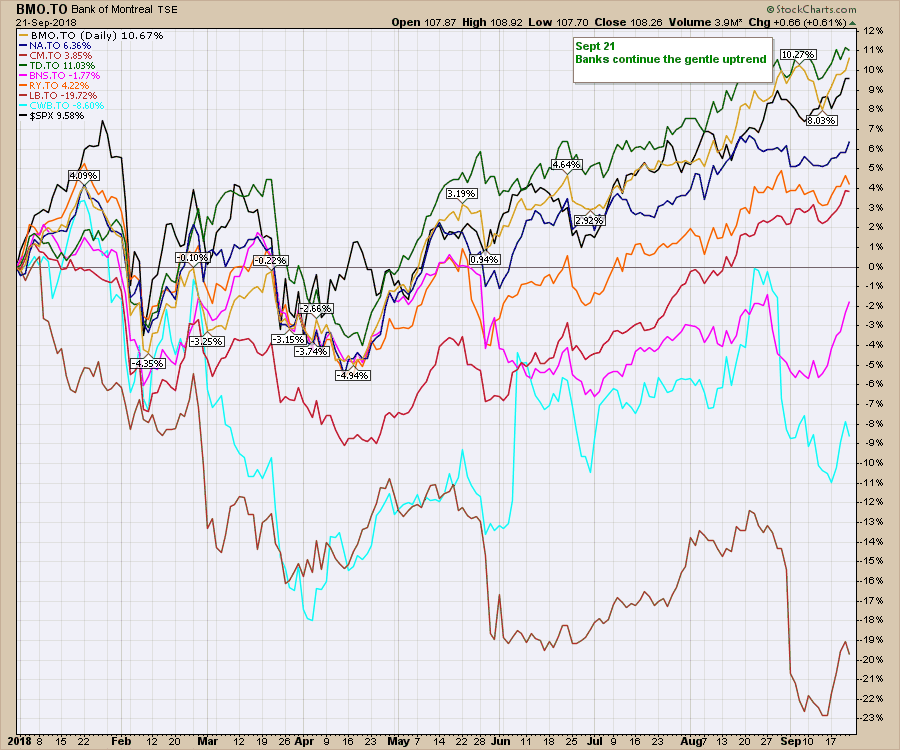 Energy stocks and material stocks need to turn up but some of the areas are starting to improve. In this weeks Commodities Countdown I covered off the broad bull market push for commodities.
The sentiment for Canada is extremely weak. Only 44% of the stocks are above the 50 DMA. Only 48% are above the 200 DMA. The net new highs continues to be frustratingly low.
I am on vacation for the next weeks returning October 8, 2018. I have recorded fresh content for the articles next week.
One other thing to note is we are merging the Commodities Countdown blog and the Canadian Technician blog together so clients can find my work in a central location. This will take effect in early October. Here are the videos for the various shows.
---
Last week I wrote that The Canadian Technician video is concerning as the market struggles. This week the Canadian market tried to start a rally. It looks good, it just need to follow through. It would be great if buyers step in here at the 200 daily moving average to keep it from accelerating lower.
Here is the Commodities Countdown Video.
---
The Final Bar.
---
If you are missing intermarket signals in the market, follow me on Twitter and check out my Vimeo Channel often. Bookmark it for easy access!
Good trading,
Greg Schnell, CMT, MFTA
Senior Technical Analyst, StockCharts.com
Author, Stock Charts for Dummies
Want to read more from Greg? Be sure to follow his two StockCharts blogs:
Commodities Countdown and The Canadian Technician