The Canadian market has been soaring as of late; the upward move has been very broad, with all the sectors participating. Oil, Railways, Banks, Industrial Metals, Financials, Utilities, Pipelines - it's been a great move and it looks set to continue. Enbridge is breaking out to new 52-week highs this week, TransCanada is making a big move this week and Pembina Pipeline is surging with 18-month highs in relative strength compared to the $SPX. Pembina is shown below.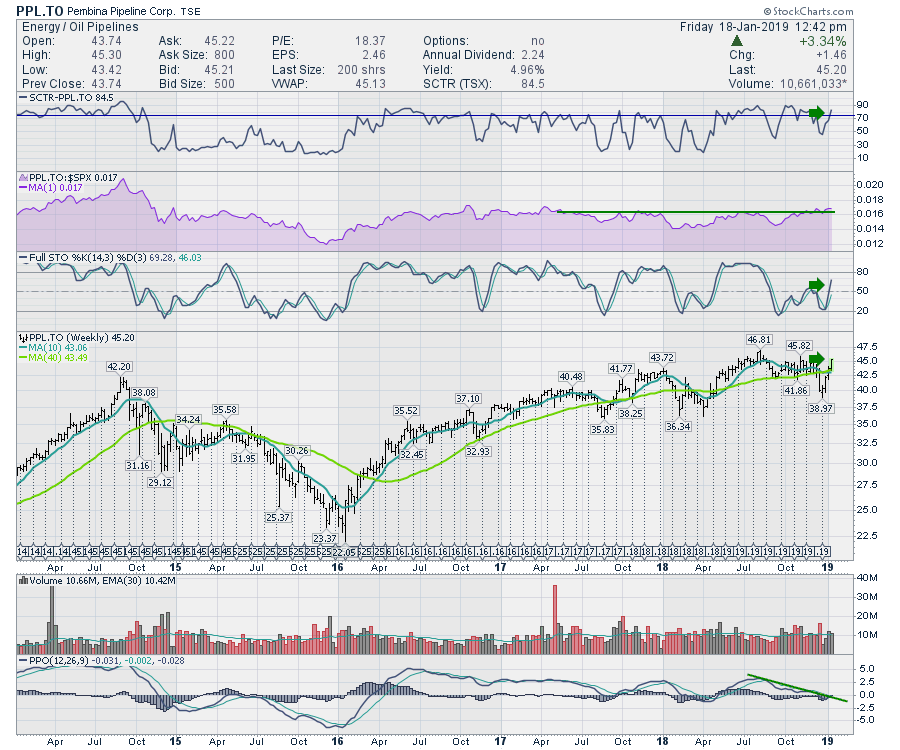 Canadian Crude continues to push higher. That definitely helps the industry with financial stress. CCX.TO tracks the price of Western Canada Select. The price shown is for the ETF, not the cash value of the Canadian oil. This chart shows the trend of the pricing.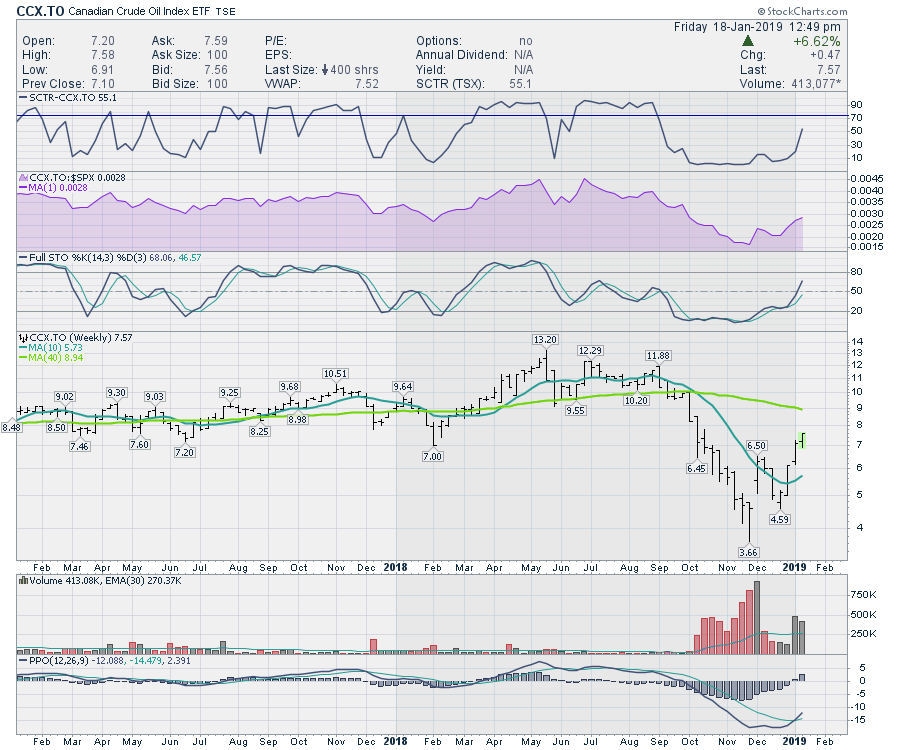 Here is the chart of Suncor, a stock that is clearly pushing higher.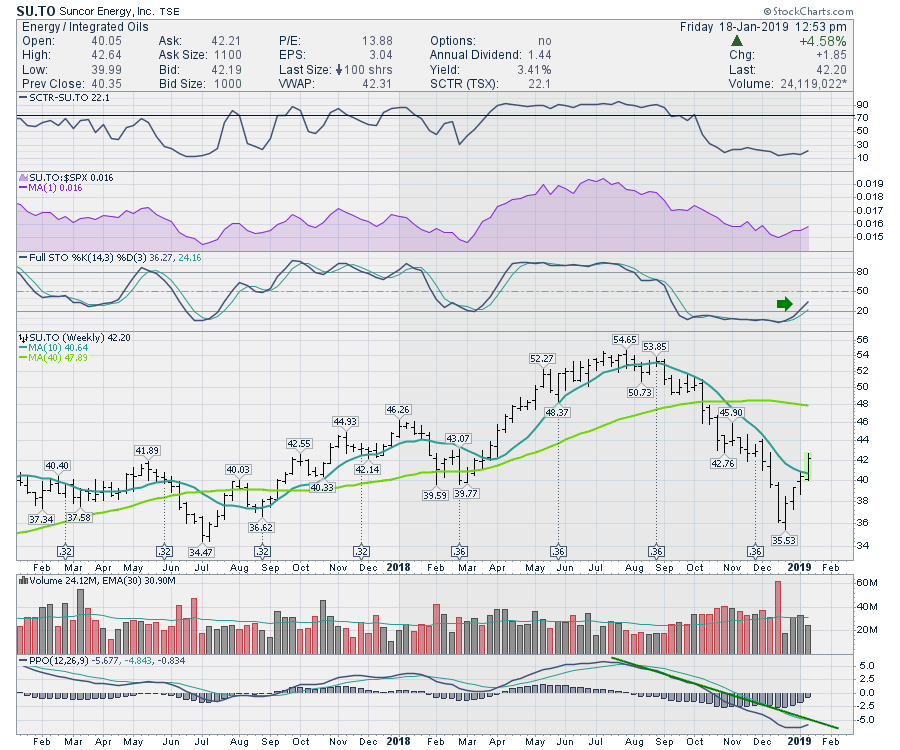 The Banks are enjoying this rally as well. Below, you can see RY.TO is charging ahead.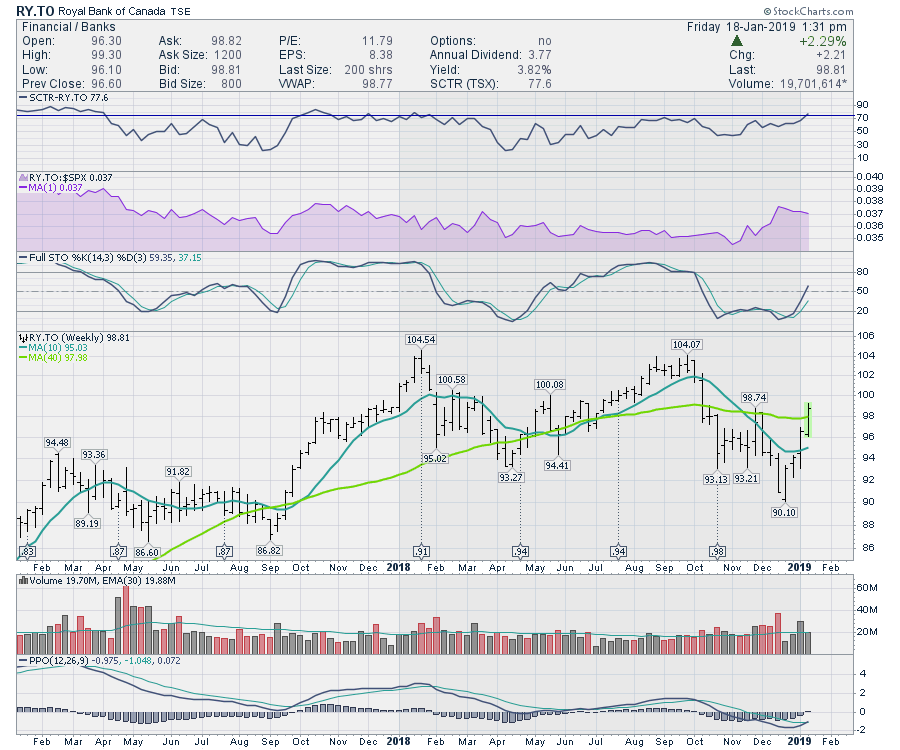 As a group, all the banks are soaring. Don't be too impressed with the Laurentian Bank, though, as it was the worst performer last year.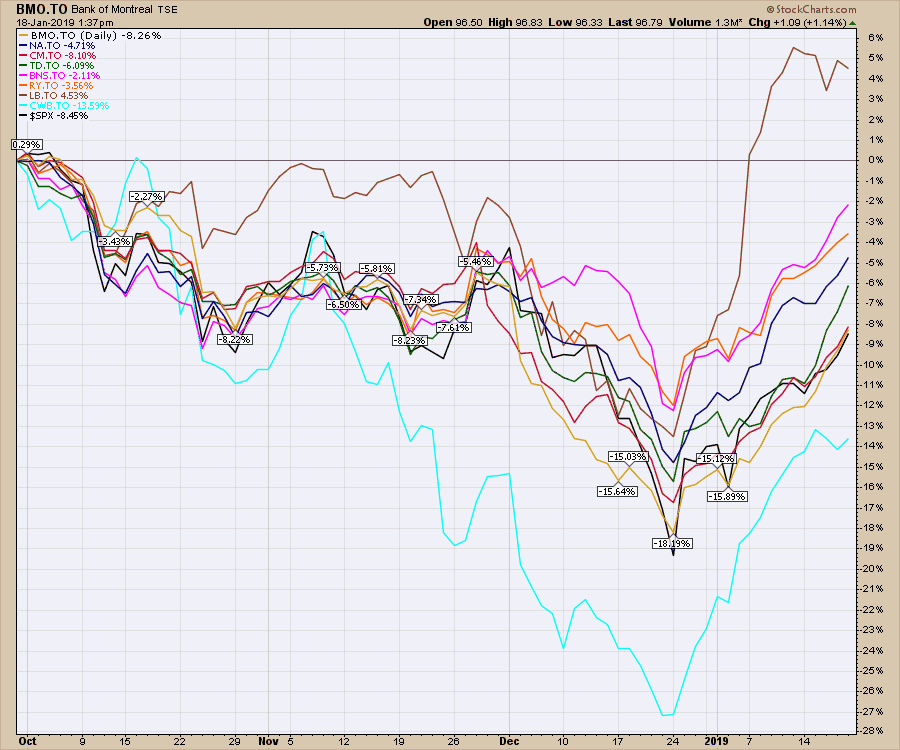 In terms of mining industrial metals, some charts are surging. This chart of Teck Resources suggests things just getting start as it moves above the 40-week moving average. Note the higher lows in November and December, which are opposite from the indexes.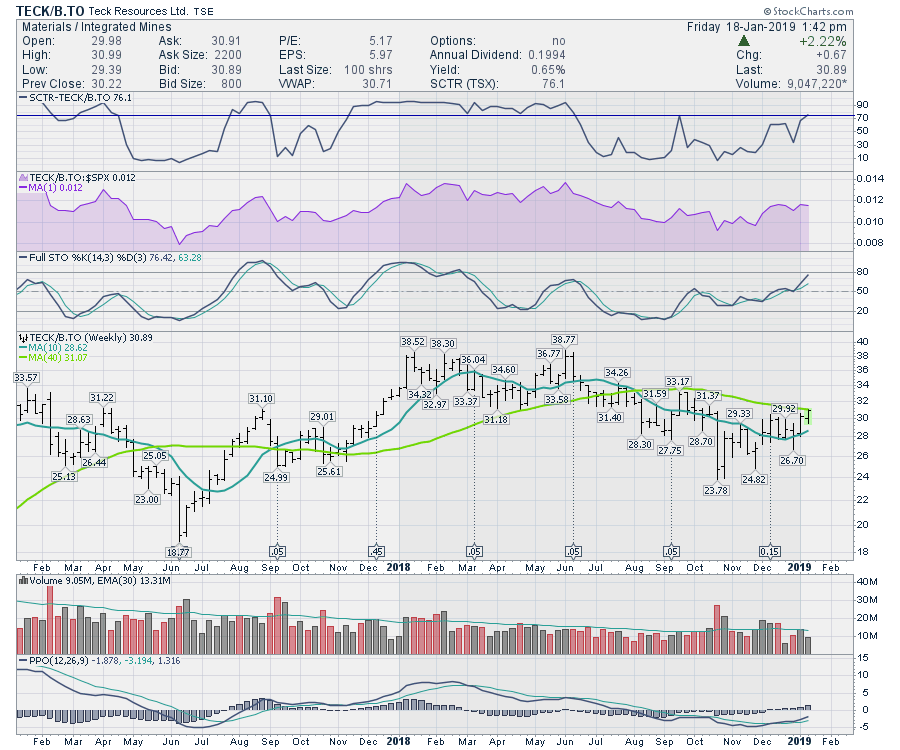 The video below works through the Canadian sectors.
---
A lot of charts are changing this week. If you are looking for some positive areas of the market to investigate, I would strongly encourage you to look at my Weekend Wrap!
I also had two shows this week for Market Buzz on StockCharts TV. There are some beautiful sector setups to talk about here. This new show is dedicated to weekly time frame investing. Please follow me on Twitter and subscribe to my blog for regular updates.
If you are missing intermarket signals in the market, follow me on Twitter and check out my Vimeo Channel. Bookmark it for easy access!
Good trading,
Greg Schnell, CMT, MFTA
Senior Technical Analyst, StockCharts.com
Author, Stock Charts for Dummies
Hey, have you followed Greg on Twitter? Click the bird in the box below!
Want to read more from Greg? Be sure to follow his StockCharts blog:
The Canadian Technician