After an exciting week where the market made new closing highs, Monday morning saw a push to new intraday all-time highs on the $COMPQ and the $SPX.
A few things about last week got my attention. Firstly, there was a rotation into some of the defensives. Even with the big tech earnings last week, Technology slipped a bit. Facebook and Disney are in Communication Services and that sector was hot. I think the broad strength in defensives is relatively new after a big selloff.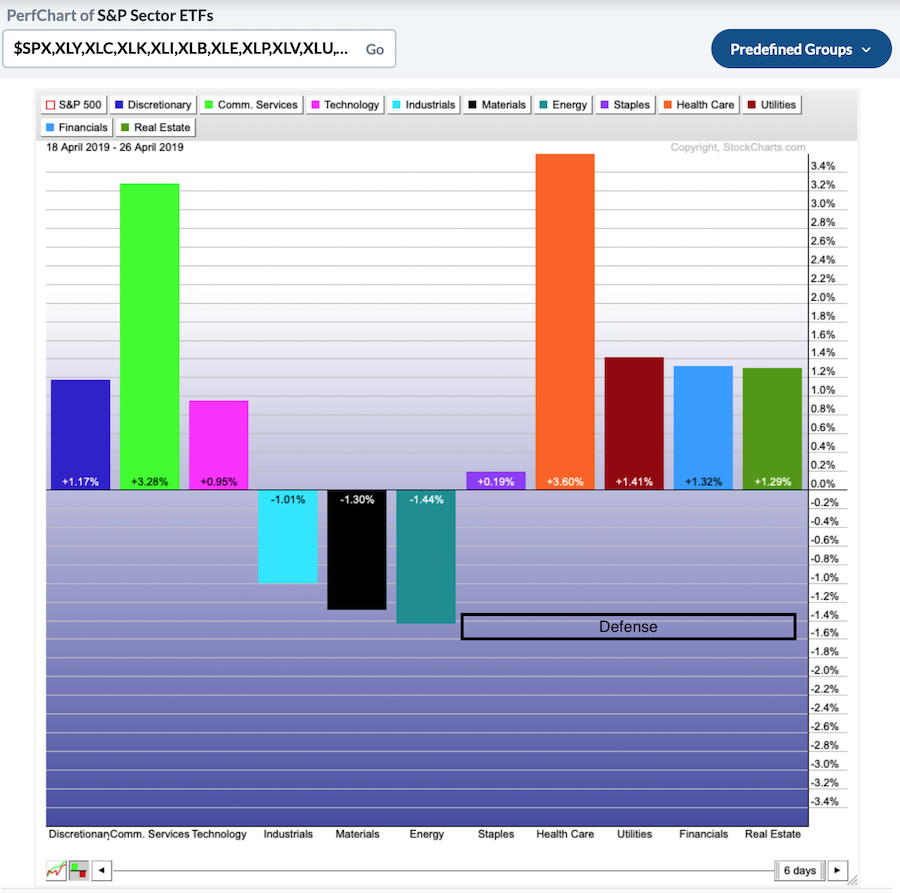 While Communications and Healthcare were the top performers, let's take a look at what sectors weren't working so well. The Energy sector dropped hard during the back half of the week, as a lot of the stocks in the oil services and the exploration area broke uptrend lines. This oil services chart is a good example.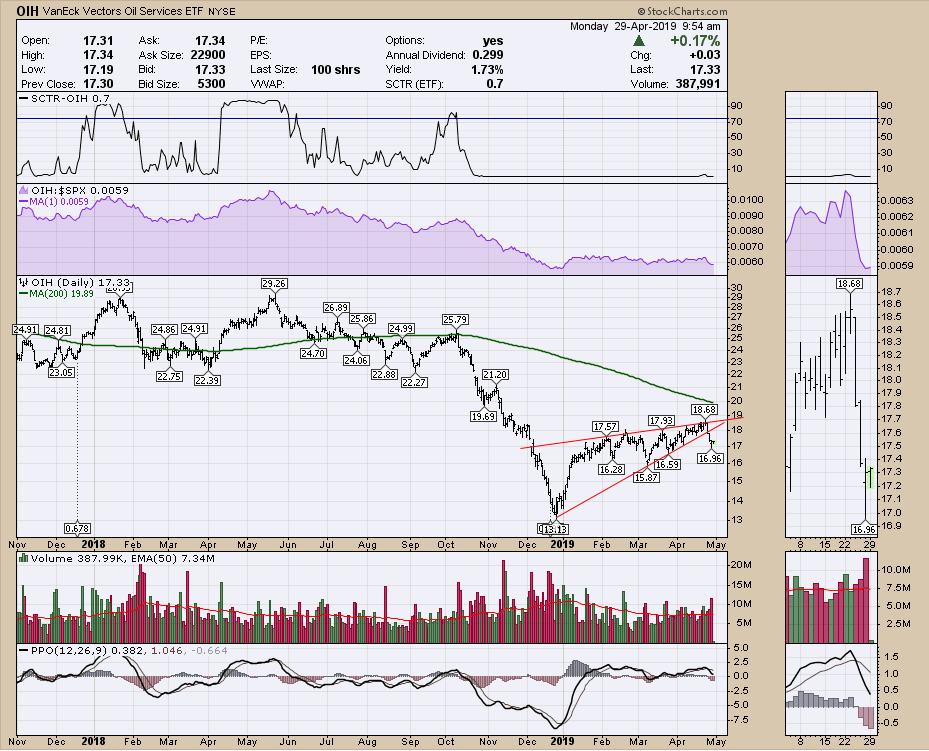 Another thing to watch out for is bond yields spreading out. With the bond market, one thing that happens after a compression of the yield curve is that the yield spreads start to widen. Some of the trend lines broke last week, which I covered over in the video. The Fed meeting this week should help bring the bond charts in focus. Here is an example of the spread between the 30-year and the 10-year.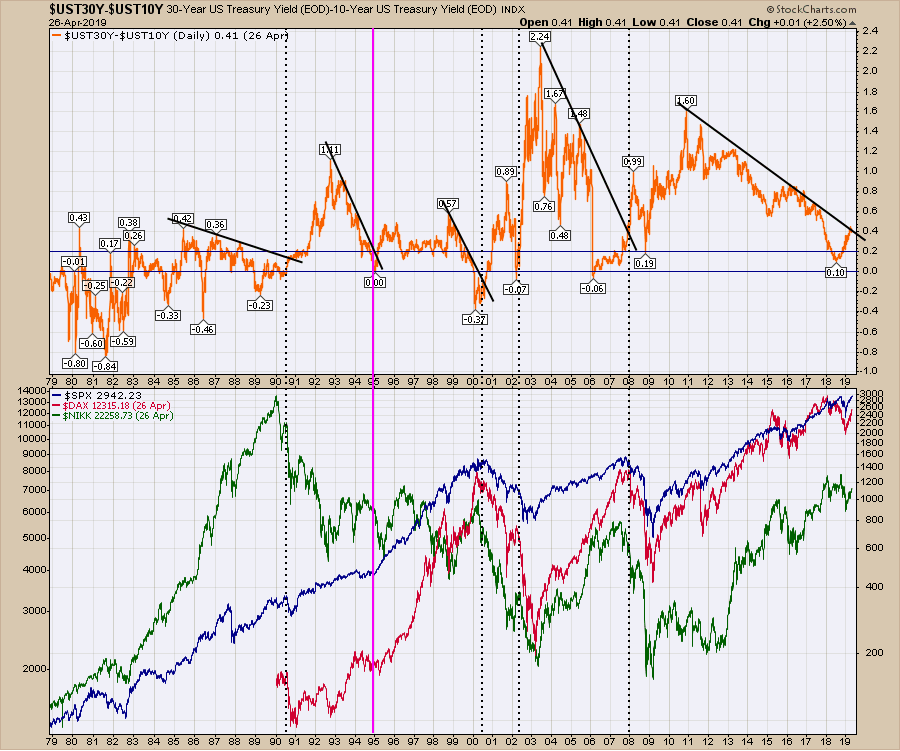 Zooming in on the last 10 years of the chart, we find that this is an important place to monitor as the bond market will give us clues for equities. It might not be an urgent memo, but it is one to watch.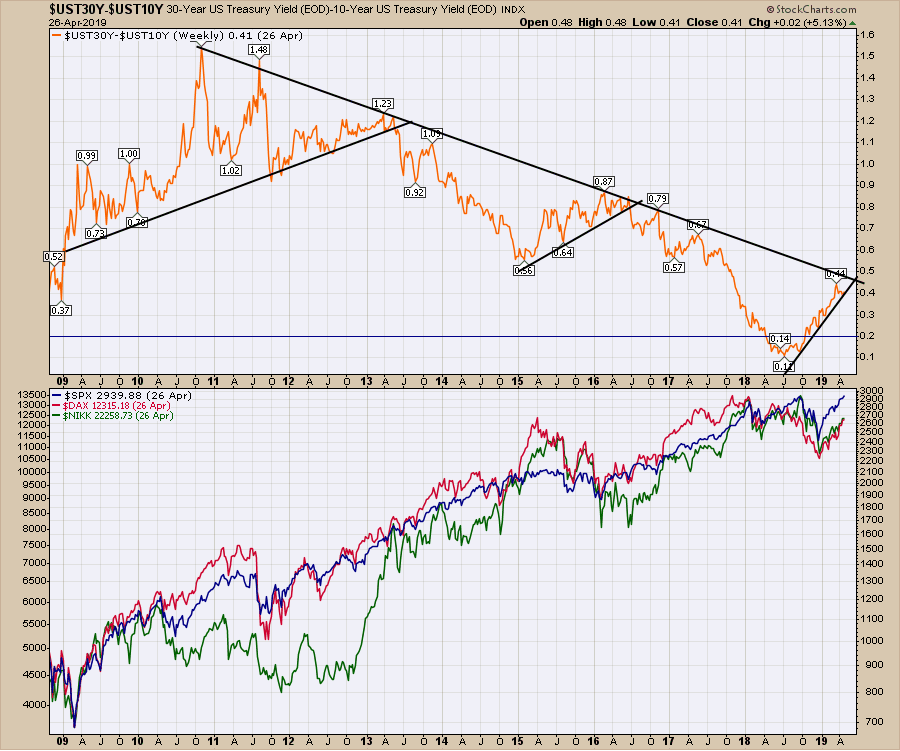 I think the ability to use intermarket analysis will prove quite helpful. As the overall market breaks to new highs, we need to make sure the other intermarket assets are in agreement.
Lastly, one of the high-growth areas has been the medical marijuana industry, which falls under healthcare. While the industry is presumed to be comparatively small, Canopy Growth Corp (CGC) now has a 23 billion market cap(!) and is working through an area with lots of overhead supply. This is an industry leader and some of the other stocks are starting to move up as well.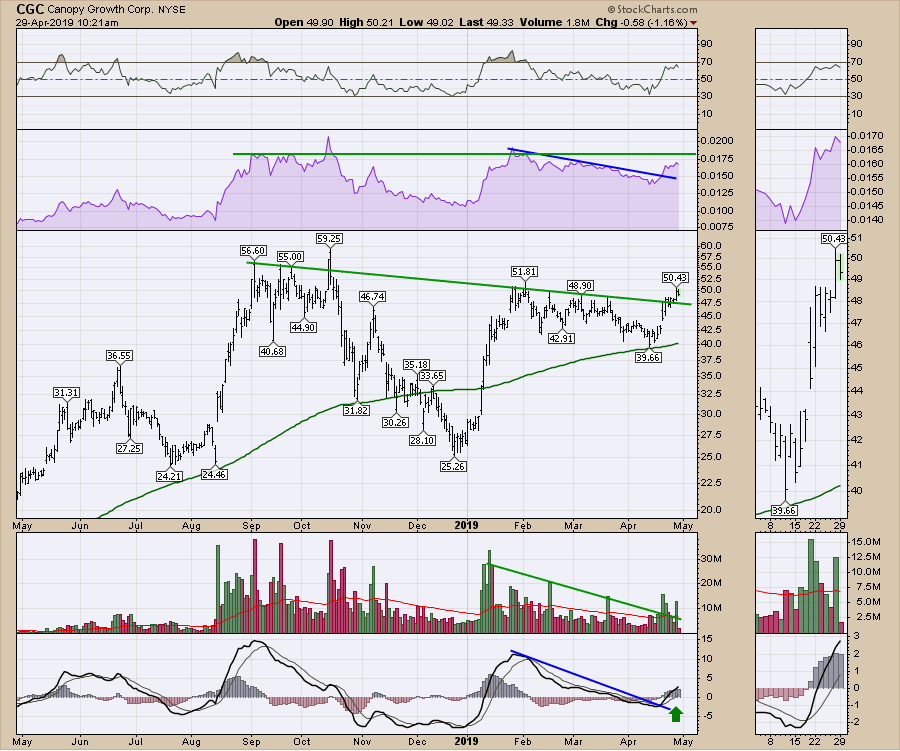 Here is a link to this weekend's Market Roundup video.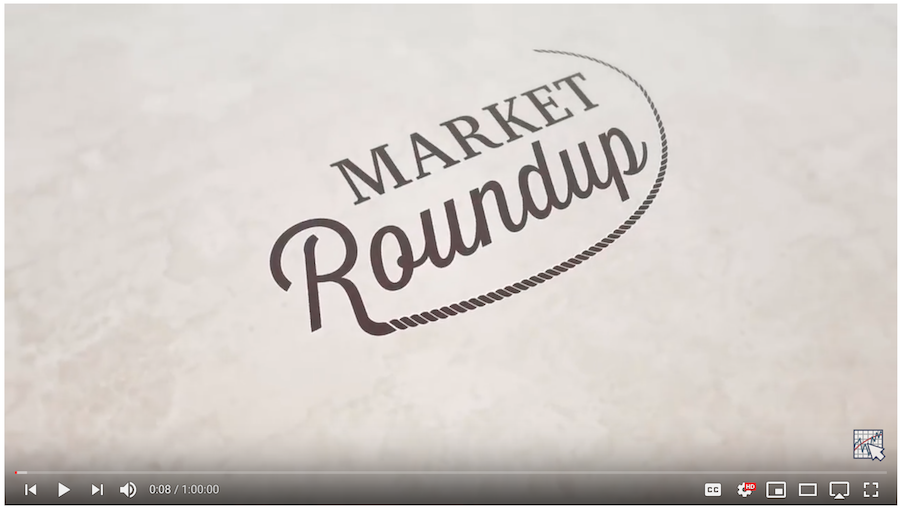 Additionally, you can find my latest Canadian market review by following this link.
This should be an interesting week. The monthly charts are going out at all time highs. That's bullish!
Good trading,
Greg Schnell, CMT, MFTA
Senior Technical Analyst, StockCharts.com
Author, Stock Charts For Dummies
---
Want to stay on top of the market's latest intermarket signals?
– Follow @SchnellInvestor on Twitter
– Connect with Greg on LinkedIn
– Subscribe to The Canadian Technician