The US market squeaked out higher highs on the back of the G20 meeting this week, while also absorbing the big jobs number that made the expected Fed interest rate move more uncertain. Additionally, it absorbed Iran moving up its enriched uranium and didn't flinch at the ongoing China/US trade disagreement. It was a bull market week climbing a wall of worry.
With the $SPX making new highs, there were some important things setting up to watch for. Both Industrial and semiconductors were near the bottom for performance on the week, so that is a little unsettling. Clearly, energy was weak, with crude oil pulling back as well. Technology and communications held up well, so those big sectors added horsepower. The financials look ready to run.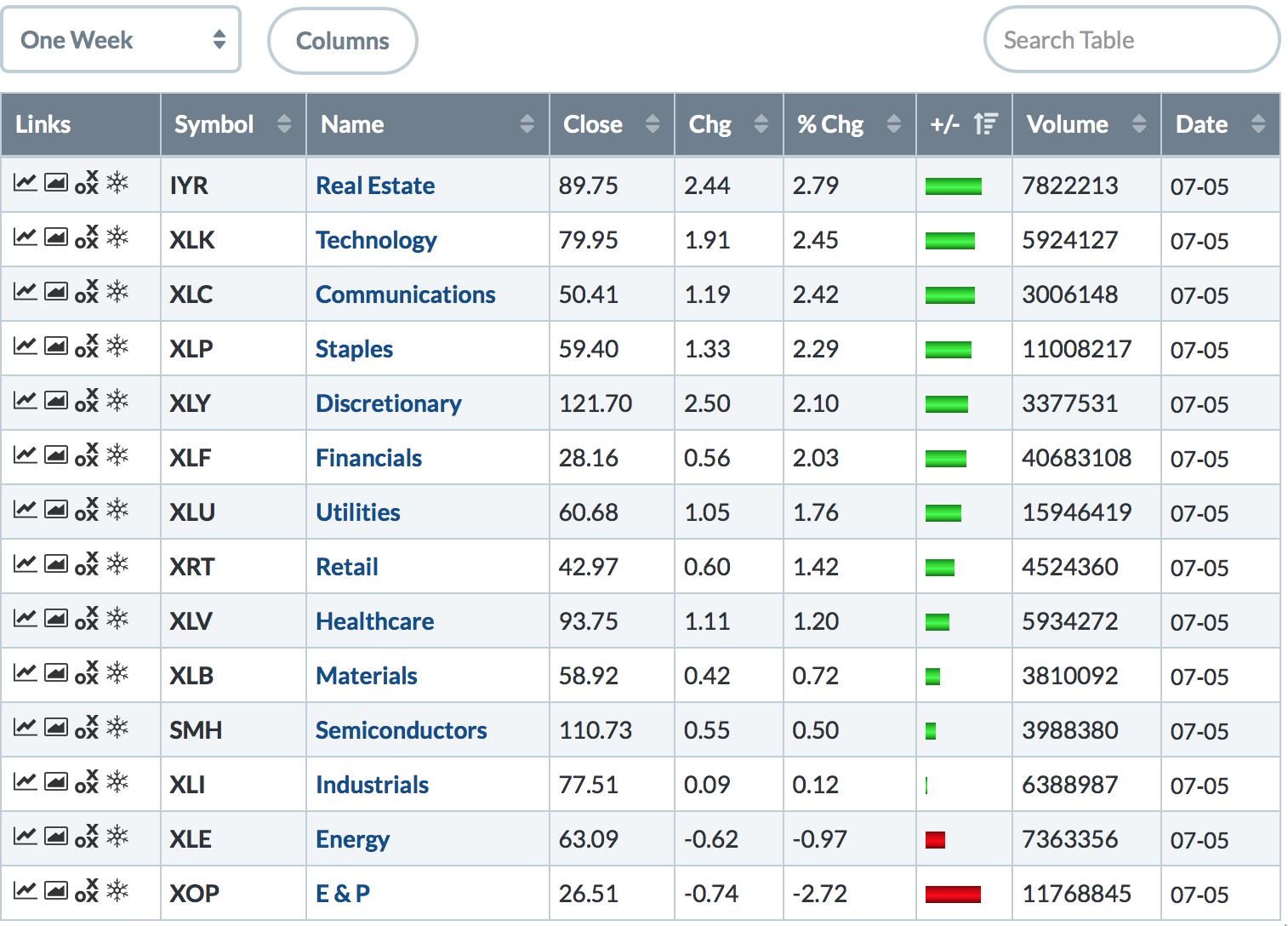 I continue to like the bank setup. It will be very important for it to follow through.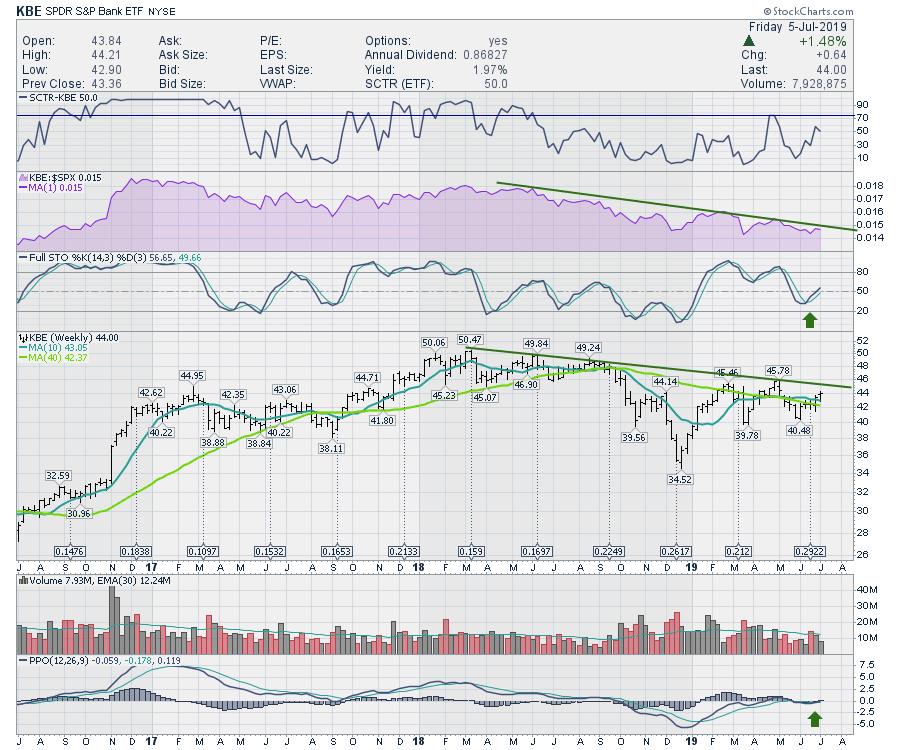 There is one big fly in the ointment this week, that being the vicious move higher on the US Dollar right as it looked like it was going to break down. If the US Dollar starts to reverse back up to the upside, that could be a major change, one that could make charts like the EEM and commodity related trades perilous. Copper is sitting on a 12-year trend line.
One other big change I am watching is the $TNX, the ten-year yield. If it starts to move higher here, that would be an important turning point to watch for regarding how the rest of the market responds.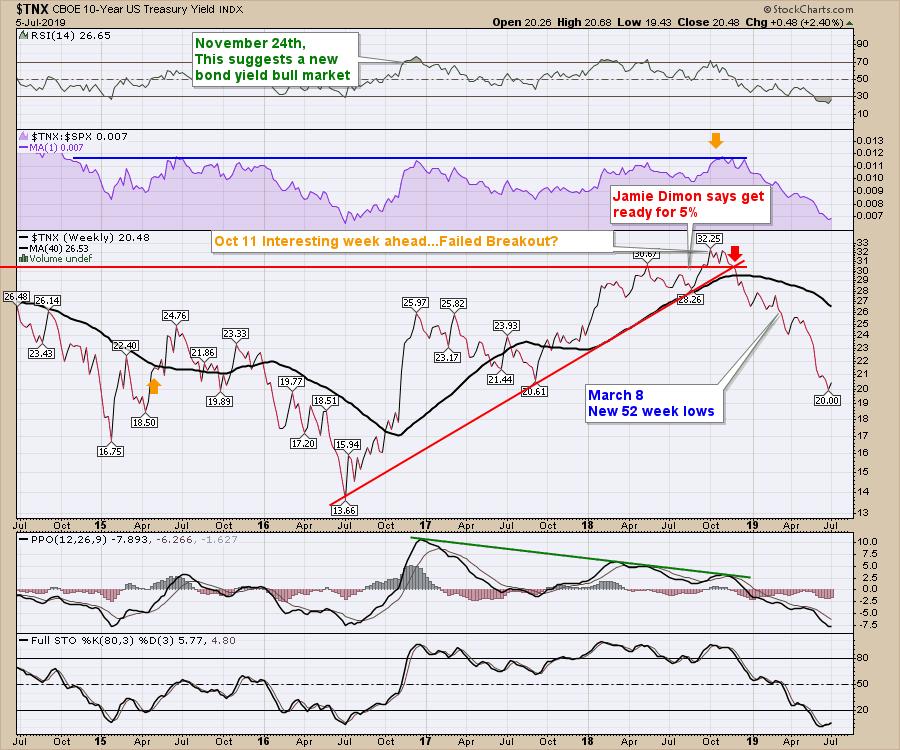 For more information, feel free to catch my weekly market review. Packed with information, you'll find a host of good ideas in there.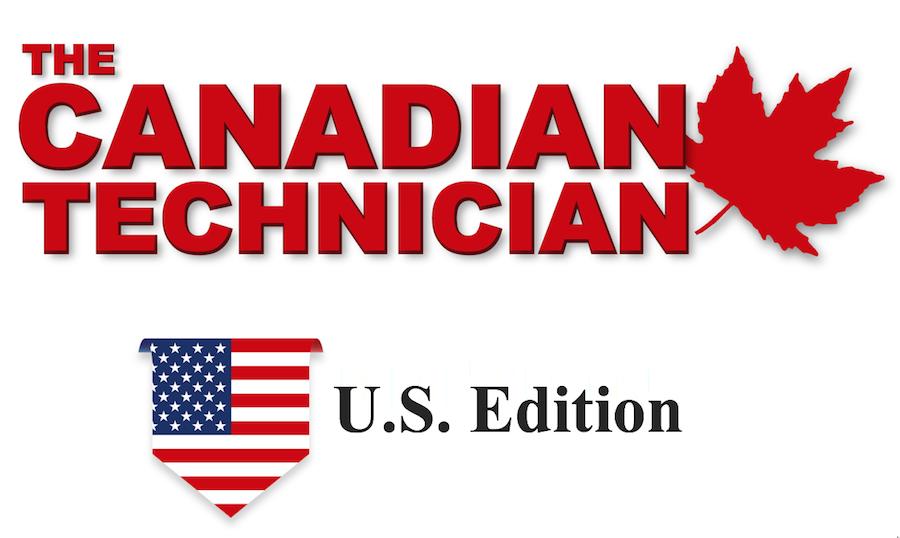 New Highs Are Bullish!
Thanks for taking the time to follow along. If you are not a member of StockCharts.com, remember that a free one month trial allows you to test drive all the features and benefits.