After I was such a bull on this bounce off the August 25th low, the market momentum ground to a screeching halt. To indicate just how much of a stall we hit this week, the 11-day moving average of the Advance/Decline Percent flipped to negative by Friday's close. A/D lines are particularly volatile, so smoothing them with a moving average can be helpful. The recent surge was almost as big as the surge in January, so it looked like we were coming out of this low all guns a-blazing! This was the 3rd or 4th largest surge in 8 years. It was also the fastest reversal on the chart to negative territory from above 30.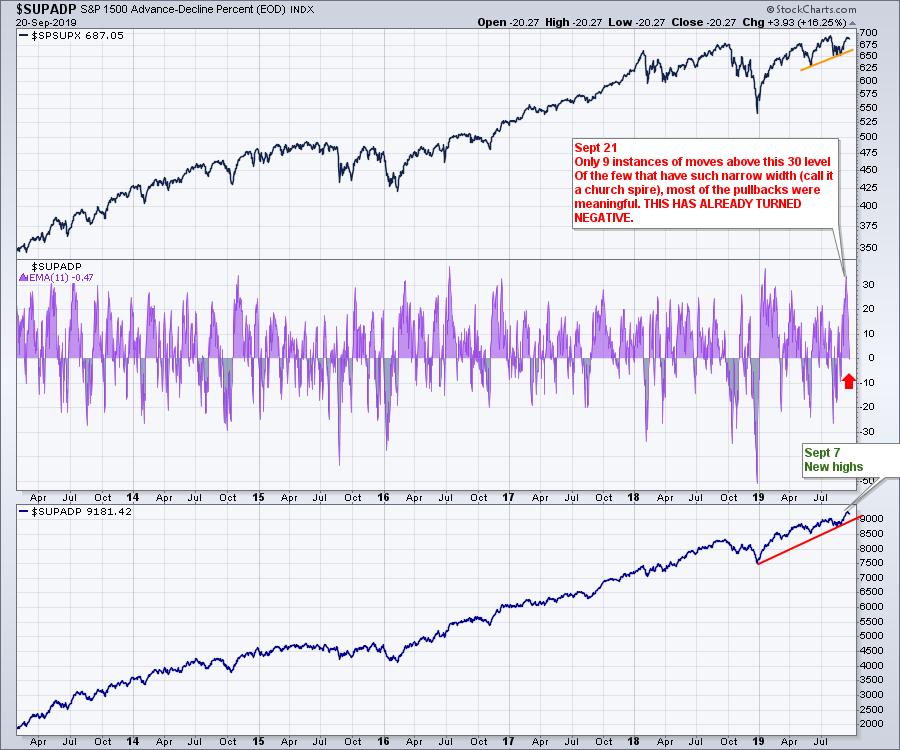 Other major indicators for me lost all their momentum as well. The Shanghai Composite was bouncing up with a PPO near zero. Typically, that's a nice signal to get on board. Now, the index has made a higher high, but it immediately pulled back. The PPO momentum is still trending up, so this week's pullback is little more than a caution flag. But then there's the outside bar price action, where we made a higher high and a lower low, suggesting indecision. This bar closed before the trade negotiators packed up and went home early on Friday.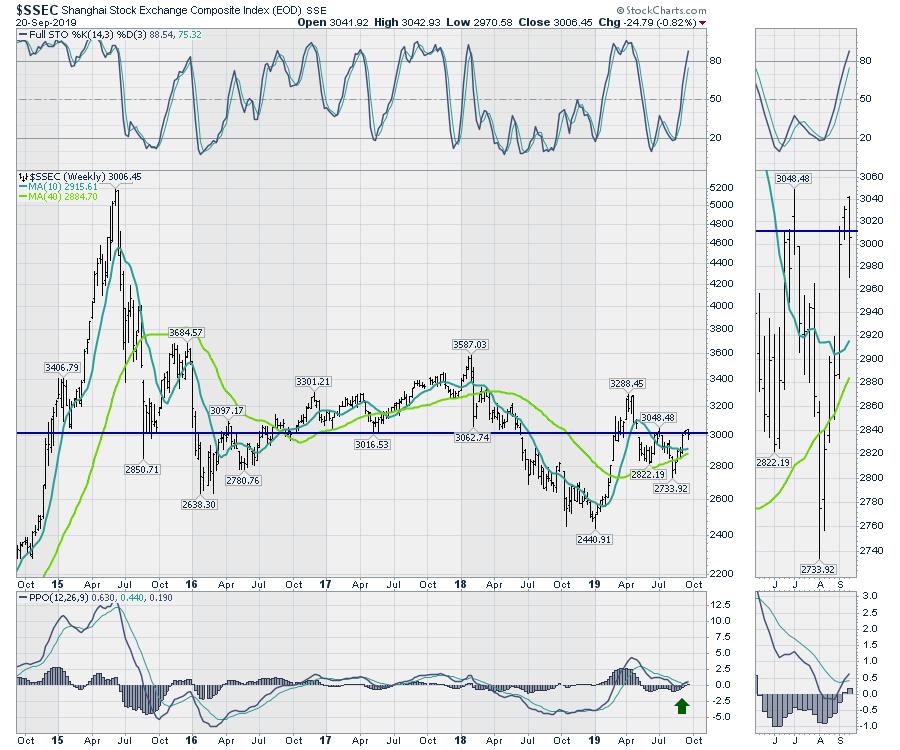 On Friday, the $SPX fell in to close in the lower half of the range. After two weeks of testing and trying to get through the 3020 level, the $SPX ultimately could not close the week above 3000 level. This area is becoming more and more solid as resistance. I wrote more about this price action on the ChartWatchers newsletter Friday (A Rough Week Is Behind Us - But What Is Ahead?). I would encourage you to review that article to understand that the recent bundle of swings in the market are shorter and bigger than we have seen over the last 5 years. That is pretty significant and implies a lot of indecision.
On the video, I cover off the moves in Commodity country, which were particularly unsettling. Check it out here! Let me know if you enjoy the new fun start!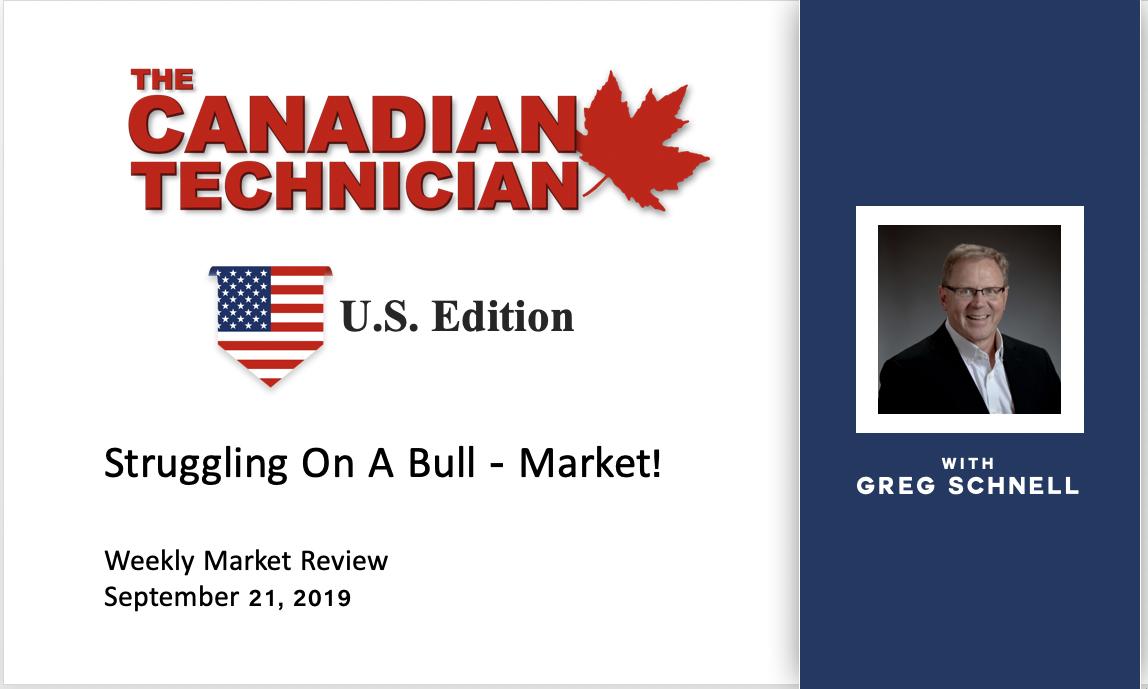 Thank you to all those who came out to hear me speak in Seattle, Minnesota and Toronto this week! It is so nice to meet some of the people who read my work. I really hate the fact that this market is reversing so quick after my bullish optimism. This week's action was a warning shot, not a sell signal, but it was definitely concerning.
In addition, my new website is starting to take shape. The target date for the subscription service to start is the end of September. Please head over to gregschnell.com and enter your name to see the kickoff of the subscription service. I'll have a stunning offer for the people who have been reading my work in the past.
Thanks for following!