Crude continues to try and push through $67, but an invisible hand seems to just keep holding it under there. It spent most of the week trying to break out. Friday pushed up there, but closed the day inside Thursday's range.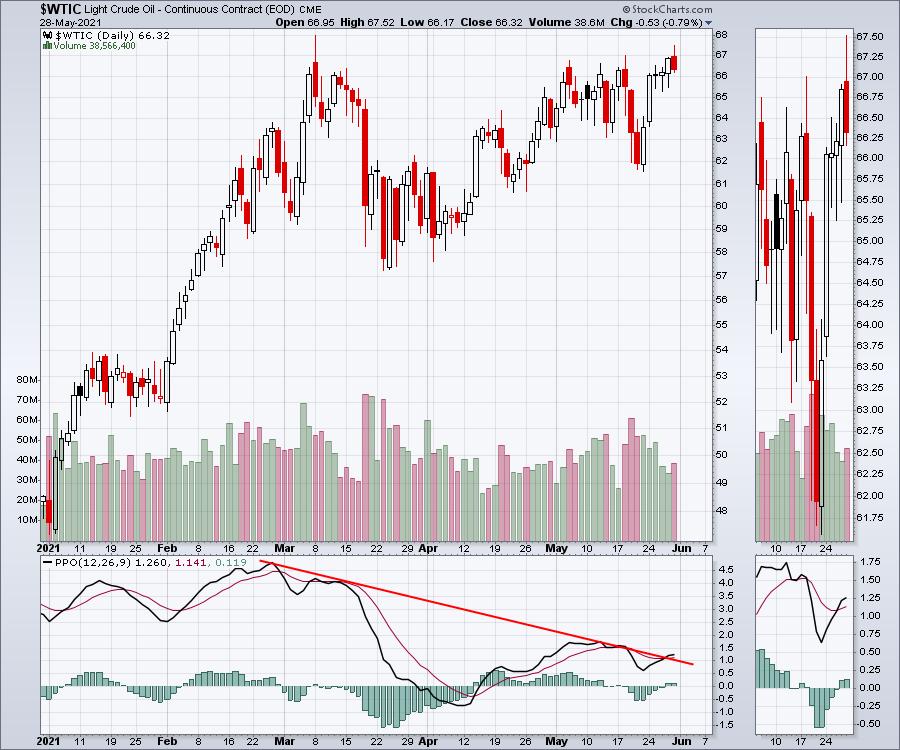 While oil is on my list of things moving higher, I usually trade oil by investing in oil companies. The exploration names look pretty sweet.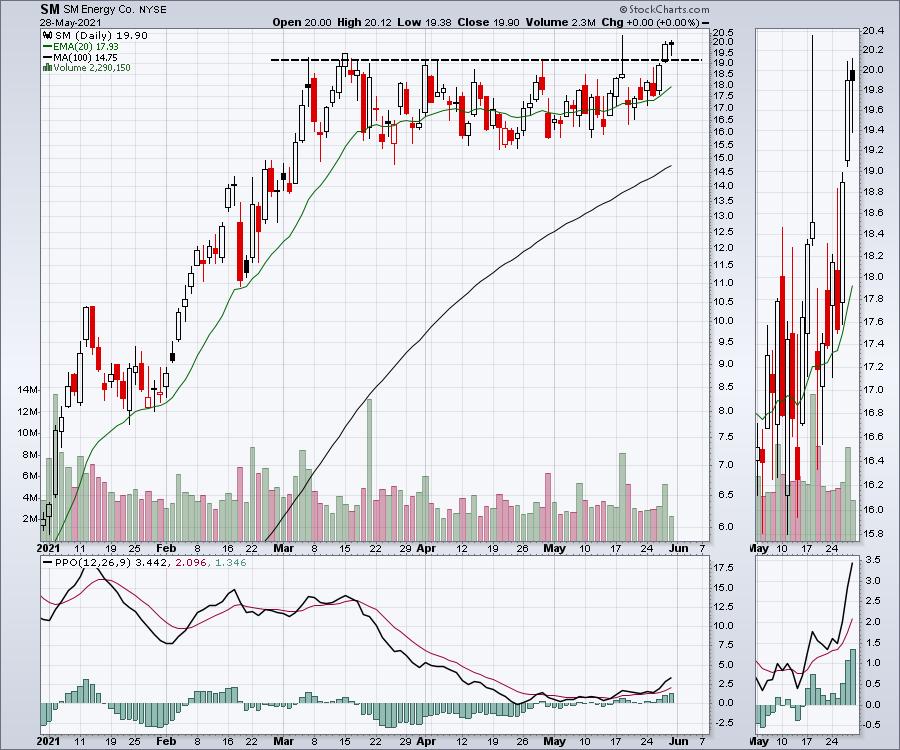 The next one is equally nice. Callon Petroleum (CPE) has been grinding sideways and sits just slightly below the highest close in the consolidation period.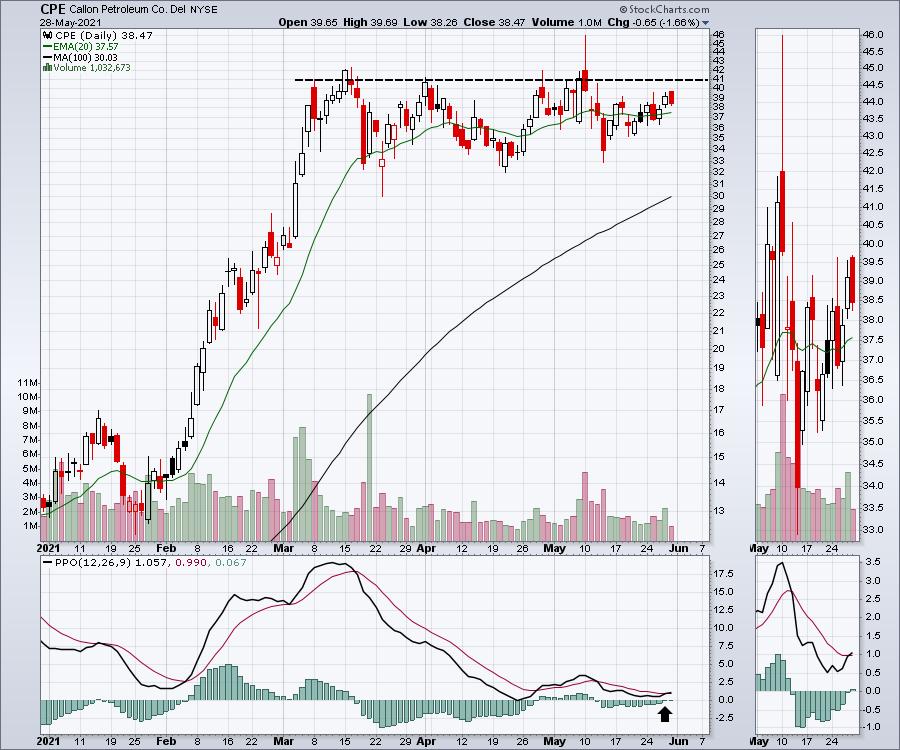 Cimarex (XEC) broke above a prior high and is now back-testing this high. After bouncing off the uptrend, it is hovering just below the 20-day moving average. The PPO momentum indicator is moving back towards the zero line; a reset down here and a turn higher would make a beautiful entry.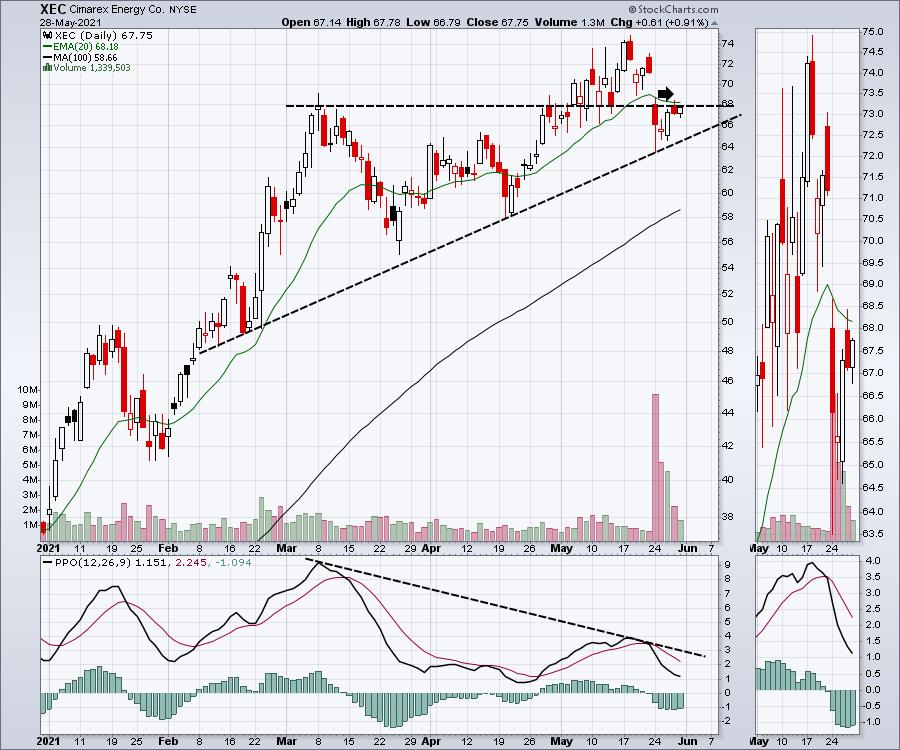 I also published an article in the ChartWatchers newsletter discussing the current declining inventory levels. While they are not at critical levels yet, the trend is definitely concerning. That article can be found here. There are lots of oils on my list of names to watch.
You can also catch my review of a couple of industry groups this week on Market Buzz.
If you are interested in saving 40% off the membership at GregSchnell.com during the playoffs, follow this link! You'll see a promotional offer to subscribe at $497.