Hello Fellow ChartWatchers!
ChartCon week is finally here! Here's a visual representation of what that means for me currently: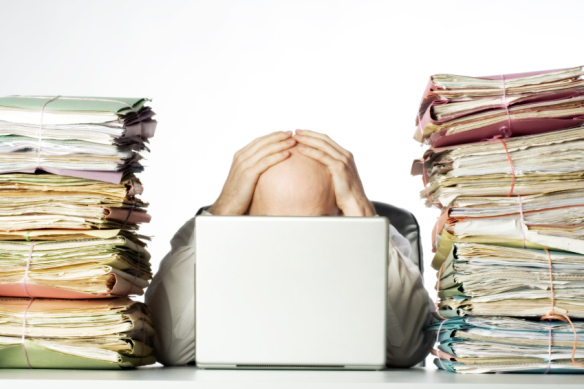 That's a picture of me currently - overworked and overwhelmed and without any of my hair!
I'll be honest - pulling together all of the loose ends that go into holding a successful conference is a ton of work. Fortuntately I have several great people helping me out (THANKS!).
Even so, I am too swamped to write a proper article this week. Fortunately John and Art and Greg and Erin and Tom have all stepped up to fill in for me. Scroll down for their thoughts on the crazy market action last week.
If you are coming to ChartCon 2014, I will see you on Friday. It will be a terrific event! (You have seen the speaker lineup haven't you?)
See you in Seattle!
- Chip