Friday saw an outstanding jobs number that was 25-50% higher than the expectations. The immediate take on that was the Federal Reserve would have to raise interest rates sooner than the expectations. All that meant that there would be an interest spread for the banks to start working with and all of the big banks and brokers broke through their respective ceilings.
Here is the weekly for three of the big banks. Two of these three closed last week below these horizontal resistance areas. Wells Fargo was marginally higher.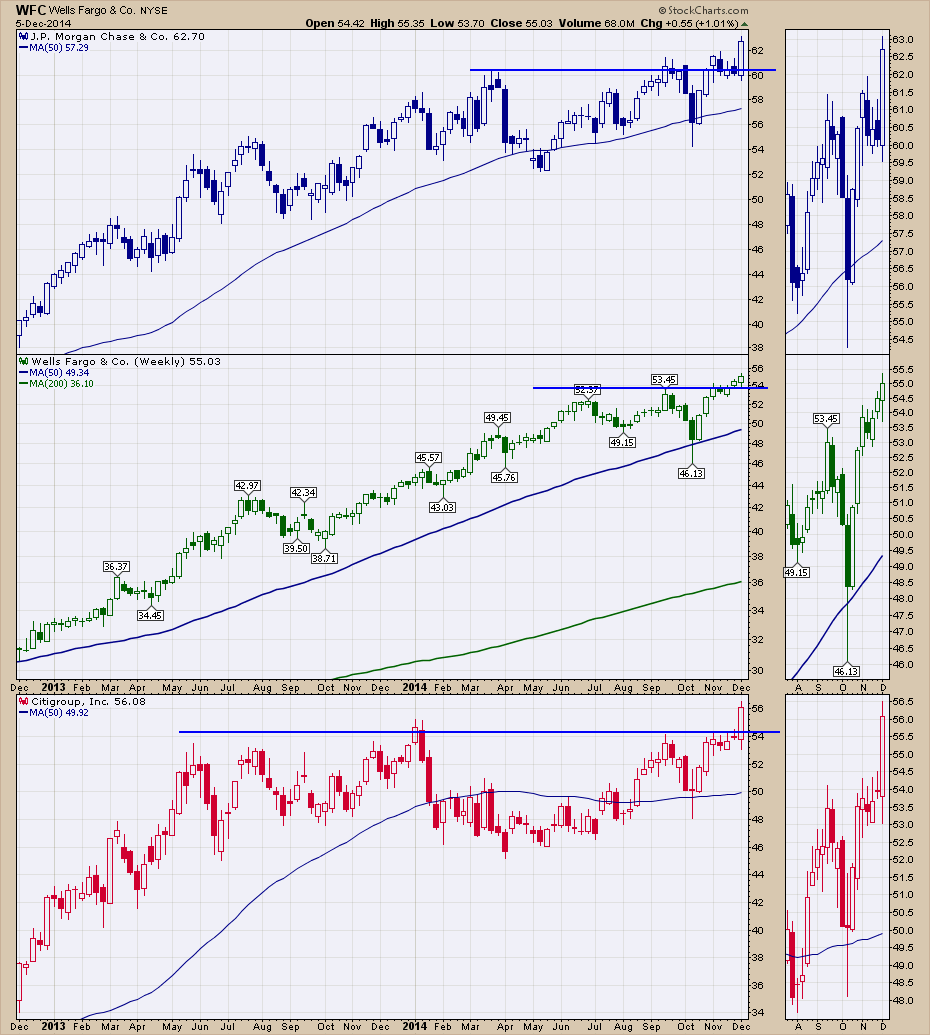 Here is the daily of the same three. This can only be considered as a bullish breakout for the industry group.
---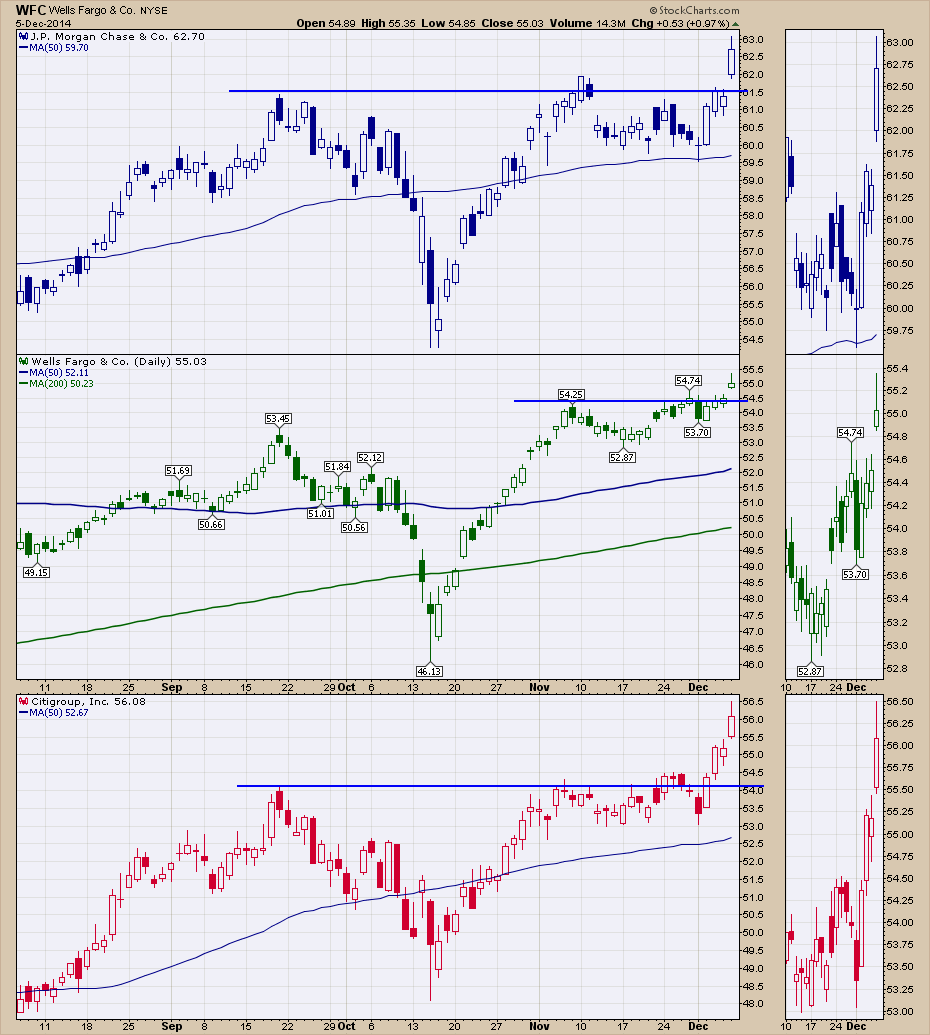 Here are the brokers. This is a weekly chart but almost all of the move was on Friday.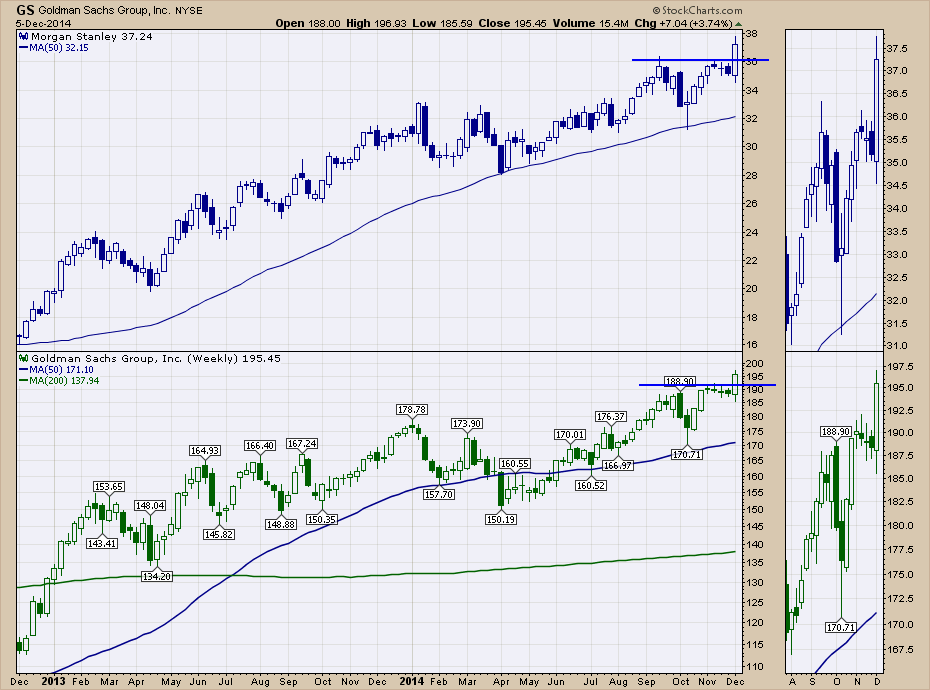 This is very promising to see the banks and brokers shooting Orion-like launches to new highs as a group. It suggests this area is really getting the institutional investors on board. As these are mega - cap stocks, it takes big institutional buying power to make these take off and I'll be considering it a new industry breakout till proven otherwise. On Thursday's webinar I noted that the industry group charts looked like they were stuck under resistance and this was an important time to watch closely. Well, we got a signal, a big bullish signal that these are going to perform well into Federal Reserve interest rate moves. As long as that plan holds up, these should too.
Good trading,
Greg Schnell, CMT