We have been watching the SPX closely in anticipation of an Intermediate-Term Trend Model Neutral signal. It is extraordinarily close to reaching that 20/50-EMA crossover as are many of the other indexes. The DOW, OEX and NYSE are the first to generate Neutral signals as the 20-EMA crossed below the 50-EMA. The model will not generate a SELL signal unless the 50-EMA is below the 200-EMA at the time of the 20/50-EMA crossover.
---
Let's first look at the indexes that have already generated Neutral signals.
The SPX generated a Trend Model Neutral signal today. If you're a follower of our DP Alert Daily Report, you may be asking why this new signal did not show up on the report. For market timing signals that are tracked by Timer Digest, we opt to use the SPY which has not had the negative crossover. Note the double-top formation and neckline support barely holding. Given the negative configuration of the Price Momentum Oscillator (PMO), I would expect this pattern to execute with a breakdown.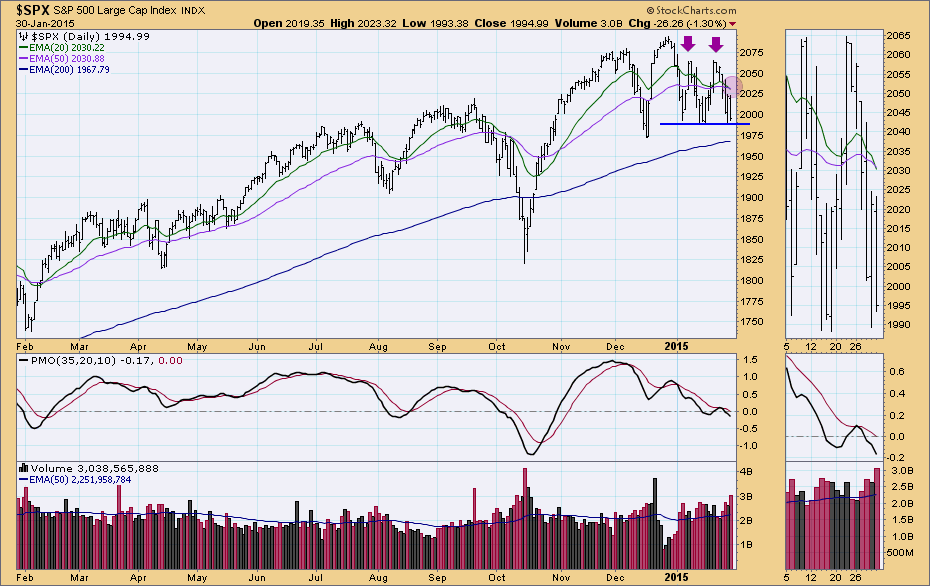 The DOW also generated a Trend Model Neutral signal today. A messy double-top is visible and price has already broken down below the neckline. Based on the pattern, the minimum downside target would be around 16600.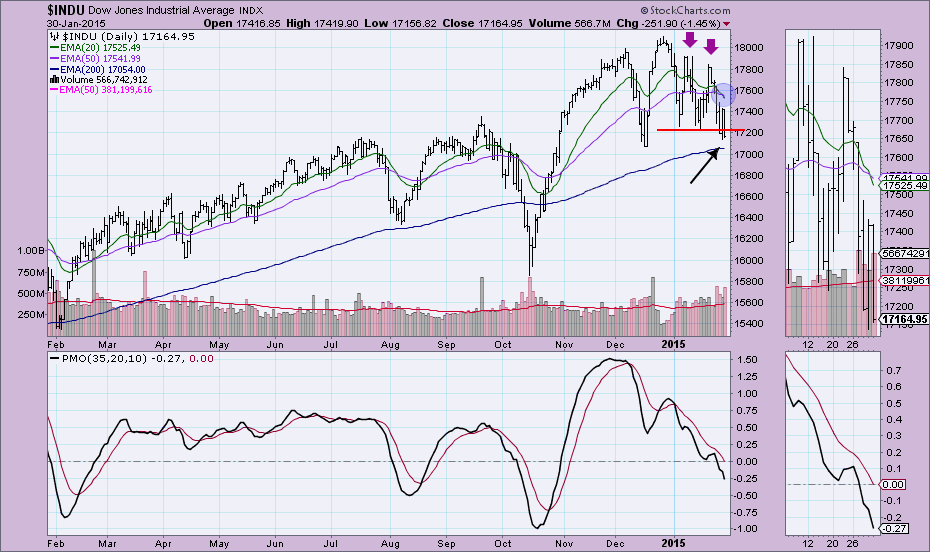 The Trend Model generated a Neutral signal on the OEX a few days ago. We see another double-top. Yesterday's intraday low did break below the neckline and today it closed below the neckline. This isn't a clear execution, but given the recent Trend Model Neutral signal and PMO dropping quickly, I would expect that it will.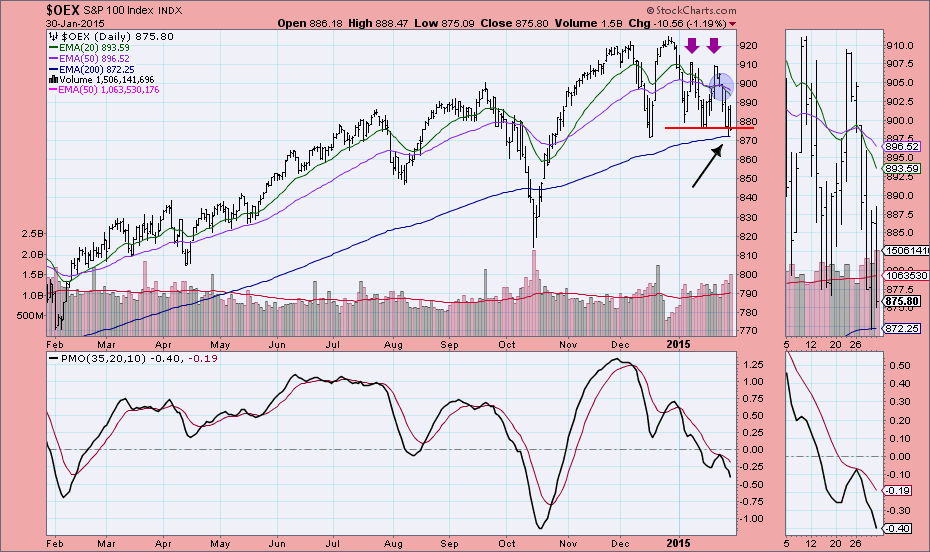 The NYSE Composite generated a Trend Model Neutral signal earlier this month. I don't see a clear double-top here and if anything, there is rising bottoms support in the shorter term. The future doesn't look bright as the PMO just generated a SELL signal.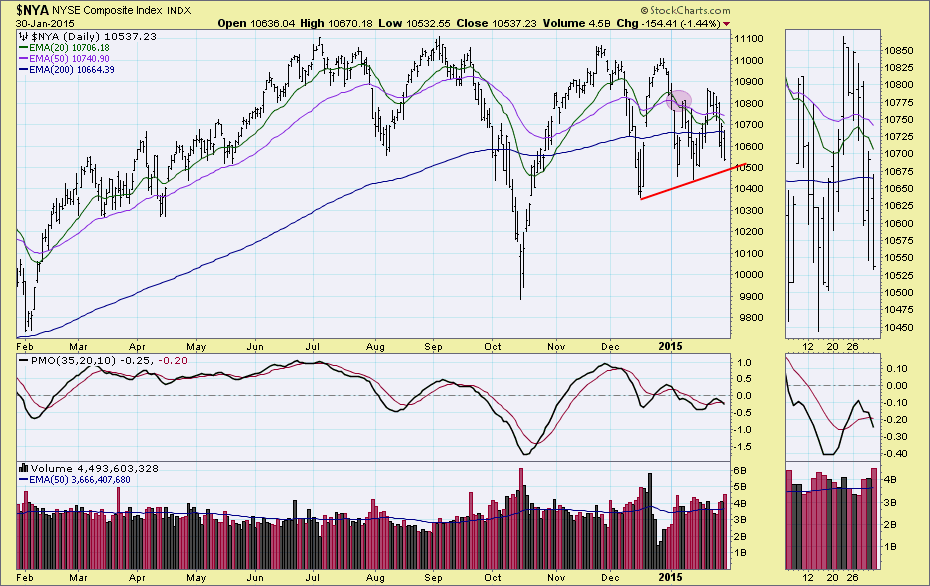 The following charts are of other major indexes with that are nearing Trend Model Neutral signals.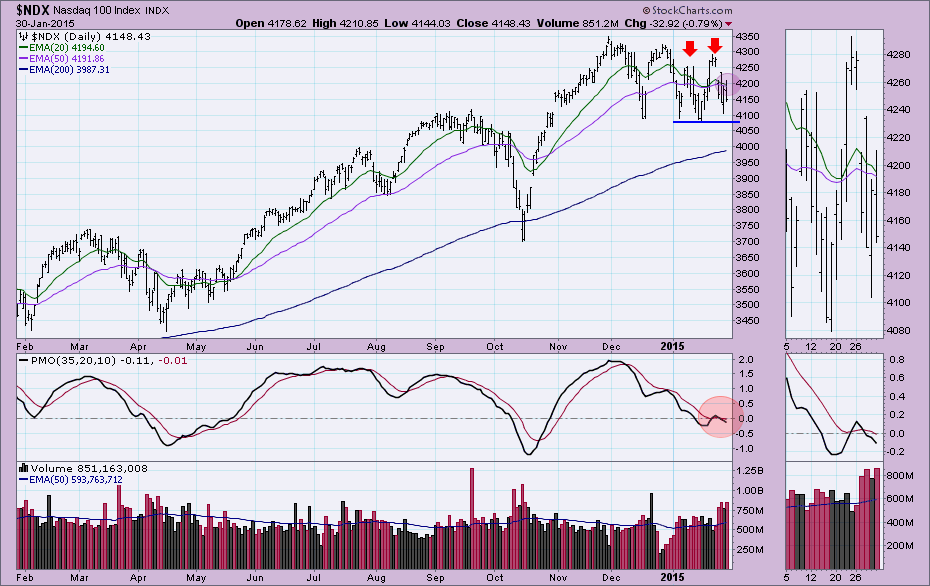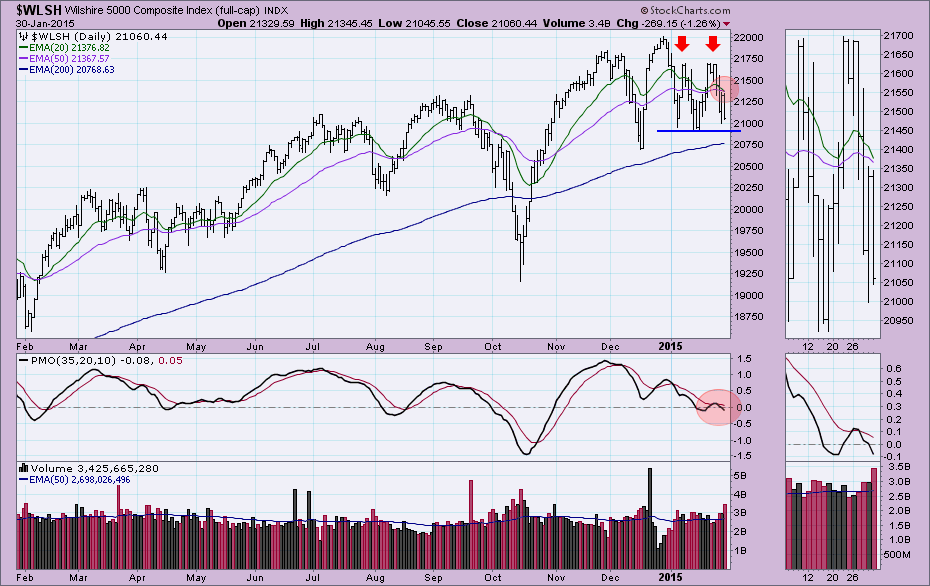 The SP400 and SP600 are both still fairly safe from a Trend Model Neutral signal. However, PMO SELL signal is imminent on the SP400 and the PMO topped below its EMA on the SP600.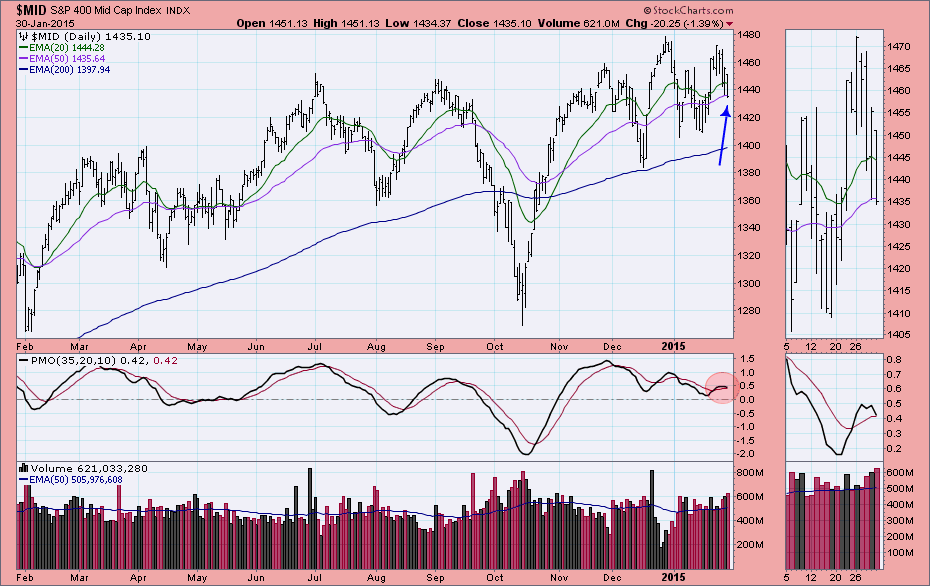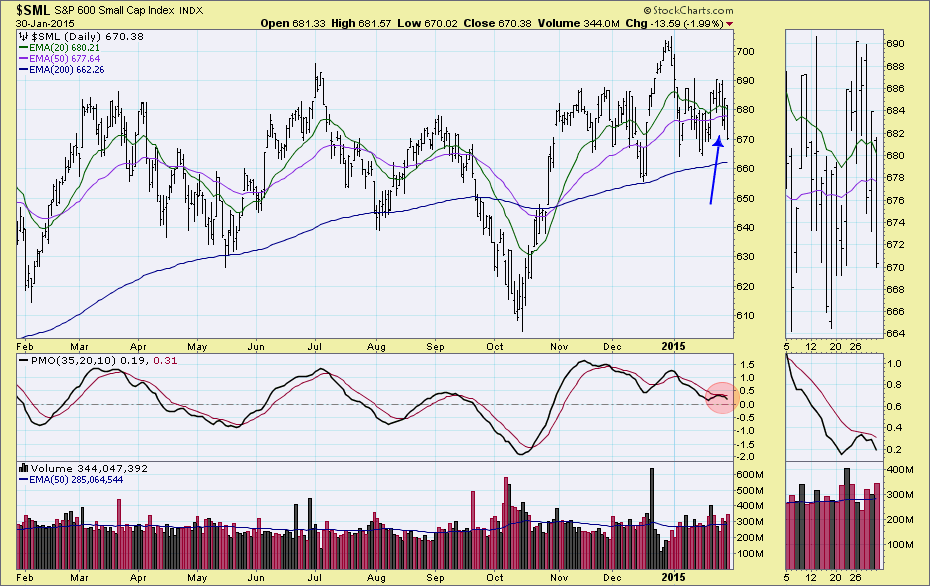 Happy Charting!
Erin