One of the nicest patterns in the technical world is a gradual firming in consolidation with an upside breakout. The hardest part about the pattern is that it wears you out while you wait for the breakout. Each time it starts to break out only to retreat back inside the pattern is very frustrating.
Here is an example of what we would like to see happen. I'll take a minute to review the price action. The breakout on the first chart at $81.44 left you in a house of pain. The breakout at $81.55 was equally frustrating but the pullback had a big gap down in it as well. The final breakout has been a tremendous ride for investors on the trend.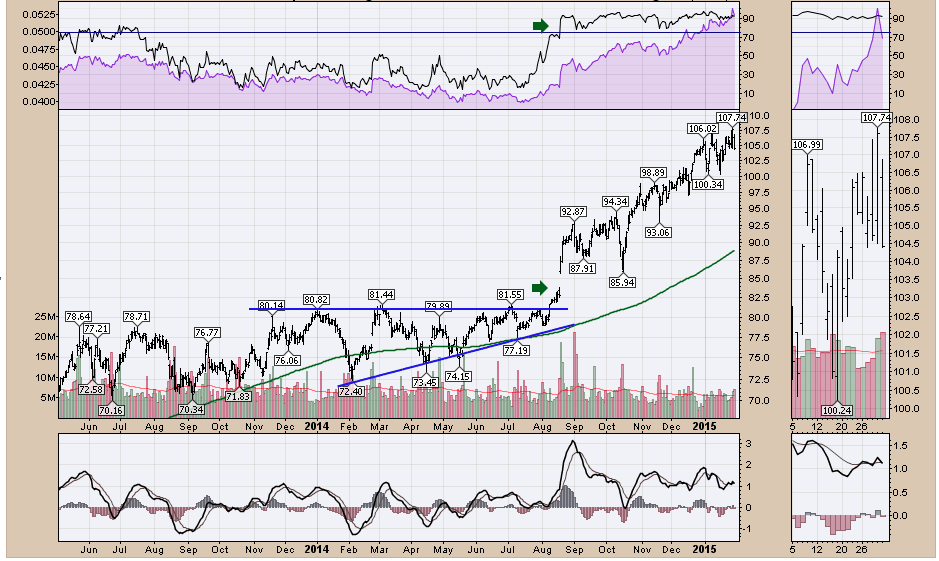 With the current market environment showing strength in Consumer Staples stocks, it seems that might be a good place to look for new investments. Inside the Consumer Staples sector is the Brewing industry. As I arrived in this weekend's sports marketing hub, Phoenix Arizona, the airport floors were lined with beer advertisements. So it all seems to add up to be checking out Bud and Coors stocks. First is Anheuser-Busch InBev (BUD) for its dominance in the Superbowl. We see the same sort of 6 month consolidation as in the example above with a few false breakouts, only to finally catch the mojo of the moment and make a convincing run for the last two weeks.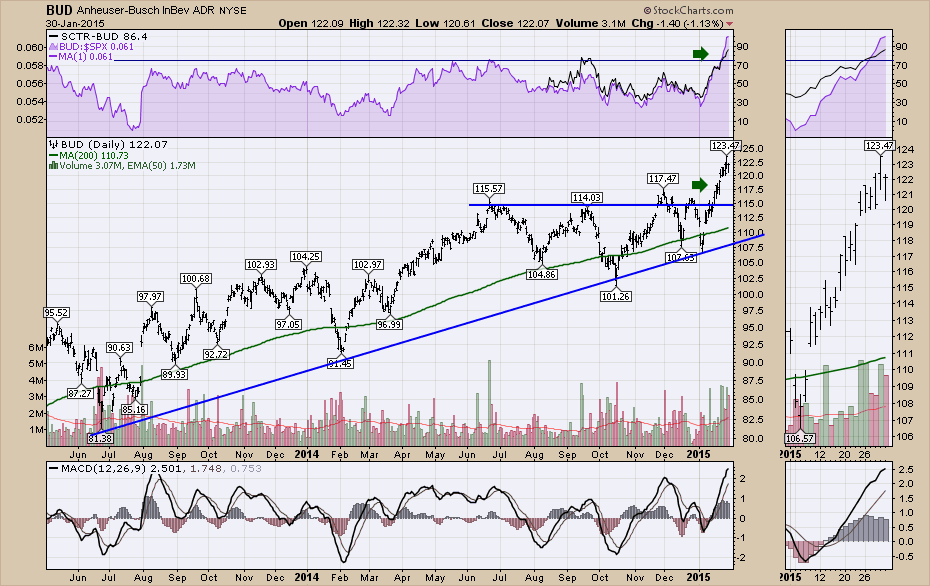 With the Waste Management golf tournament also in Phoenix this weekend, Molson Coors (TAP) is a big participant in the marketing effort for the PGA's largest golf attendance as well as the loudest hole in golf. Again the pattern is all set up. This one was also on a nice uptrend before the consolidation. So this week, it made a new intraday high, and pulled back inside the pattern. With the SCTR returning to the 70 level, it is trying to break out and become one of the top quartile stocks.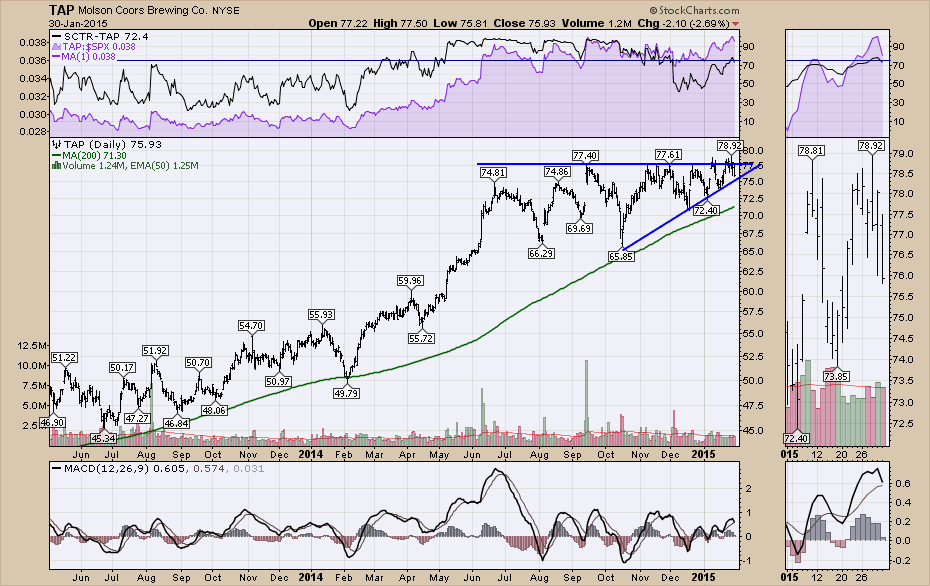 These are frustrating stocks when they keep playing with the top edge of the pattern, but investors looking to find some stability in some Consumer Staples stocks, might want to wrap their hand around the Brewing Industry group. Which takes us back to the Superbowl and the golf tournament. Both major events have these companies working hard to get your hand wrapped around their products too. It might be a nice kickoff for your portfolio.
Good trading,
Greg Schnell, CMT