The Full Line Insurance Group Is one of the top 5 industry groups over the last month.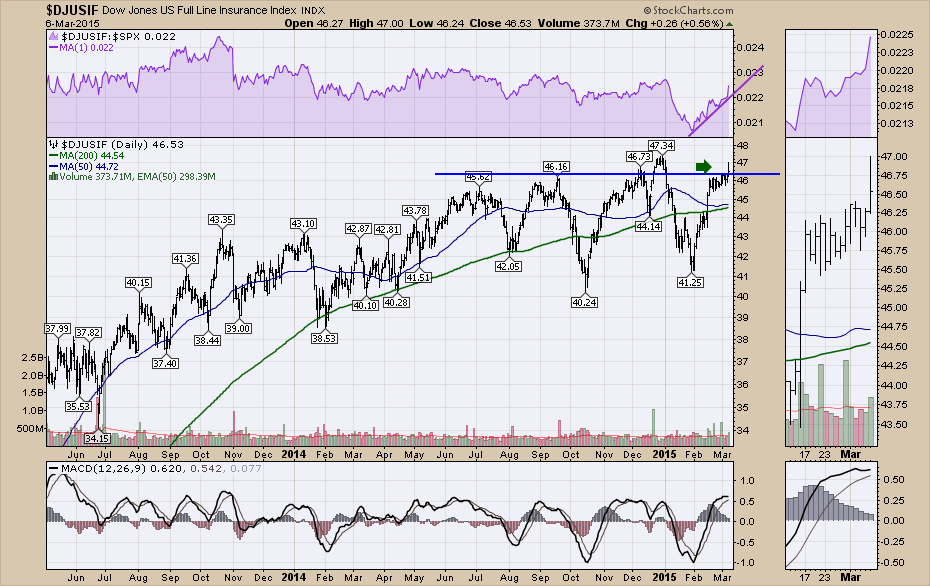 With the market pulling back hard on Friday, this group turned up higher. The Full Line group continues to anticipate better times ahead if the interest rate changes. Another group moving up fast is the Life Insurance group.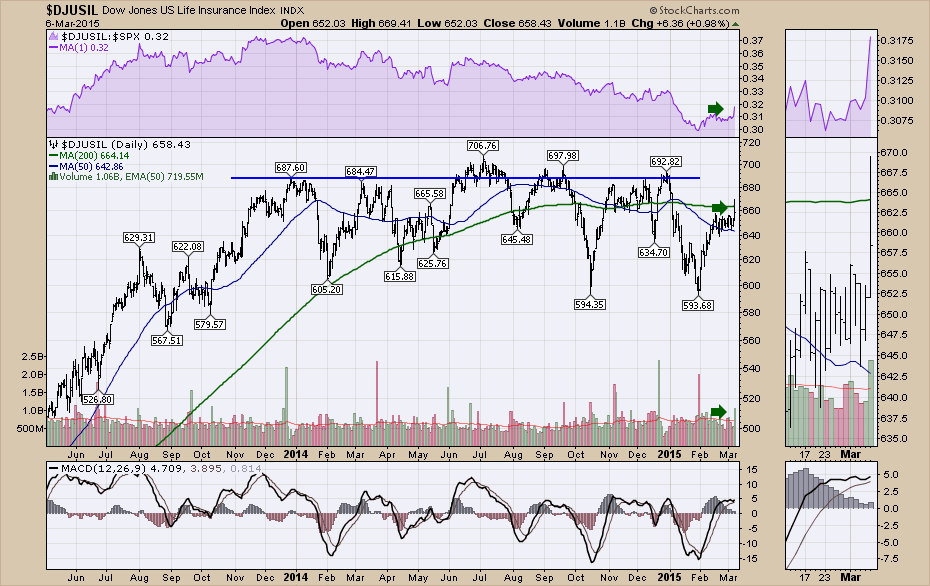 They also rallied on Friday with expectations of a change in rates as a driving cause. This interest rate change could be a major catalyst for the financials that are interest rate sensitive. We'll be watching these areas very closely over the next few quarters.
Good trading,
Greg Schnell, CMT