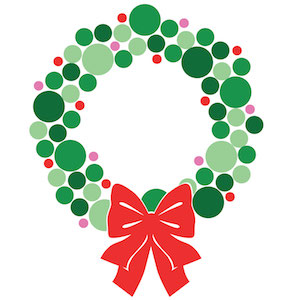 Hello Fellow ChartWatchers!
Well, it's that time of year again - time to save a bunch of money on your StockCharts membership! As long-time members know, we usually run our Holiday special during the month of December and that is usually a great time to take advantage of the end-of-year deals at StockCharts. This year is no exception. We have some great deals going on right now and I want to make sure that you are fully aware of what they are and how to take maximum advantage of them.
For those of you that are new, here's my famous (infamous?) "Decision Tree" for helping you decide exactly how to take full advantage of us:
Question #1: Are you already a StockCharts.com member?
If not, skip down to the "Not a member" section below.
Question #2: Does your current subscription expire within the next 8 months?
(If you aren't sure, log in to your StockCharts account and click on the "Your Account" link in the upper right corner of the page. Your account expiration date will appear near the top of the page.)
If your expiration date is after July 1st, 2016, you probably should skip this special and wait for our spring/summer special in 2016.
Question #3: Have you enjoyed having access to your saved charts, custom scanning, real-time data, technical alerts and premium market commentary from John Murphy, Martin Pring, Arthur Hill and the DecisionPoint team?
If so, then now is definitely the time for you to extend your account! Even if your account doesn't expire until after the end of December, you should renew now in order to "lock in" our special pricing. We'll simply add whatever additional time you purchase to the end of your current subscription. If you wait until the final day of your current subscription, you might miss out on these special prices. Here are the specifics of our current special:
Extend your membership for 6 months and we'll give you a 7th month for free! (normally, you won't get any additional months.)
Extend your membership for 12 months and we'll give you two additional months for free! (normally, you'd only get one additional month.)
Extend your membership for 24 months and we'll give you four additional months for free! (normally, you'd only get two additional months.)
So, extending your membership right now could save you as much as $100 (i.e. 2 months of PRO service). Merry Christmas!
Now, if for some reason you aren't enjoying your current membership, please ask our support team for help. They are experts at helping members get the most from their subscriptions. Maybe there's a tip or trick they can share with you that will get things back on track and allow you to also take advantage of these special deals.
Not a member yet?
If you aren't a member of StockCharts yet - but you are thinking about it - now is the most cost-effective time to join! There is one important thing to remember however: When you join StockCharts.com for the first time, we give you 10 free days to try out our system. During that 10-day trial period, you have full access to all of our features and capabilities. At any time during those 10 days, you can cancel your account without any cost to you. There's even a big "Cancel my account immediately" button that you can press if you don't like what you see. However, if you signup for one of our multi-month holiday special offers, please remember that after that 10th day your credit card will be charged and we won't be able to refund that money.
Also, keep in mind that during the 10-day free trial period, you can freely upgrade and downgrade your account in order to find the right service level (Basic, Extra, ExtraRT or PRO) that works for you. After the 10th day, we will charge your card based on whichever service level your account is in at that time. Remember that after the 10th day, you'll have to pay in order to upgrade.
On last thing for current members to remember: our holiday special pricing only applies to extension orders. Unfortunately, we are not able to give discounts for upgrade orders. If you want to change your service level, you should do that before extending your account using our holiday specials.
Phew! Hopefully, that helps you decide how to best take advantage of us this holiday season. Thanks for being great customers - we really appreciate your business!
- Chip
P.S. Be sure to check out the holiday deals in our online bookstore as well!