Walmart, Dollar General, and Dollar Tree are all in the top performance rankings currently. Let's look at the charts.
Starting with Dollar Tree (DLTR), We can see it just gapped to new highs after consolidating for a year, and this jump was well above the previous resistance shown with the blue line. The volume was strong on the breakout and the MACD has just turned up. Dollar Tree is in the Specialty Retailers.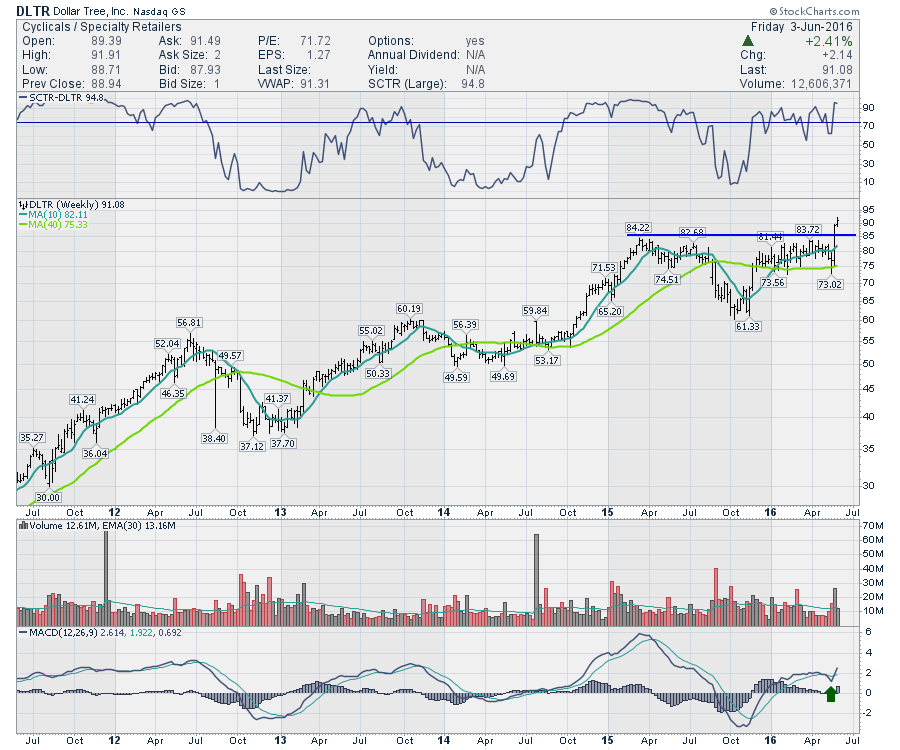 ---
The next is Dollar General (DG). It continues to climb, quarter after quarter.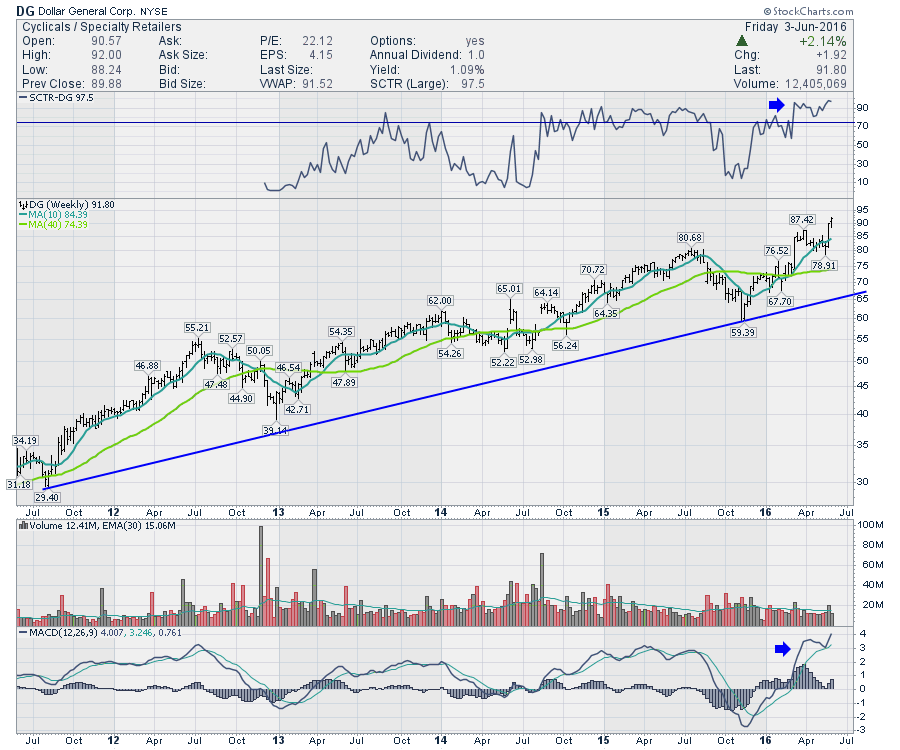 Walmart (WMT) is another low price retailer. It continues to climb. It recently pulled back on a strategy of paying employees more and improving their online presence. The stock seems to be responding now.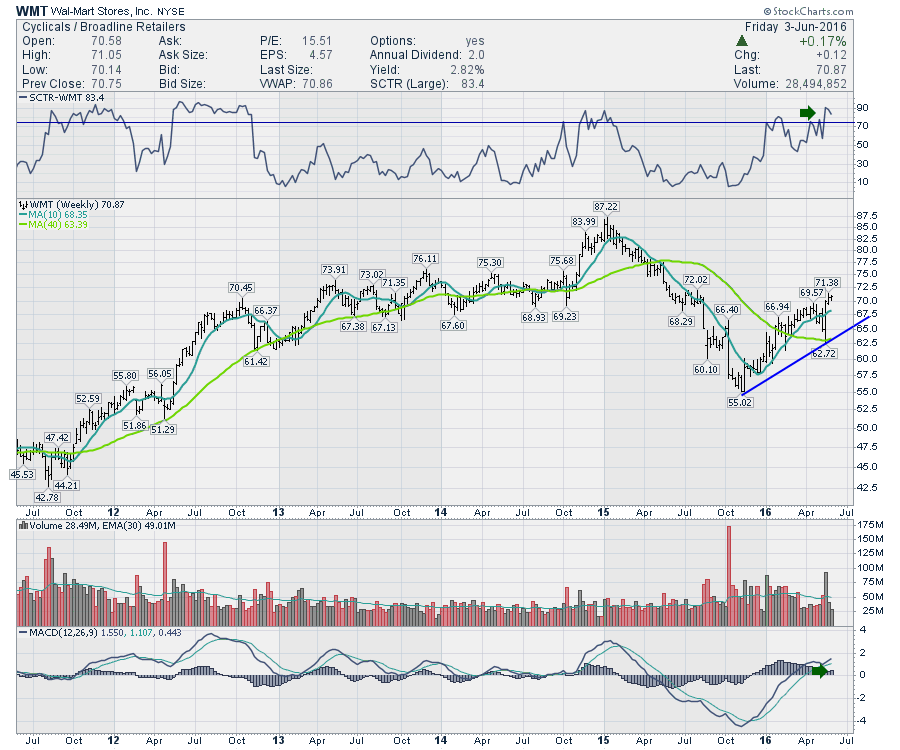 So well these discounters enjoy SCTR's above 75, premium retail stocks like Tiffany (TIF) are under pressure.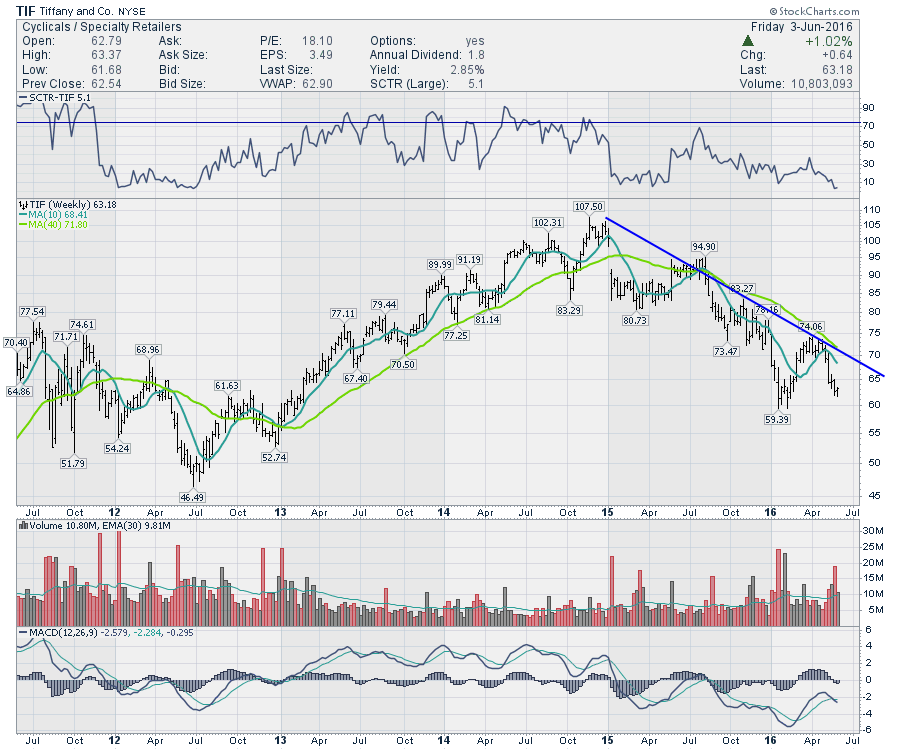 As we approach the summer, Retail stocks start to rally on hopes for the back-to-school and Christmas season. At this point, the market is only rewarding discounters, not premium retailers for the most part. If you are planning to shift into some retail stocks heading into the summer, it looks like the trend is already being established. Caution on the premium names is the story at this point.
Good trading,
Greg Schnell, CMT, MFTA