While the world continues to debate the path of every pipeline, investors are not debating the path of the pipeline companies.
Three of the larger pipeline companies are in focus this week as another LNG project on the west coast was approved in Canada. One of the major pivot points on these approvals is that the pipelines required to feed them would also need to be approved.
With three majors working on access to get Crude Oil and Natural Gas products to tidal water for exporting, it is timely to look at the stocks.
Kinder Morgan (KMI) made new 9-month closing highs on Friday.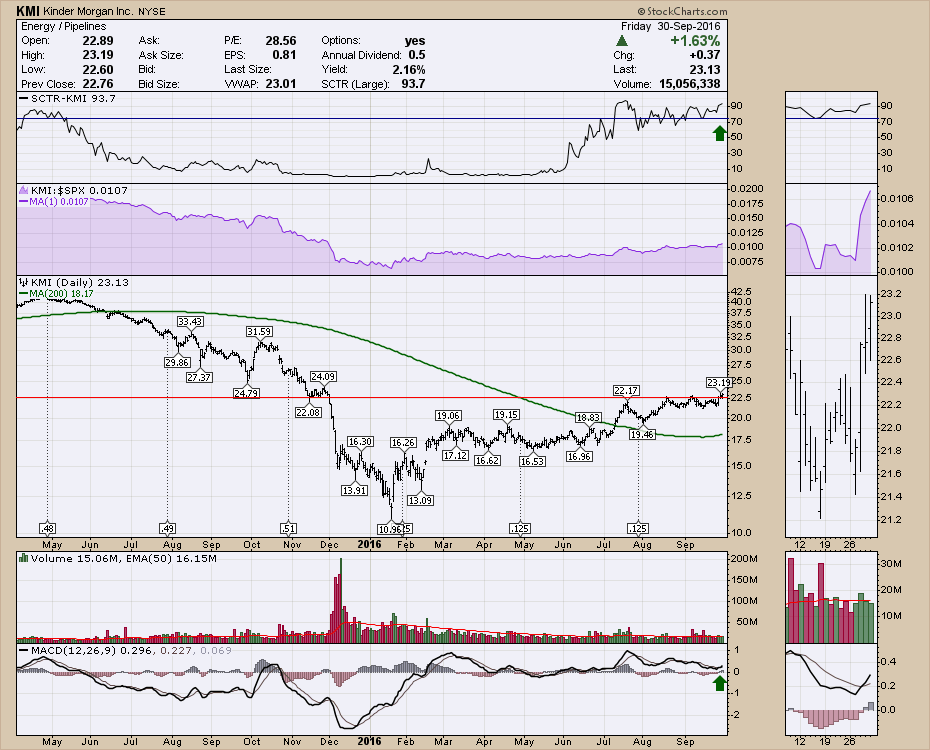 ---
Enbridge (ENB) recently made a big bid for Spectra Energy. The investing community seems to really like it. The stock has been consolidating since the big surge in price and volume.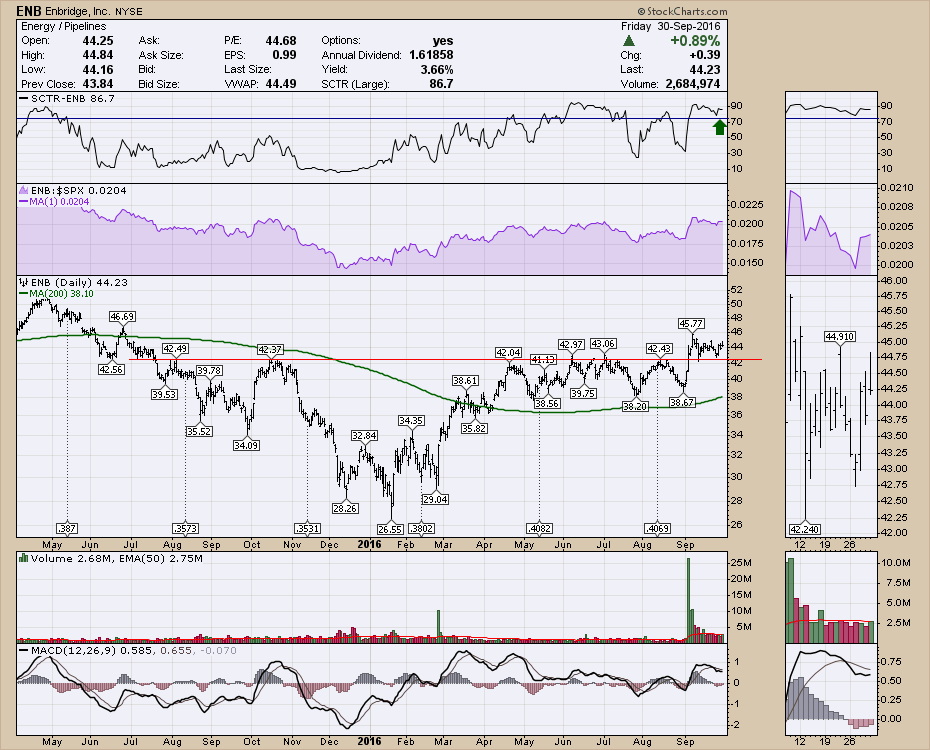 TransCanada (TRP) is also pushing to fresh highs.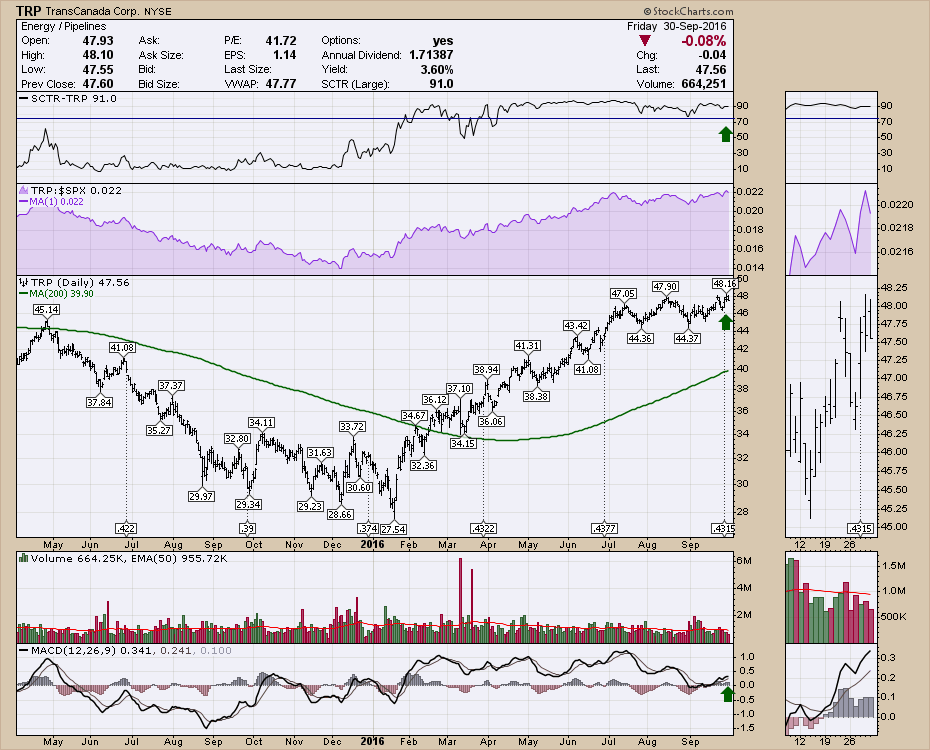 This industry group continues to be strong with nice dividend streams as well.
Good trading,
Greg Schnell, CMT, MFTA.