Cruise ships seem to be getting more elaborate every year. From water slides high up over the ocean, to real grass top decks and stunning restaurants throughout, the industry is growing in diversity and customer experiences.
Recently, the trends have started to change on some of the cruise line companies charts. Carnival Cruise Lines (CCL) and Royal Carribbean Cruise Lines (RCL) are moving higher and Norwegian Cruise Lines (NCLH) is the weakest of the three but still climbing.
Norwegian Cruise Lines (NCLH) pushed to new 8-month highs this week. The SCTR has been steadily improving but still sits under 70. Notice the November low was higher than the September low which is different than a lot of the market charts. That is a good bullish signal, but the stock is still behind its peers.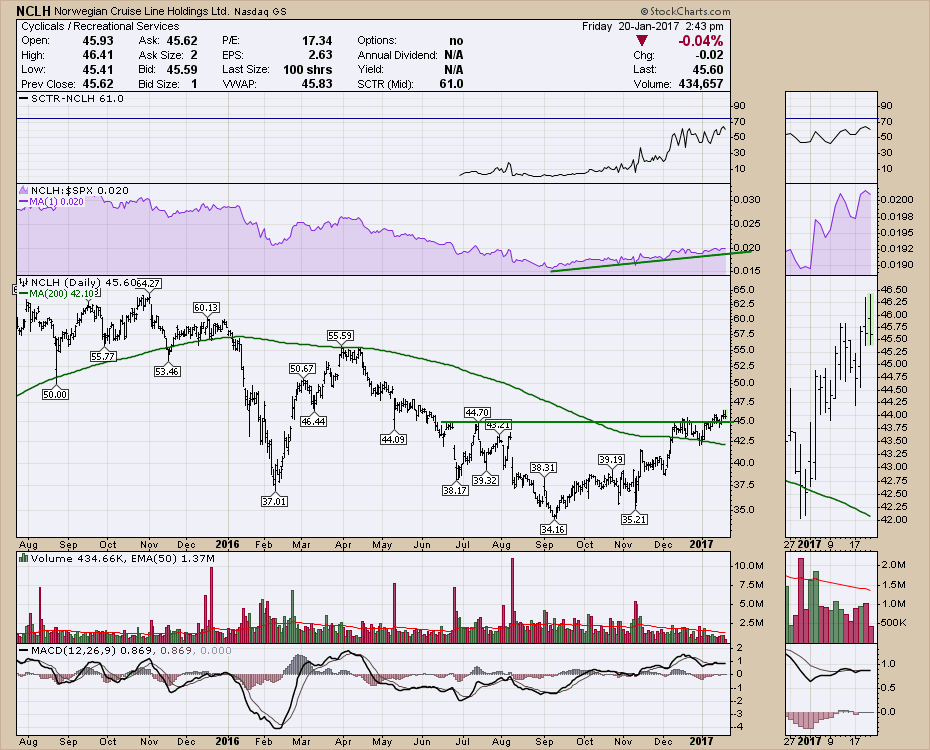 ---
The chart for Royal Carribbean Cruise Lines (RCL) is trying to break out to 52-week highs. The SCTR sits right around 75. A breakout to new 52-week highs would draw in more investors so this is one to watch.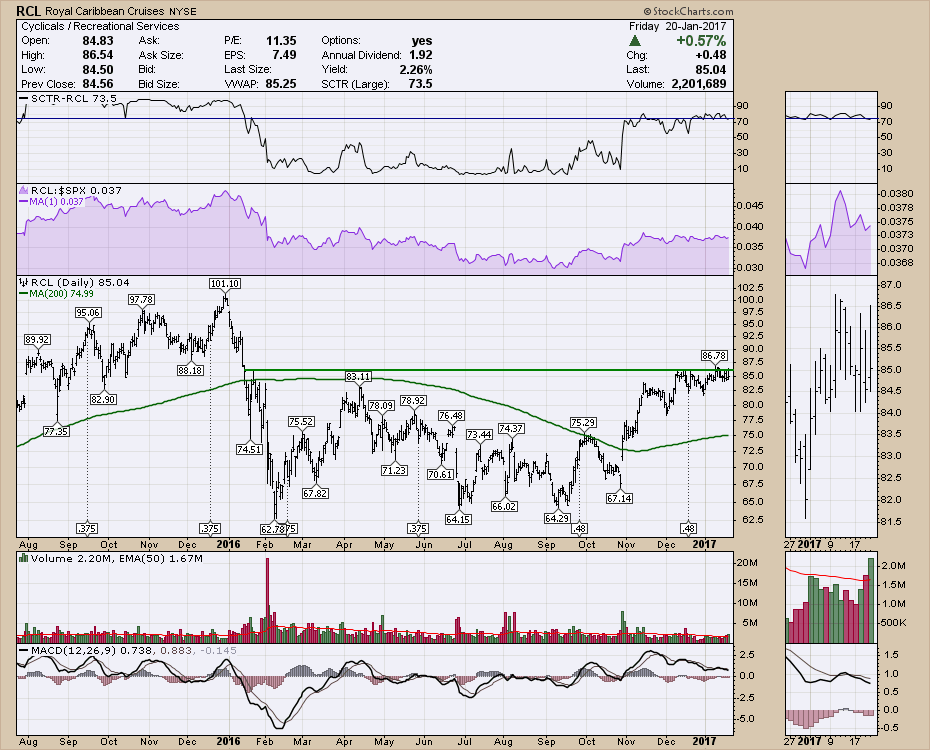 Lastly, the Carnival Corporation (CCL) chart is floating on the high seas. Last week CCL tried to break a wave higher to all-time highs. This week the stock closed near the highs but not quite at a new all time high. Support lies about 8% lower at the $50-$51 range.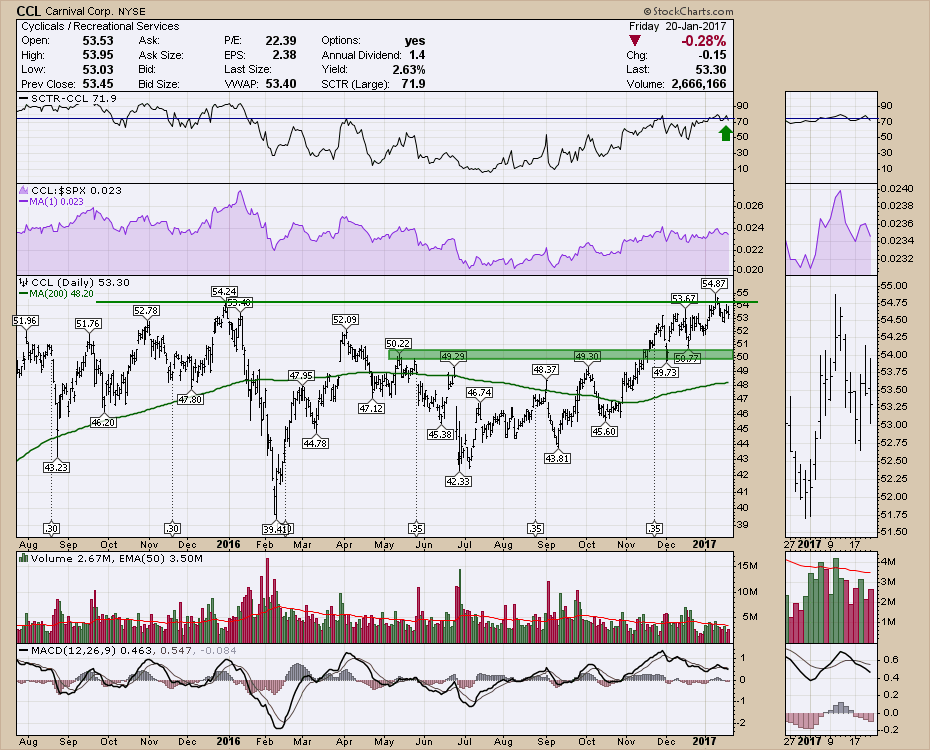 If you are booking a holiday on the cruise ships, it looks like a side investment in the industry group could help pay for it.
---
I have a chart list of interesting charts that investors can look into at any time. Greg's Top Charts. Also you can follow my 140 character sentences @Schnellinvestor.
---
Lastly, a tip for members of StockCharts.com to help improve their scanning. Follow these links to find ways to code your scans easily and save hours per day. Scanning and Advanced Scanning. There are also two other methods to get great scan code. Our Advanced Scan Library of codes has great examples. Secondly, one of the drop down menus on the Advanced Scan Template allows you to use existing predefined scan syntax so you just cut, paste and modify. There are many, many more than I have shown here.
You can see the drop down menu in this example below.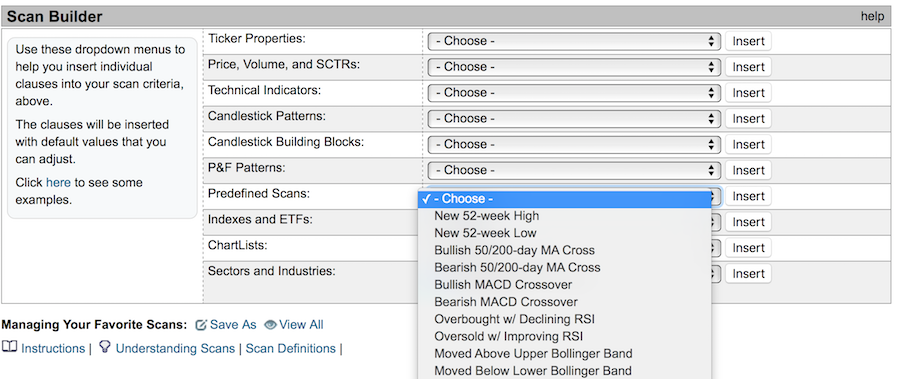 You can get to the Advanced Scan Workbench as a member by following this tab on your members page.

If you would like more information on becoming a StockCharts.com member, follow this link. We would love to help you in your journey for trading technically.
Thank you for taking the read and follow the StockCharts.com award winning Technical Analysis team!
Good trading,
Greg Schnell, CMT, MFTA.