The Biotech arena has been a "House Of Pain" for investors while the companies continue to deliver all sorts of pain remedies to people worldwide.
But the pattern shaping up on the Biotech ETF's suggests they are one to watch closely. Even the recent tough talking banter couldn't push the Biotechs down. This is the SPDR Biotech ETF (XBI).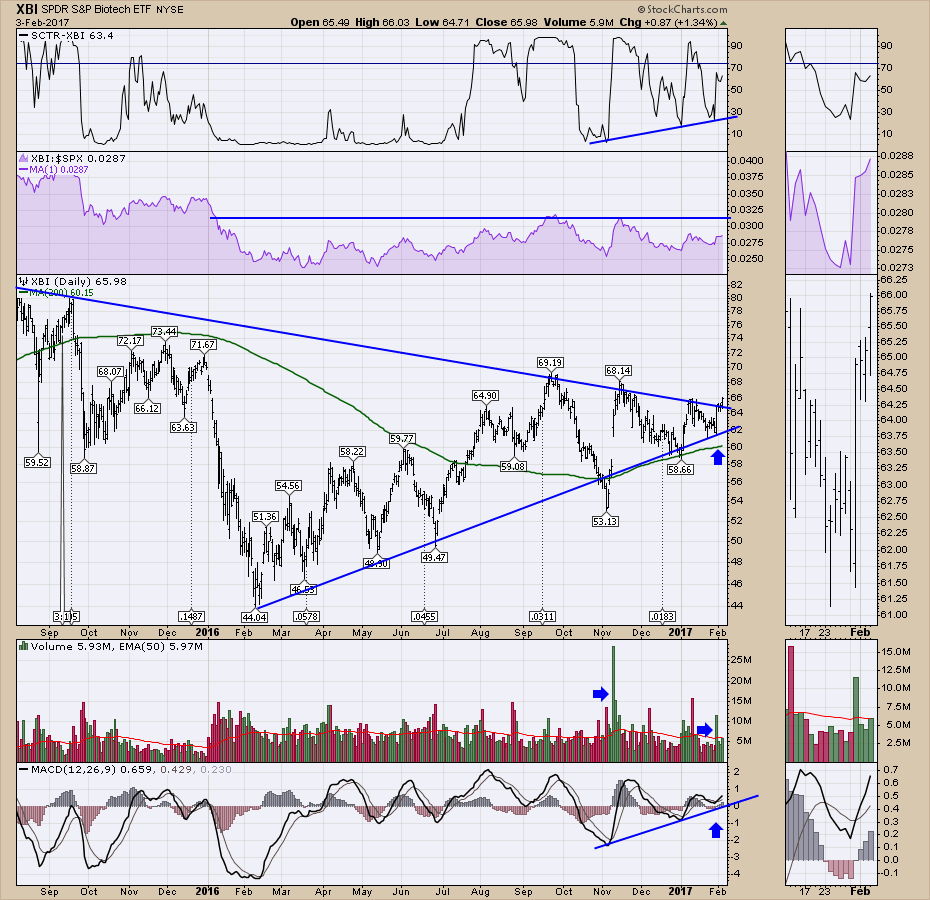 ---
Looking at two other Biotech ETF's they also look good. All of these are trying to break big downtrends and if they do, this is an excellent place to get onboard an area of the market with huge upside potential. Here is the iShares IBB.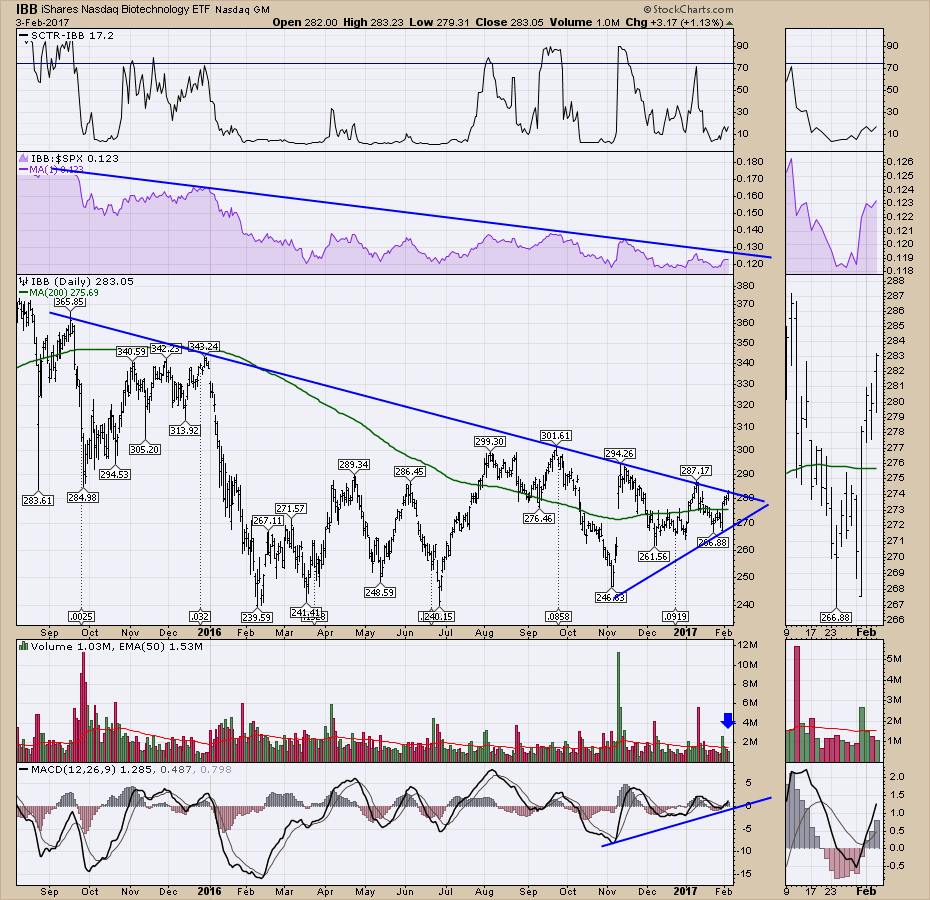 Here is SBIO. You can see the charts have different patterns even though they are in the same industry group within Healthcare.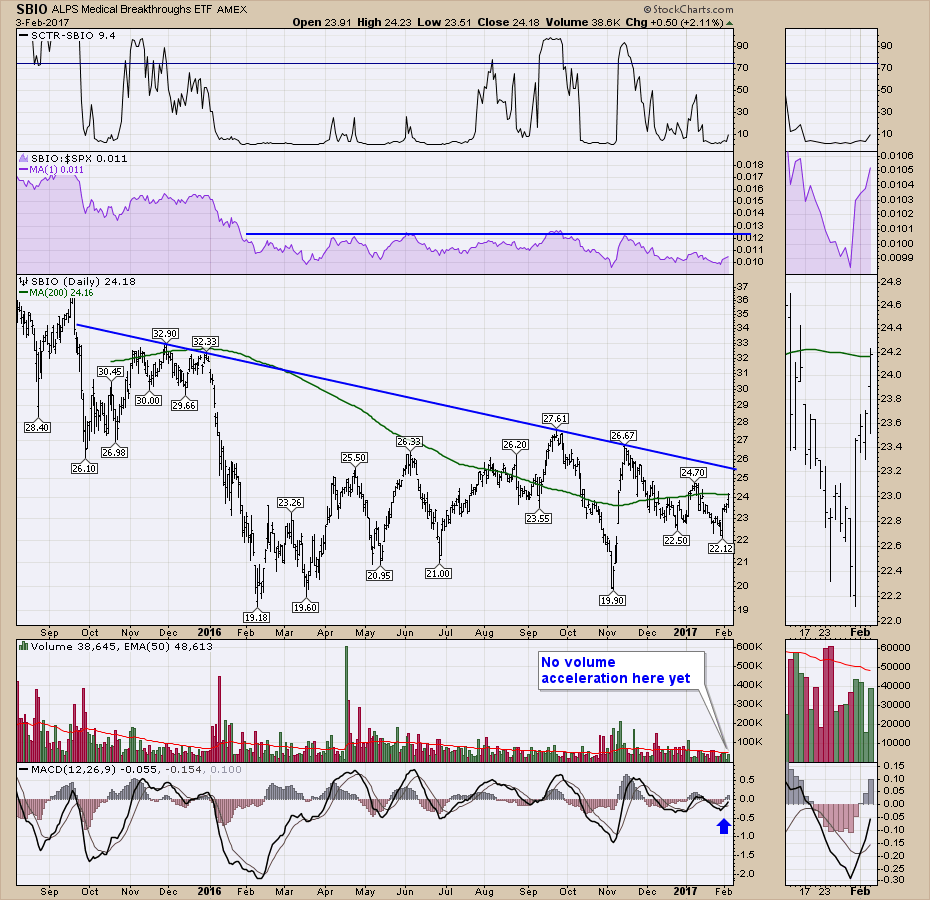 Sometimes looking at the 3x Bull Biotech (LABU) for volume clues can help. Notice how quiet the volume was back in September as it approached an important high that ended up making up part of this trendline. Now the volume is much more robust with a recent bull surge to 6.5 Million shares. This is one of the highest volume positive days for this ETF in the last 6 months.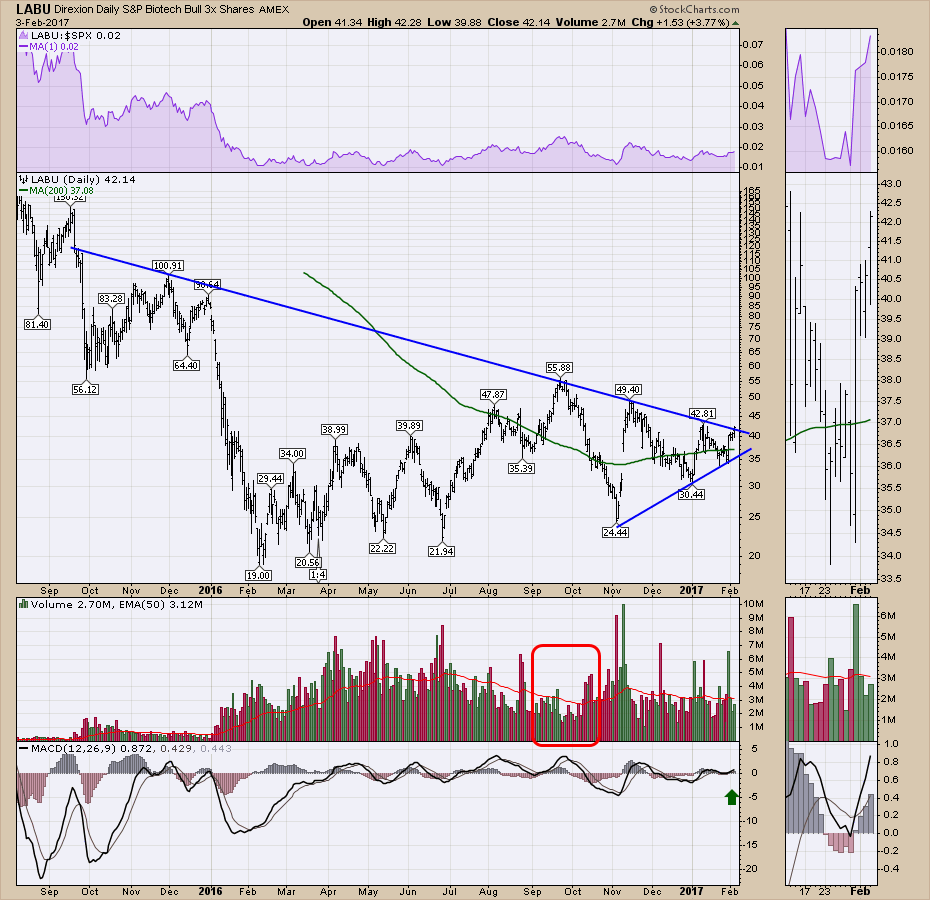 Whether or not this group can break out is still to be determined. But if it does break out, it was one of the most promising industry group only 2 years ago. Perhaps its about to come back into its glory days. I think its one to watch here.
---
Tom Bowley and I will be hosting another Market Outlook Webinar on Saturday February 11th at 11 AM ET. Should be a don't miss event for members only! I promise to have you genuinely excited for the coming weeks! If you are not a StockCharts member, click here to become a member and gain access to the webinar!
Good trading,
Greg Schnell, CMT, MFTA.