The Transportation indexes look like they are struggling here. That's not usually a good thing.
There are three components: Railroads - $DJUSRR, Airlines - $DJUSAR, and Trucking - $DJUSTK. Starting with the railroads, this has all the making of a derailment. There is a double top on the price chart. The multi-month negative divergence on the MACD compared with price looks to match the 2015 top and the Relative Strength uptrend has been broken again.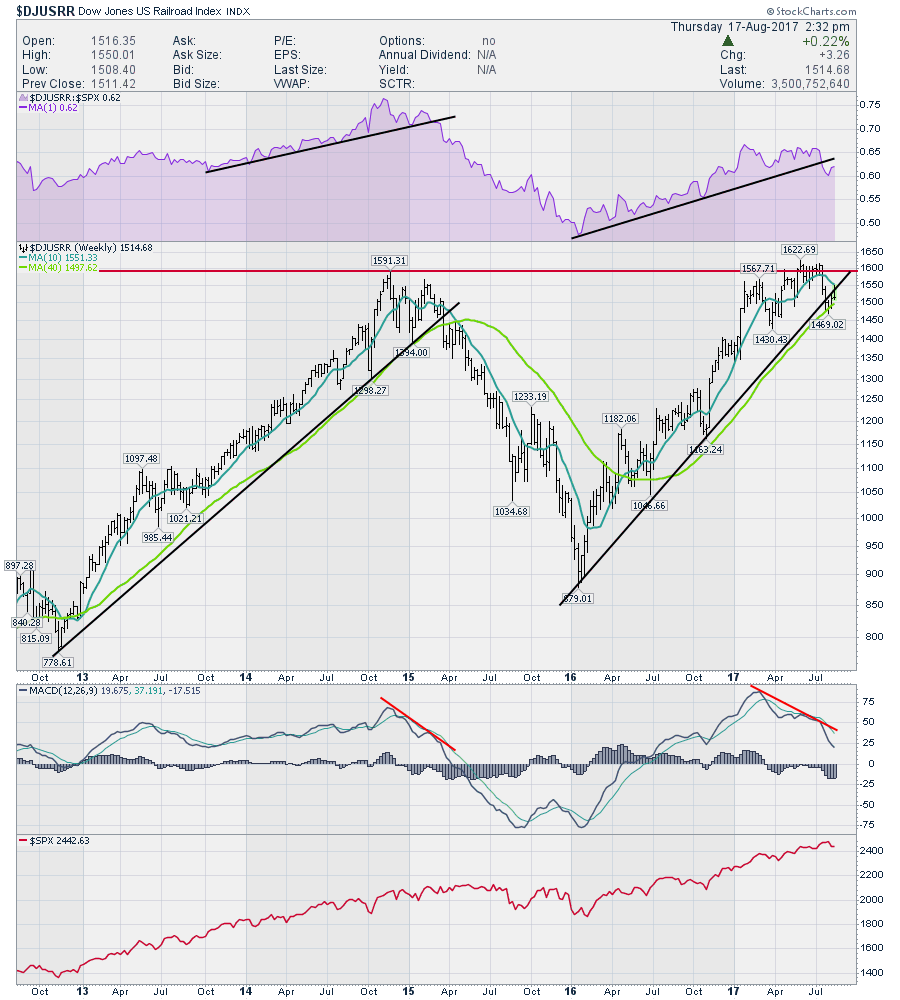 ---
For the airlines, this looks a landing, not a takeoff. After trying twice to get above the 2015 highs, we have now broken below the breakout level as well as the uptrend. Both the Relative Strength to the $SPX and the MACD are making lower lows. The false break in 2014 was on the back of a breakdown in the oil price.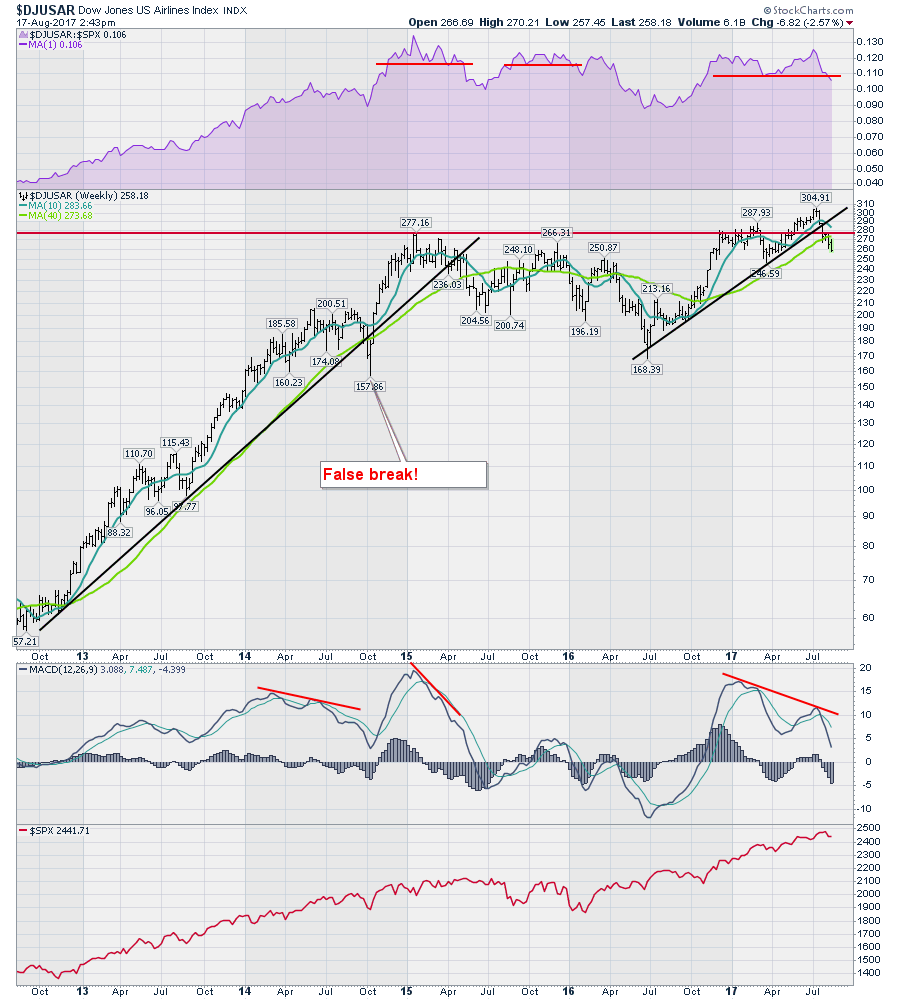 Lastly, the Trucking Industry group looks like it has more problems as it never did make higher highs in 2017, so that is a big negative. The price action this week made it up against resistance and then failed again. Price is at the low end of the bar. I would suggest that 620 level is an important friction point.
If the purple shaded area chart can take out the July highs, that would be three-month highs in RS which would be moderately bullish. The MACD is flat where the other two charts above have rapidly declining MACD's which represent momentum. The fact the momentum is pointed sideways suggests there might be potential for a bounce from here.
The transports look weak, and that is not usually a big positive for the stock market.
Good trading,
Greg Schnell, CMT , MFTA.