Some winners from this fall included the auto sector in September. They might not all rally, but it is nice when a whole industry group surges together. The Chartwatchers article on December 2nd, 2017 had metal miners highlighted and I continue to think that group of stocks looks to be building strength into 2018. More on that towards the bottom of this article.
As year-end approaches, I like to look for stocks that were not on the radar in 2017 but as the end of the year arrives they find investor love. Recently some of the hated retail stocks have surged significantly from 52-week lows to 52-week highs. Typically retail stocks have great seasonality all the way into March 30th, so these may have plenty of time for a seasonal trade or even a longer run.
I like bigger time frame investing so these are all weekly charts.
---
Tapestry (TPR) - formerly Coach and Kate Spate - is moving above a four month consolidation. They have added Stuart Weitzman shoes under the umbrella company as well. The 5-year chart is actually very intriguing. $40 was a very important support level and the stock lost its lustre plummeting to $25. The large head/shoulders base suggests their new strategy may be working. With support at $40 and the stock turning up to $42, which is a four-month high after testing support, it looks buyable here as long as it holds $40.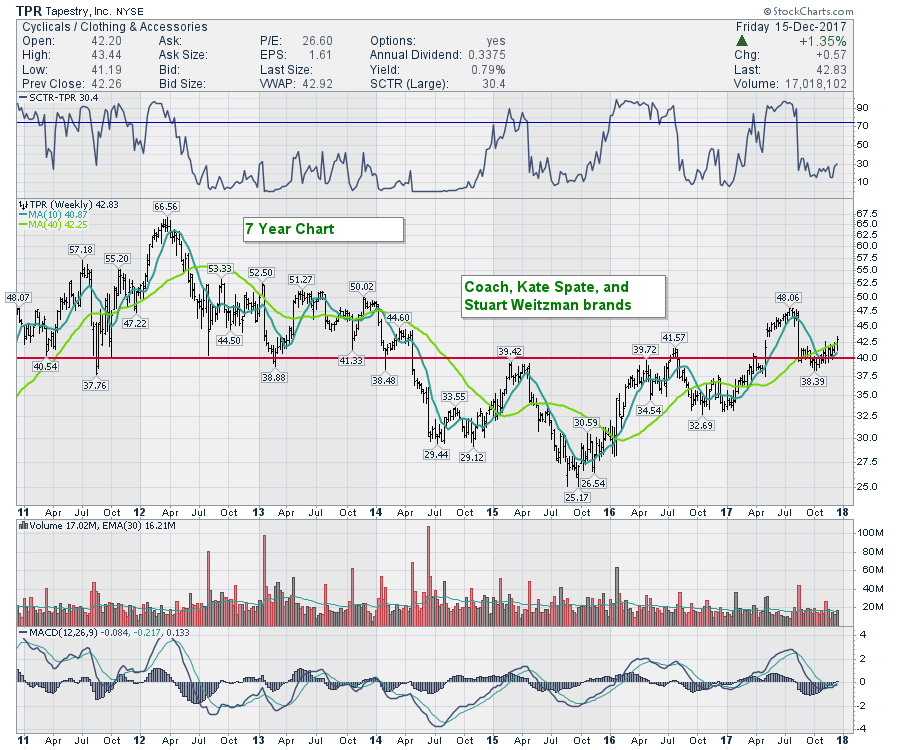 ---
Limited Brands (LB) got a lift this quarter and just broke above $55 in December. With $55 as support, this brand looks good. There is good reason to expect the huge uptrend the stock formerly had is starting to resume.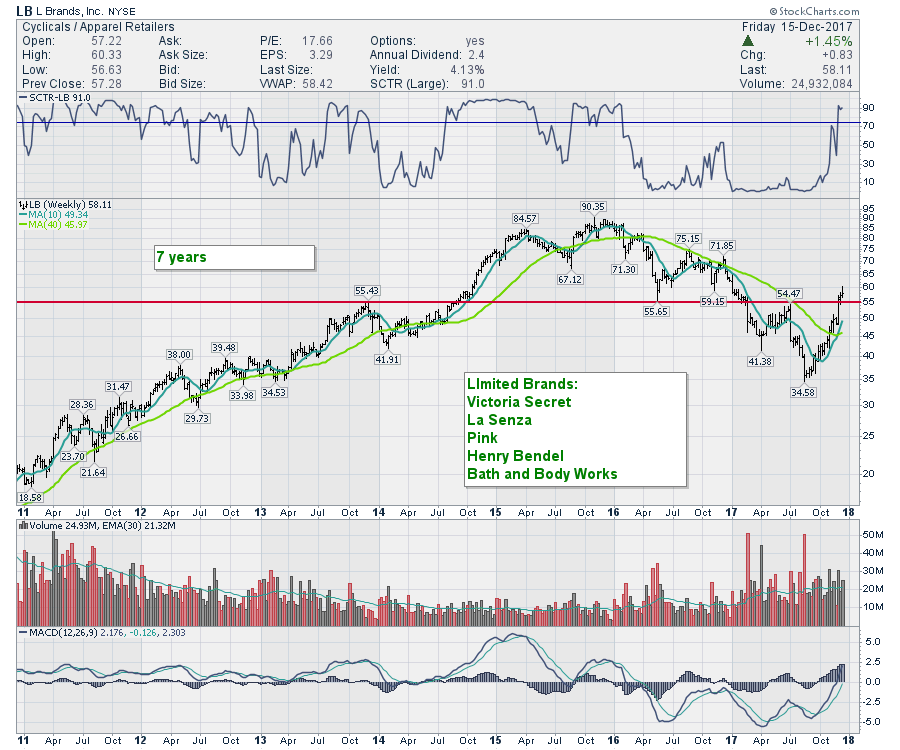 With Michael Kors (KORS), the move off the lows has been spectacular. A break of the downtrend occurred around $45 but this $55-$60 level is very important. Having breakouts in the likes of Tiffany (TIF) and Steve Madden (SHOO) as well, I think this industry wide move for the higher end retailers is just getting underway. Accompanied by the new retail strategies in Tapestry, this year might have been the meaningful base for higher end, wide appeal retailers.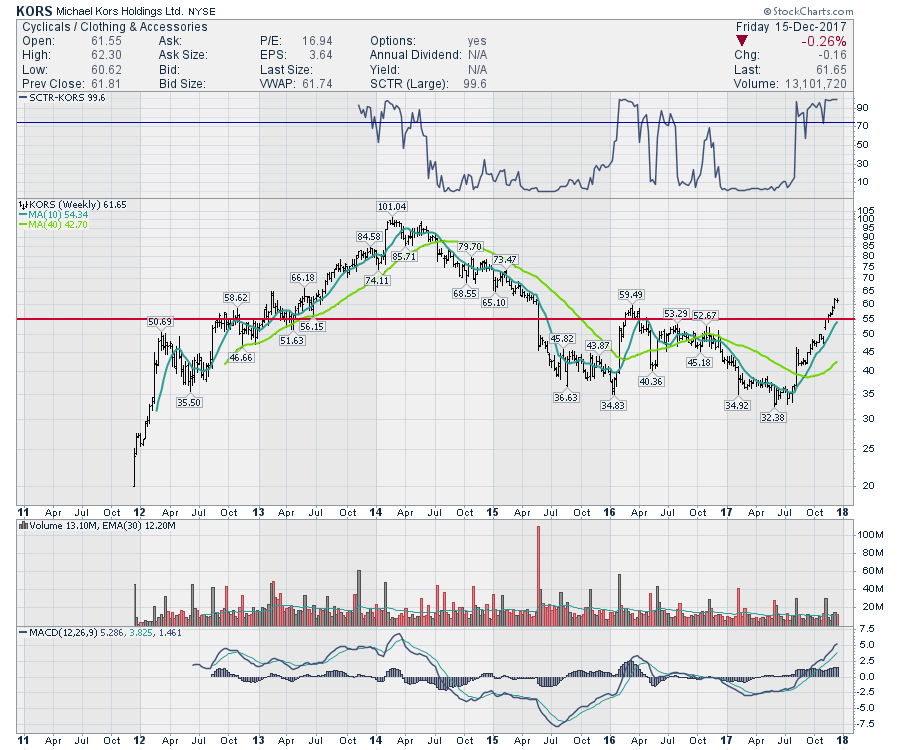 ---
I recorded four videos this week. They are all available through this link. There is a lot of detail regarding the mining trades I alluded to earlier for 2018. FCX, TECK, BHP, RIO, VALE. Here is the original ChartWatchers article about the mining stocks from early in December.
Have a great holiday season and a very profitable 2018!
Good trading,
Greg Schnell,CMT, MFTA.