The NASDAQ Composite and NASDAQ 100 became the first two key indices to break to fresh all-time highs and their 2018 relative strength can be underscored by this chart:
---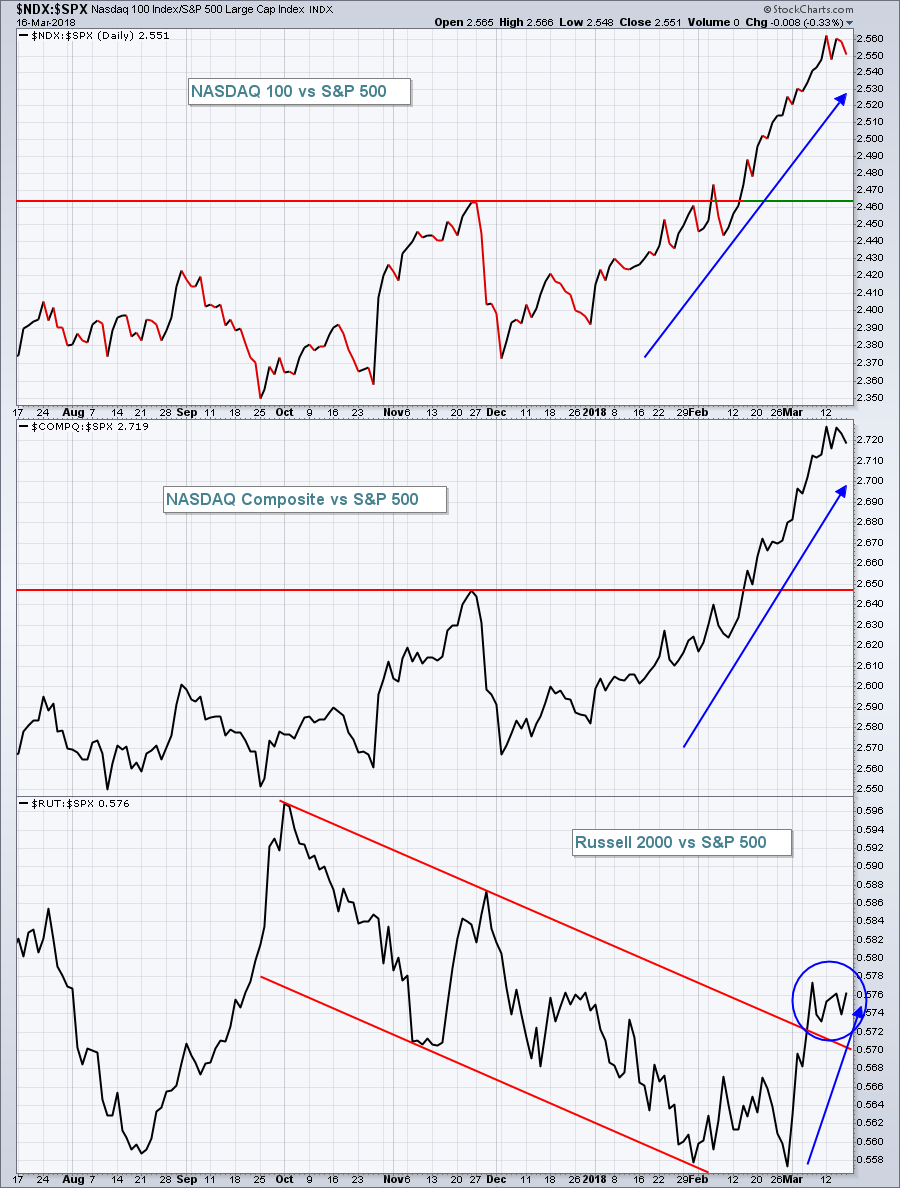 The NASDAQ 100 is seeing money rotate its way in 2018 so it's prudent to focus on this index for specific trading ideas. And this brings me to my February 3, 2018 ChartWatchers article, "The NASDAQ 100 And Its Best Seasonal Candidates in February". In that article, I proposed two seasonal trading candidates - Adobe Systems (ADBE) and Booking Holdings (BKNG, formerly priceline.com, or PCLN). Since the Friday, February 2nd close, ADBE and BKNG have gained 15.29% and 16.80%, respectively. That's not bad for six weeks and certainly much better than the overall market. Since February 2nd, the S&P 500 and NASDAQ 100 have returns of -0.37% and +3.84%, respectively. Seasonality can play a role in your trading success, although the actual technical conditions are the most important factor to consider.
With this in mind, which NASDAQ 100 stocks show the best seasonal opportunities in April and May and how do they look technically?
1. NetEase.com (NTES)
Over the last 19 years, NTES has posted average returns of 9.0% and 8.5% for the months of April and May, respectively. That suggests we should take a look at the technical outlook of this internet stock: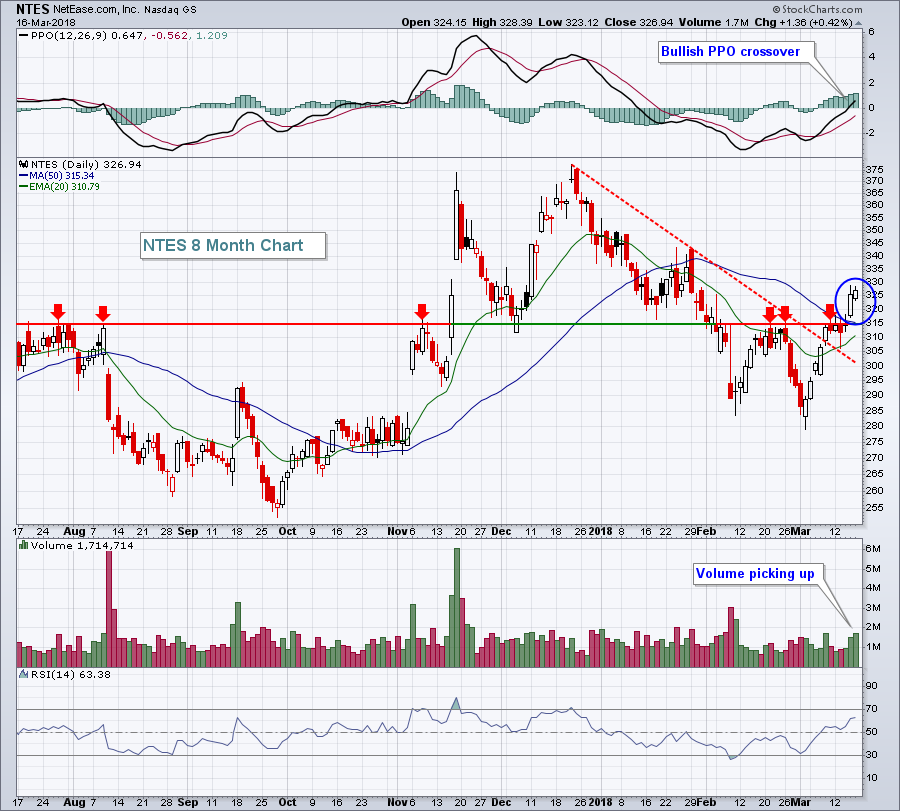 Given the recent breakout in NTES above both trendline resistance (downsloping red-dotted line) and price resistance at 315, I believe it's technically poised to continue its seasonal tendency for higher prices in April and May. The fact that NTES has averaged gaining 17.5% during April and May over the past two decades provides me more confidence in this trade.
(Disclosure: I own shares in NTES)
2. Baidu, Inc. (BIDU)
The seasonal tendencies with BIDU are crystal clear as April and May have produced average monthly returns of 10.8% and 4.8%, respectively. BIDU also seems to be uptrending toward a test of overhead price resistance near 275:
Since the mid-February high volume gap higher, BIDU hasn't closed beneath its rising 20 day EMA. I'd watch that moving average carefully.
It's important to note that both NTES and BIDU belong to the internet space ($DJUSNS). Owning both isn't exactly diversification and both can be extremely volatile.
Take this into consideration and trade at your own risk.
Happy trading!
Tom