Regional Banks had a great week. Lots of them are testing big breakout levels and making new highs.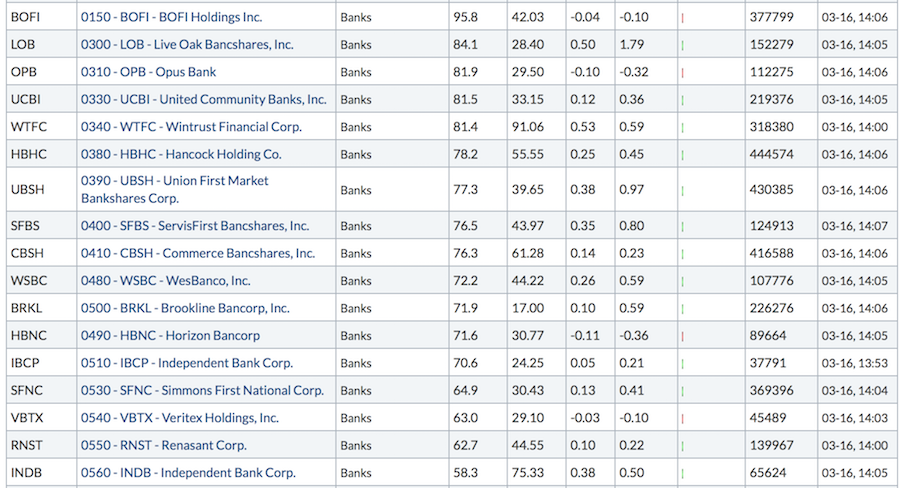 ---
Some examples are:
Brookline Bancorp: In the small cap SCTR ranking.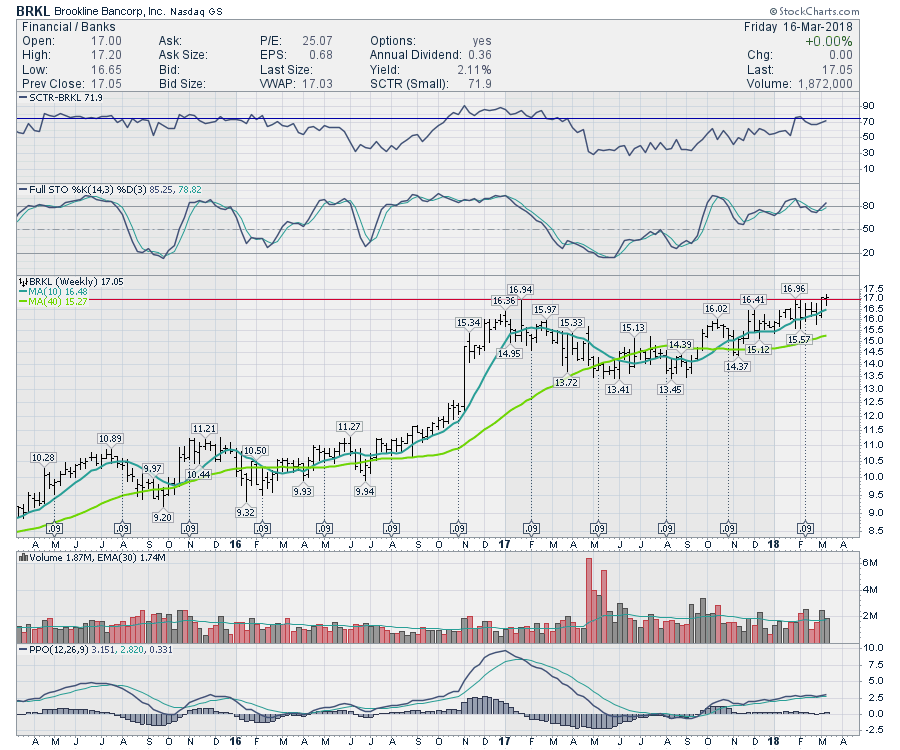 Independent Bank Corp (IBCP) is starting to move. It is also increasing the dividend consistently.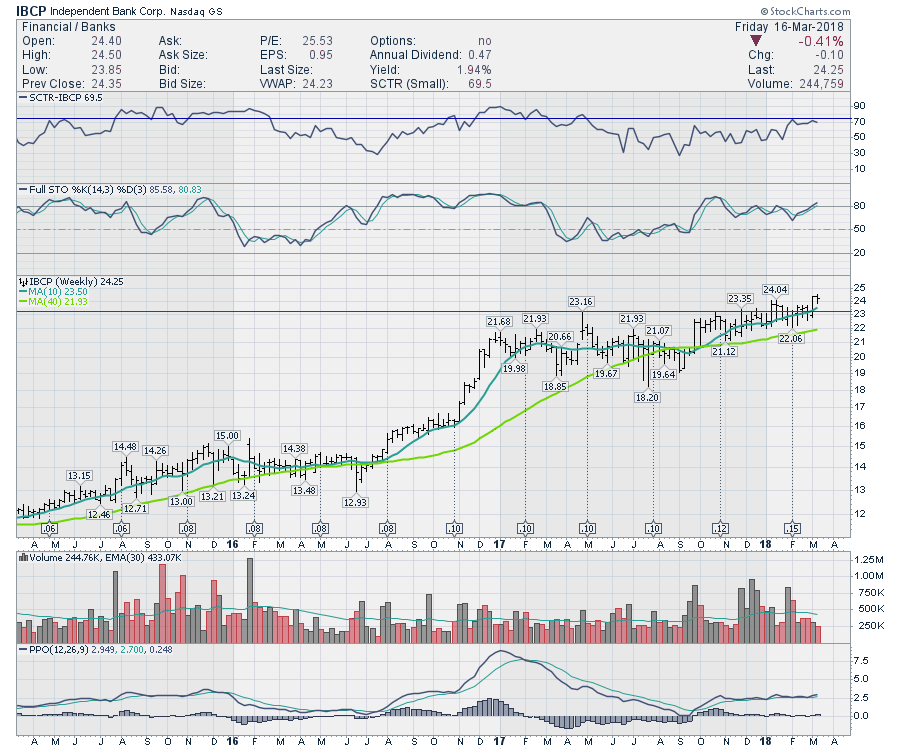 Live Oak Bankshares (LOB) IPO'd three years ago. After consolidating all of 2017 it looks to be on the move again.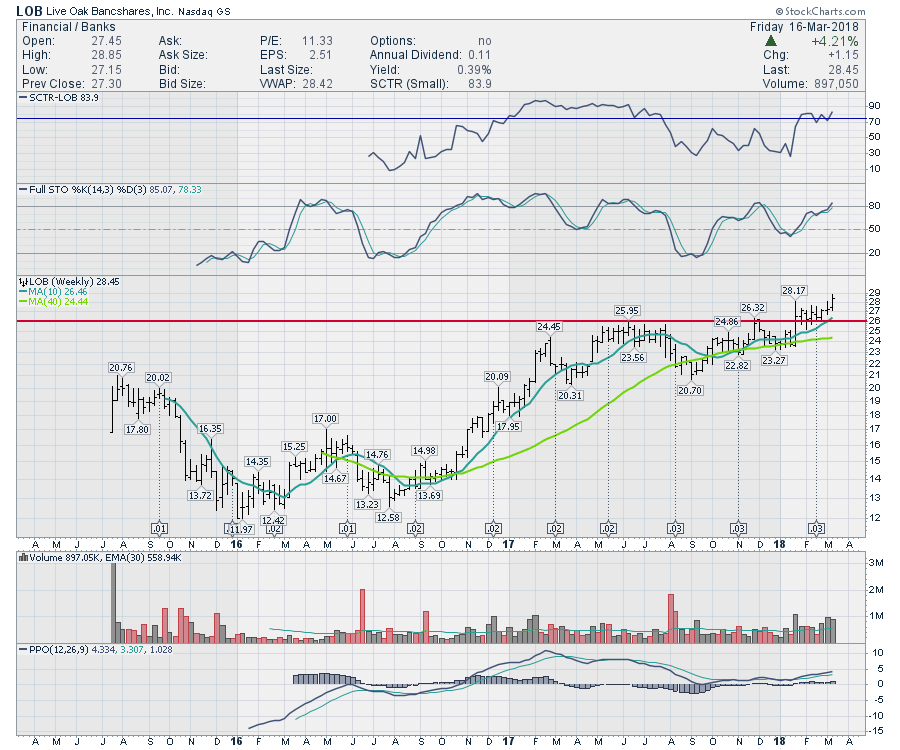 There are lots of interesting new highs showing up. If you look through the Predefined Scan results on the right hand side of the Free Charts tab, you will find some 2018 gems for your portfolio.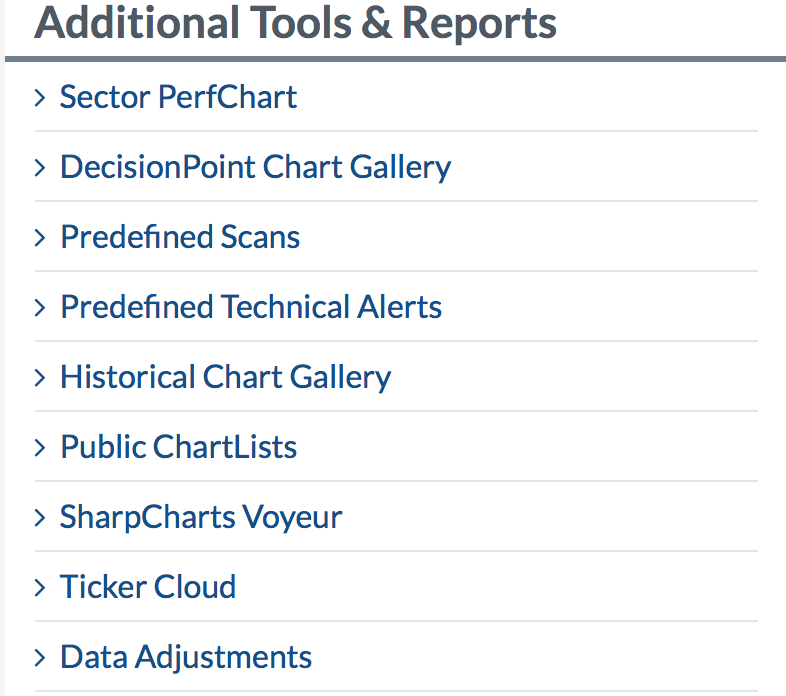 Good trading,
Greg Schnell, CMT, MFTA