I ran some scans this morning looking for some new breakouts to 1-year highs. With the market pushing up for the last month, these food companies are starting to accelerate.
First, Archer Daniels Midland is breaking out to new three year highs.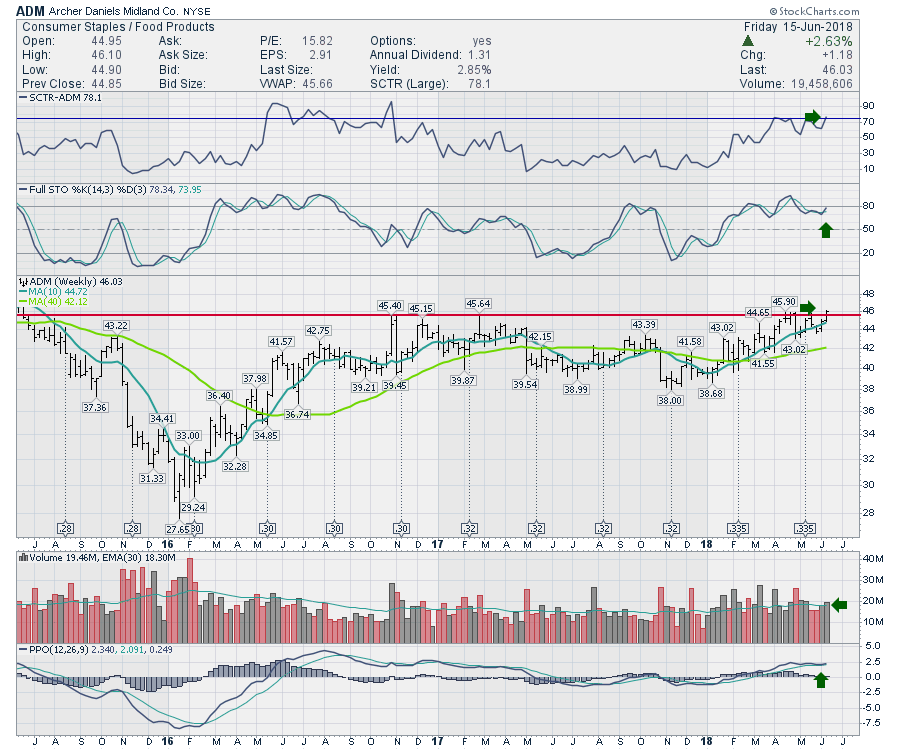 Pinnacle Foods is breaking out above prior year highs.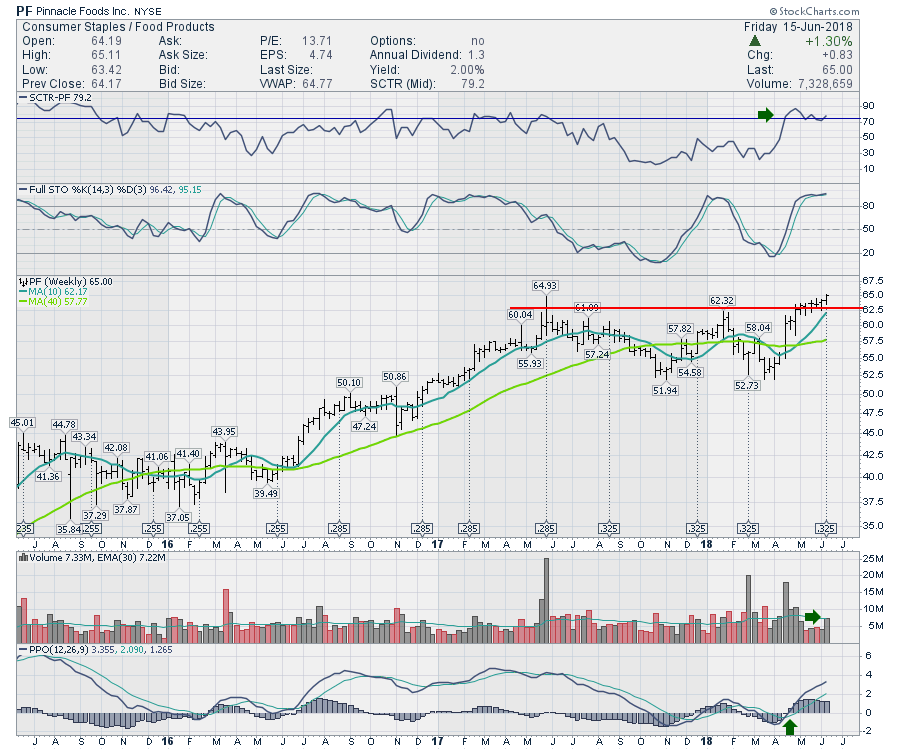 Nomad Foods (NOMD) has a nice chart that looks like it is starting to reaccelerate.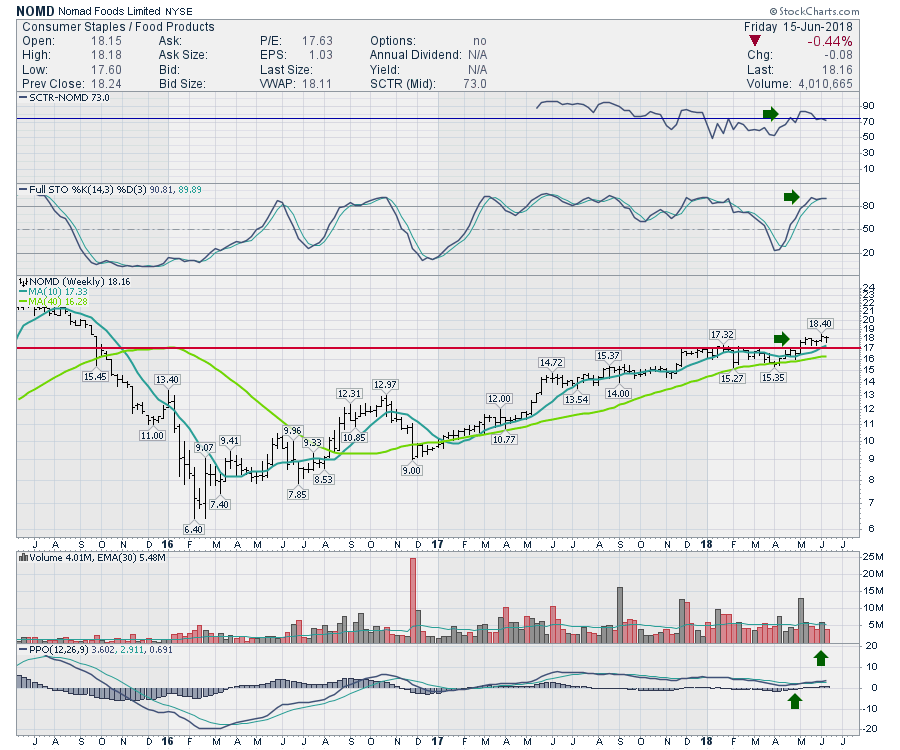 If you are looking to diversify into the unloved Consumer Staples sector, these names have nice setups.
I host a new TV show on StockCharts.com called The Final Bar. It airs Thursdays at 5 PM ET and is repeated throughout the week on StockCharts TV. You can also catch it on my Vimeo channel or on the StockCharts.com YouTube Channel.
Good trading,
Greg Schnell, CMT, MFTA
Senior Technical Analyst, StockCharts.com
Book: Stock Charts for Dummies
Twitter: Follow @Schnellinvestor