Investors in growth stocks had another troublesome week. The bifurcation continued as the NASDAQ 100 $NDX breadth data had a tough week while the $SPX breadth improved. Three stocks of interest showed up on the most active list for the $SPX to highlight the trend.
Equifax had a data breach last year in September. While it has rallied well off the lows, this week it started to push above the resistance that has been in place since January. With the SCTR moving above 80 and the MACD turning up while staying above zero, this looks like a good momentum move. Equifax generates lots of cash. No comment on the security of the data held by the company. That might still be a risk to shareholders.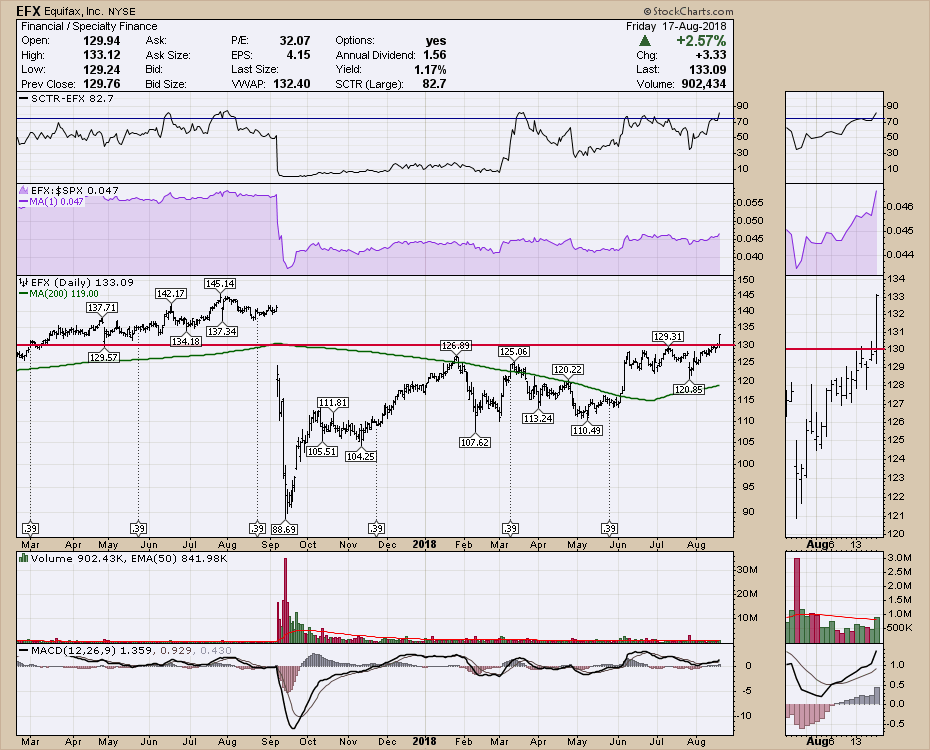 ---
Walmart soared on earnings this week. The company has huge cash flow with massive revenues. While the gap on earnings was massive, perhaps their online strategy is starting to take root in the Amazon forest.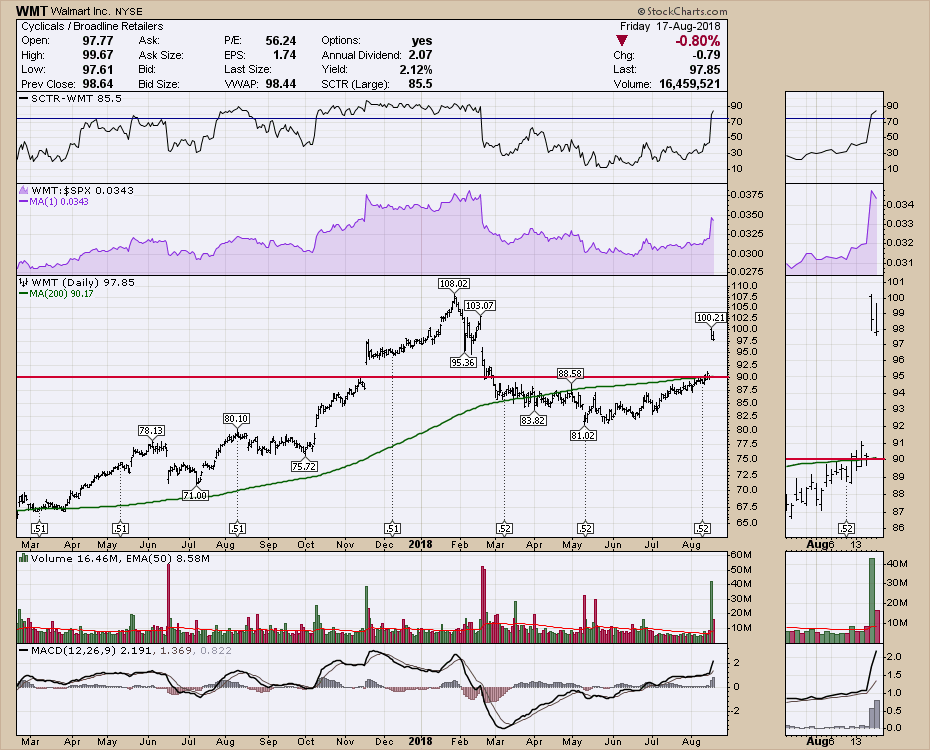 Kroger broke out to new highs this week. The relative strength also made new 52 week highs and the SCTR is nice and high.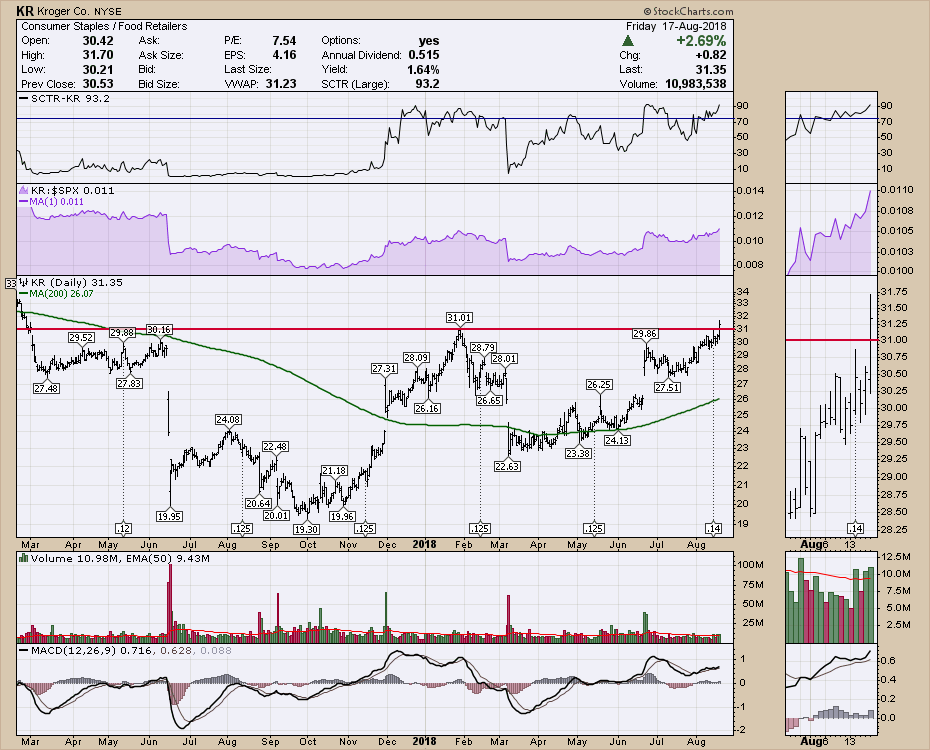 While these are defensive names, the broader indexes held up very well this week. The $INDU and $SPX had nice candles to end the week. The $RUT and $NDX continue to test the highs.
Good trading,
Greg Schnell, CMT, MFTA