The IPO frenzy has been well-documented this year, with CrowdStrike, Beyond Meat, Slack, Pinterest, Uber and Lyft all garnering media attention. One thing that can happen with IPOs is a sudden surge in either direction. However, for chartists, with no chart history, these IPO's are hard to buy. What works better for me is when the stock pauses and builds a base.
Two stocks line up nicely this week for that concept.
First of all, UBER does not make any money, so until the stock forms a price range to trade around, we have no relative value of what investors are willing to pay. By waiting for the hype to die down, we can get a better idea of price. I like the chart of UBER; I will show it here on a 60 minute chart.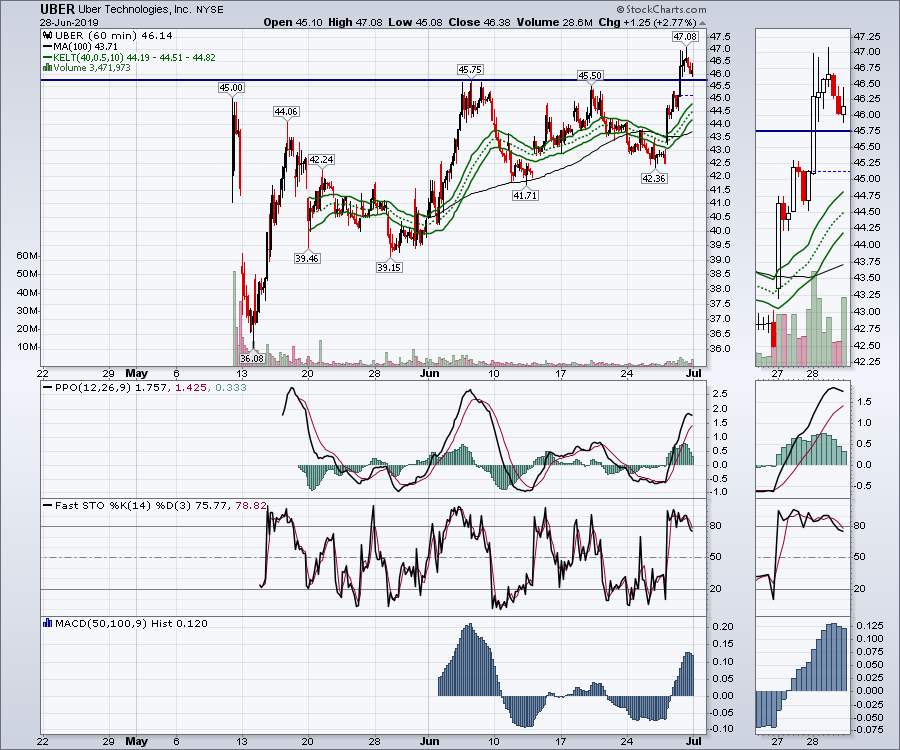 Uber has pushed to a new high, which means anyone who bought the stock is in a profitable position. The little pullback on Friday gives us an opportunity to buy it near the breakout level and control risk. The institutional investors like to jump on these breakouts and push them back down, forcing swing traders out with a loss, but it looks like any pullback in here would give the trader the opportunity to control downside risk while looking for a move higher. I have put a narrow Keltner channel on the chart; perhaps a pullback into that range would be helpful for an entry. All the momentum indicators are at near-term extremes, so watch these for a pullback to gain a nicer entry.
LYFT is also setting up a base and is now riding along the Keltner channel, which can be used as support. There was a late Friday pullback, but, now that the base is built, we might have trouble getting an entry near the breakout level at $63. I would look to find an entry around the top of the Keltner channel.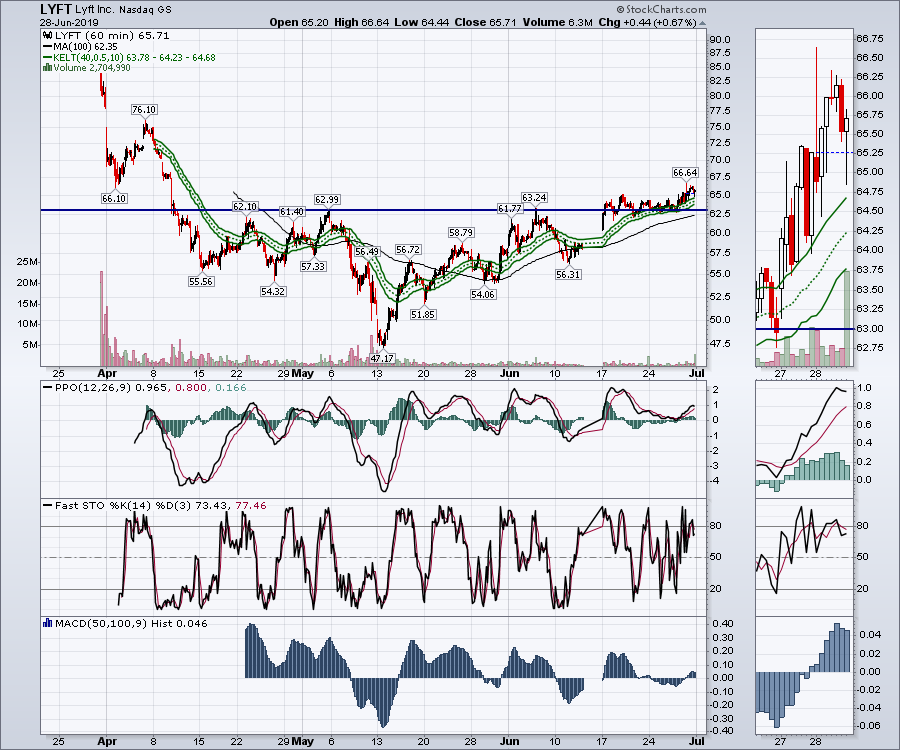 With both of these stocks setting up, this can be a nice pairing as they enter the second half. Remember to keep stops in place, as we have all the backdrops for a volatile summer given the declining economic data, but a flexible Fed trying to ease the dips should have us working. The earnings season of July gets underway in a few weeks to add more swings.
I focused on some long-term quarterly charts in a fast moving Market Buzz on Friday. Click this link to see.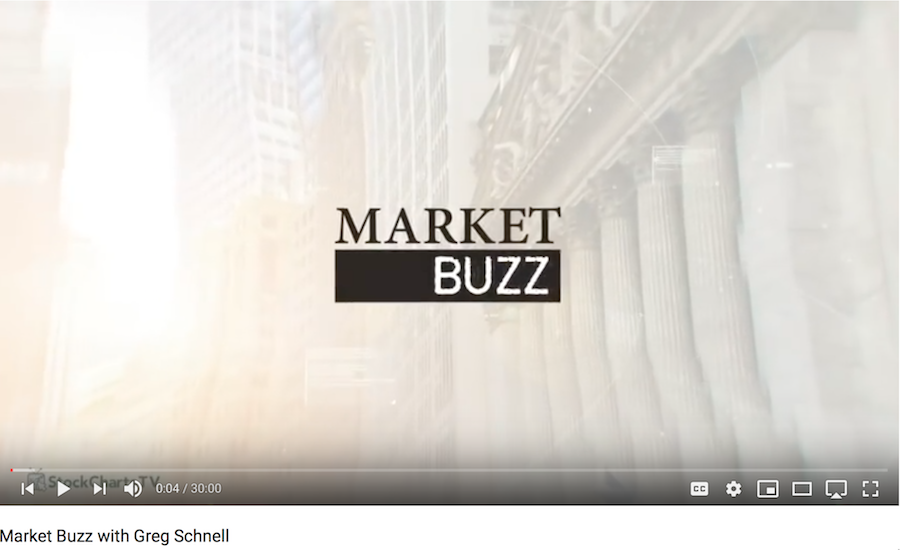 With the second half setting up, it should be an eventful trading environment. If you would like to follow along on other trade ideas through the second half, feel free to follow me at my blogs or Twitter feed links below.
Good trading,
Greg Schnell, CMT, MFTA
Senior Technical Analyst, StockCharts.com
Author, Stock Charts For Dummies
---
Want to stay on top of the market's latest intermarket signals?
– Follow @SchnellInvestor on Twitter
– Connect with Greg on LinkedIn
– Subscribe to The Canadian Technician