For most investors, it's been a tough month as headline induced volatility brought the Indexes to their worse August returns since 2015.
While a sense of doom and gloom has dominated the popular financial news, select investors that have looked beyond the headlines have seen dramatic gains for the month.
In fact, over a thousand non-defensive stocks that are priced above $10 saw gains over the past 4 weeks while the S&P 500 was down 1.8%.
And of those, 250 were up over 10%. I'm not telling you this so you can lament not being in any of these stocks but rather, I'd like to share some of the common traits among these winners.
And the good news about uncovering these traits is that the techniques that are working remarkably well in this choppy market are the same ones that have been helping sharp investors get above average returns for decades.
Below is an example of just a few of the bigger winners over the past month...
· Roku Inc. (ROKU) up 46% for the month of August
· Carvana Co (CVNA) up 28% on big volume
· Pagseguro Digital (PAGS) rallied 15% while hitting new highs
Each of these stocks recently posted strong earnings reports that were above estimates!
From my many years of working with top portfolio managers while working at William O'Neil & Co., my work at MEM Investment Research now includes the proven fact that strong earnings are the primary driver of any stock's big advance. This is especially true when they report above their estimates.
Currently, second quarter earnings season is essentially over and 76% of companies in the S&P 500 reported above estimates. This means the news is out and with the right tools, you can cherry pick stocks poised to outperform the markets.
And even better news, you can expect even higher returns once the markets return to a strong bull market phase.
Below I've highlighted some of the other characteristics in winning stocks that rally after reporting earnings. This example is West Pharma (WST) and it's one of the names from the top performing MEM Edge Report.
DAILY CHART OF WEST PHARMACEUTICAL (WST)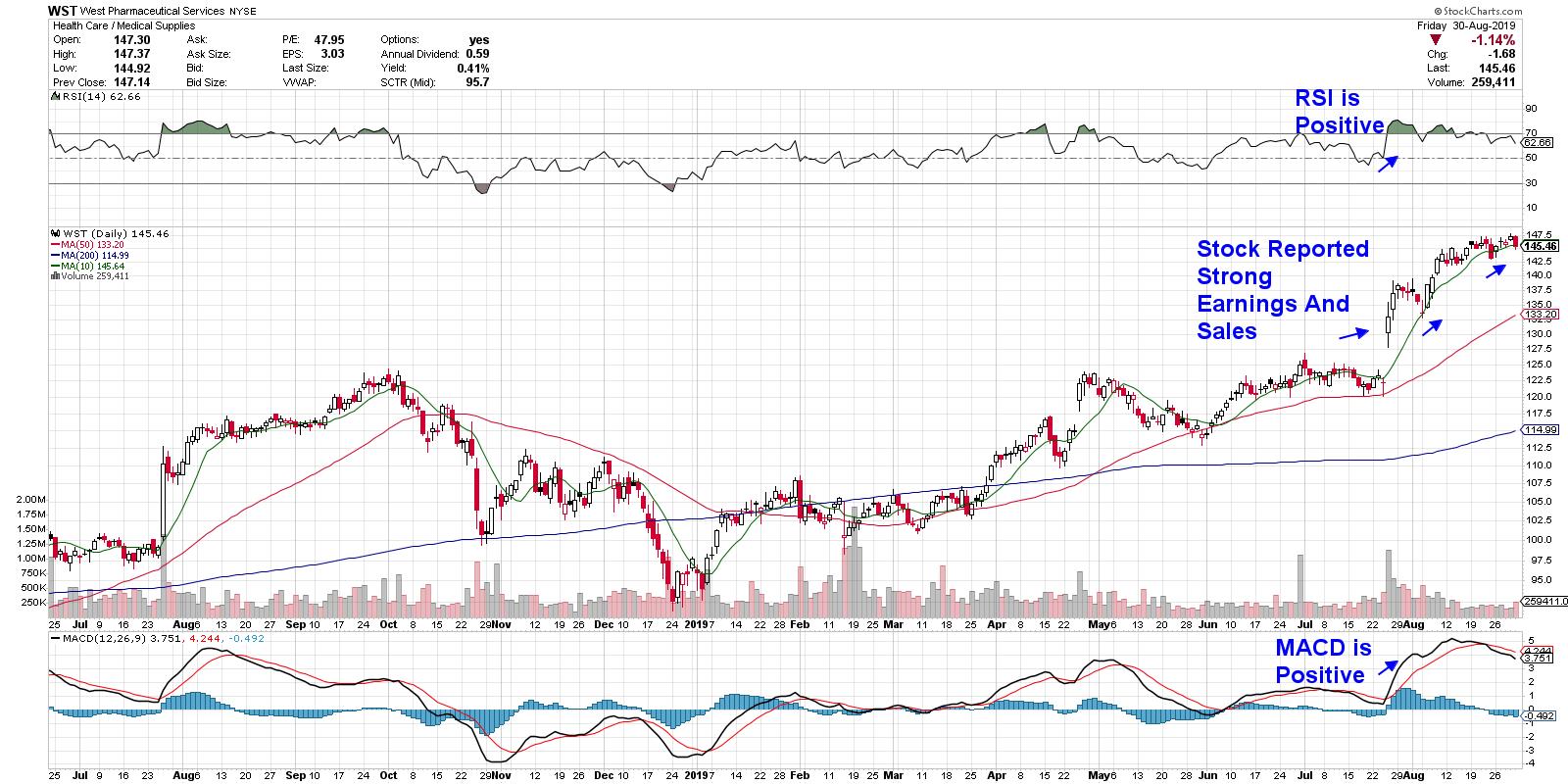 In addition to monitoring individual stocks, you'll want to pay close attention to the markets before investing in these outperformers or any type of stock. Below is a daily chart of the S&P 500 and using technical indicators, I've highlighted key signals to pay attention to. As you'll see, 2 separate indicators are flashing positively at the same time.
DAILY CHART OF S&P 500 INDEX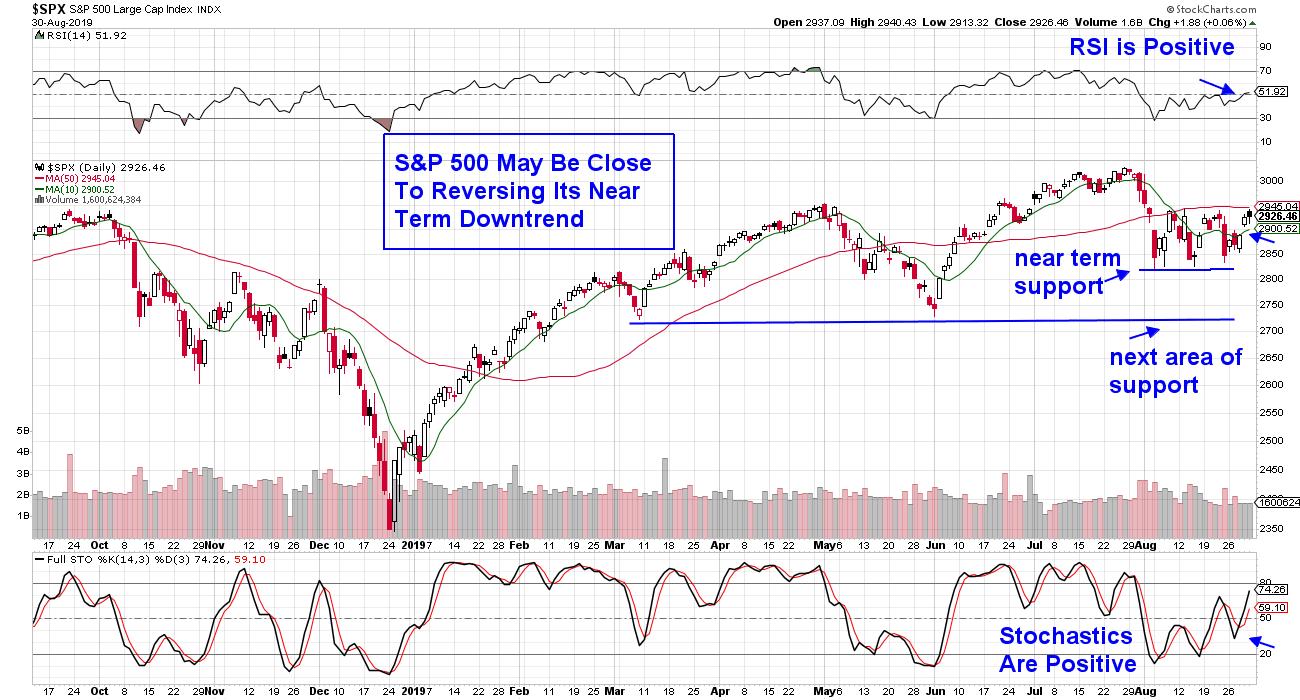 The first and most critical event that needs to take place is for the S&P 500 Index to trade above its key 50 day moving average.
Other signals include the Relative Strength Indicator (RSI) which is in positive territory. For those who are not familiar with this indicator, you can access the links below for more information.
The third indication is shown below the price chart and it is showing the stochastics in a positive position as well. (again, the link below will provide a definition of this indicator).
So now we have 3 powerful technical indicators providing guidance and flashing mixed signals. Entering the markets that are not in a confirmed uptrend can be risky however those stocks that have been outpacing the broader markets over the last month are setting up to be the leaders once the market pressures are lifted. This is another common trait of big winners.
Regards,
MaryEllen Mcgonagle
P.S. If you'd like to learn the specifics of how to uncover and then successfully trade big, winning stocks, I'd like to let you know that on Thursday, September 5th I'll be offering my highly regarded trading course "Mastering The Art Of Spotting Winning Stocks" at 30% off (for 4 days only).
I'm only making 20 spots available, and once they're gone, the course will be closing. You can get on the wait list below and by doing this, you'll receive my next article tomorrow that will outline more characteristics of stocks that outpace the markets as well as more details about the course.
GET ON THE WAIT LIST HERE TO GET MORE INFORMATION
**Relative Strength Indicator (RSI) Information