The Russell 2000 Index bullishly broke back above its key simple moving averages over a week ago and, as you can see in the chart below, this Index has been able to remain above this key area of support. And while it's not the first time this year that these smaller-cap stocks have tried to turn positive, Friday's breakout of a tight-range flat base is certainly encouraging.
DAILY CHART OF RUSSELL 2000 SMALL CAP INDEX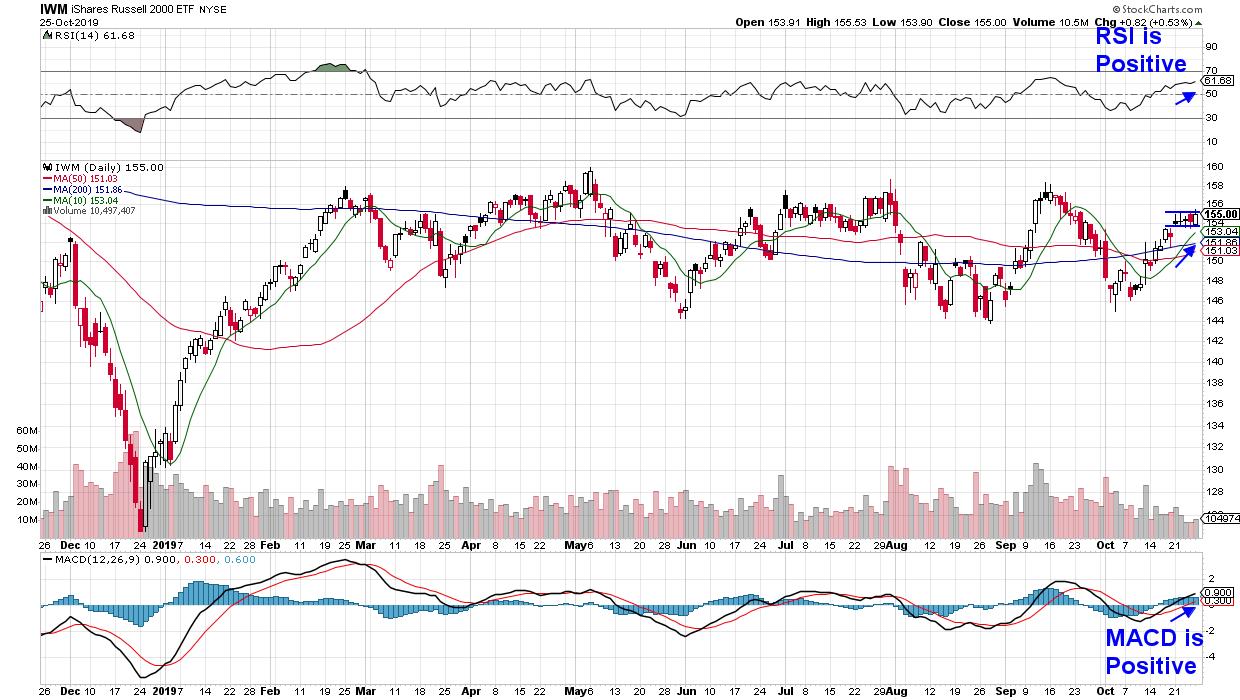 Technology stocks had a breakout as well, after last week's rally pushed this sector out of a 3-month base. This puts the Tech sector in a leadership role after hitting a new high in price. A careful review of the biggest movers within Tech shows that many Smaller Cap names had sharp advances and now have charts that point to more possible upside. Below are three interesting Tech names with solid growth prospects for your review.
DAILY CHART OF TECHTARGET (TTGT)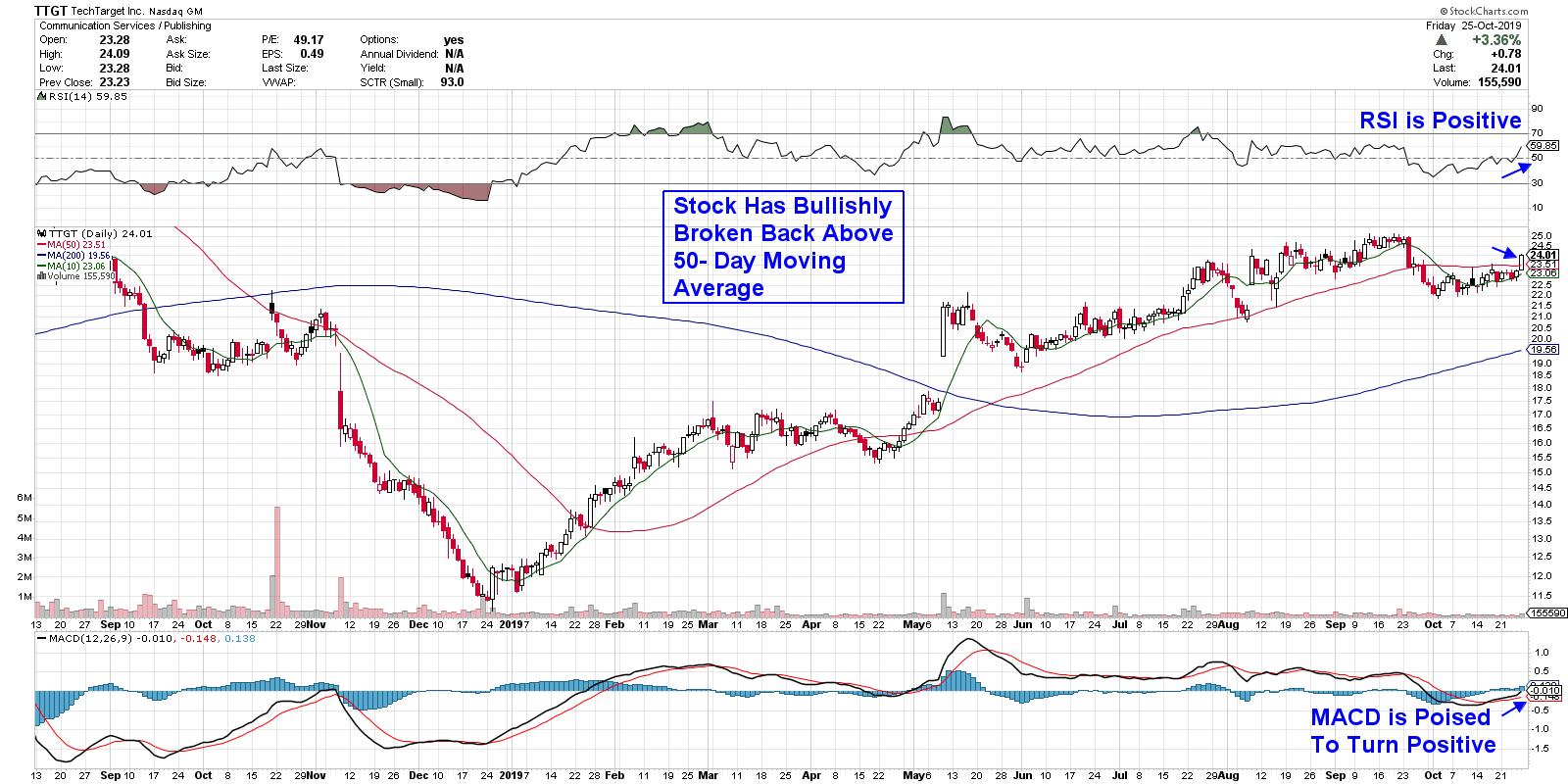 The first company is TechTarget, Inc. (TTGT), which provides marketing and sales services for enterprise technology companies in the IT sector, including storage, security and networking. While there's been concern over demand for these products from larger corporations, TTGT's mid-sized marketplace is continuing to see growth.
The company has surpassed earnings estimates for the past several quarters and is due to report Q3 earnings early next month. This week, TTGT broke back above its key 50-day moving average following a pullback that began with September's drop in the markets. The move came as analysts are raising estimates for both this year and next, which is a bullish sign going into their early November report.
DAILY CHART OF GOGO INC. (GOGO)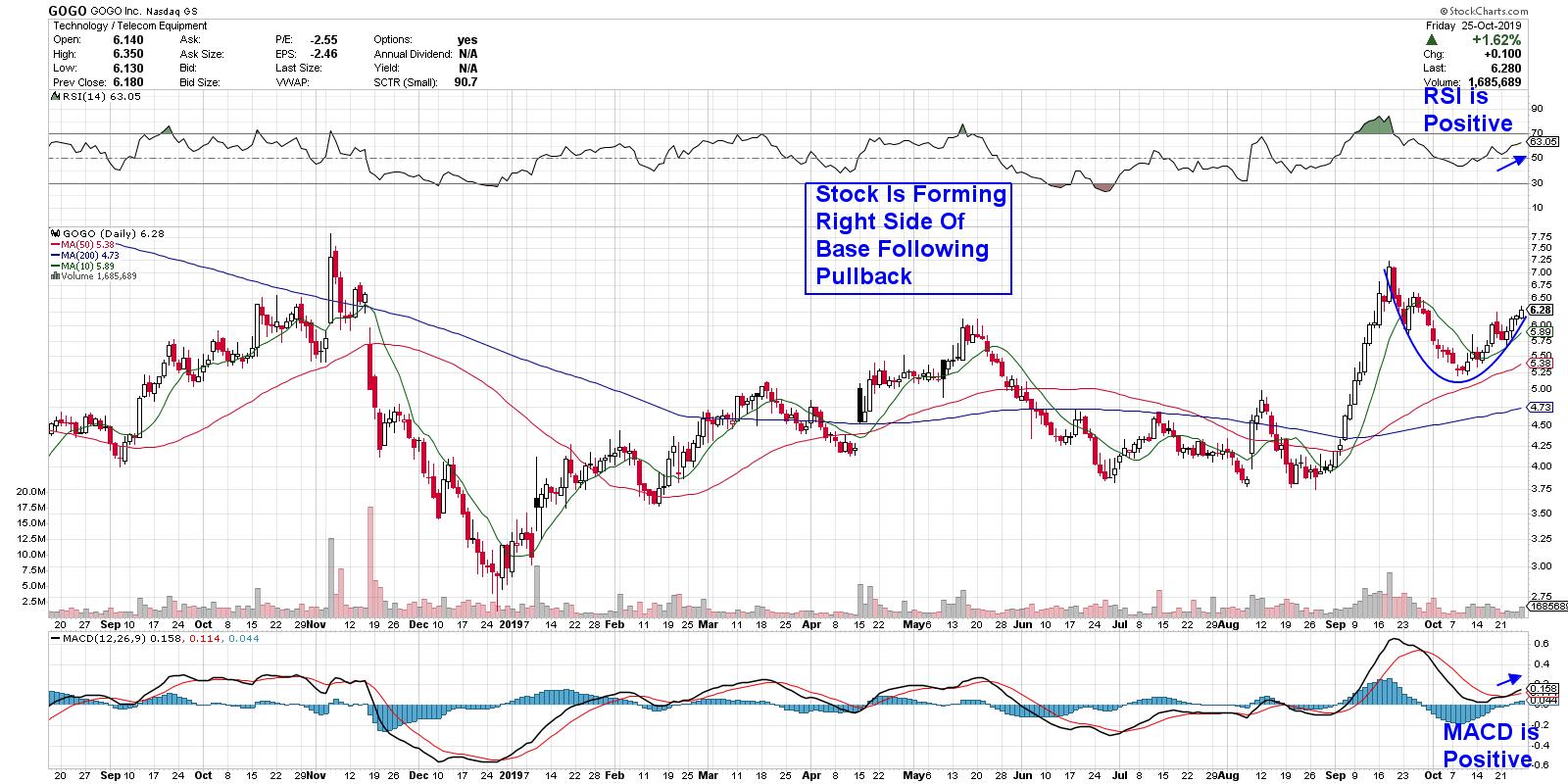 The second stock is Gogo Inc. (GOGO) which provides inflight broadband and connectivity as well as wireless entertainment services to the aviation industry. The company is the global leader in its field and, in addition to upgrading their capabilities with aircraft satellites and a proposed 5G rollout, they've just expanded their reach into the Chinese market.
The stock posted terrific returns in September following a delayed response to strong earnings reported in August as well, as a positive response to partnership announcements that will increase usage of their subscription-based services on flights.
While the September pullback was a bit more than the broader market's selloff, the stock is now forming the right side of a base, with buyers picking up discounted shares as analysts raise estimates.
DAILY CHART OF EXPO INC. (EXPO)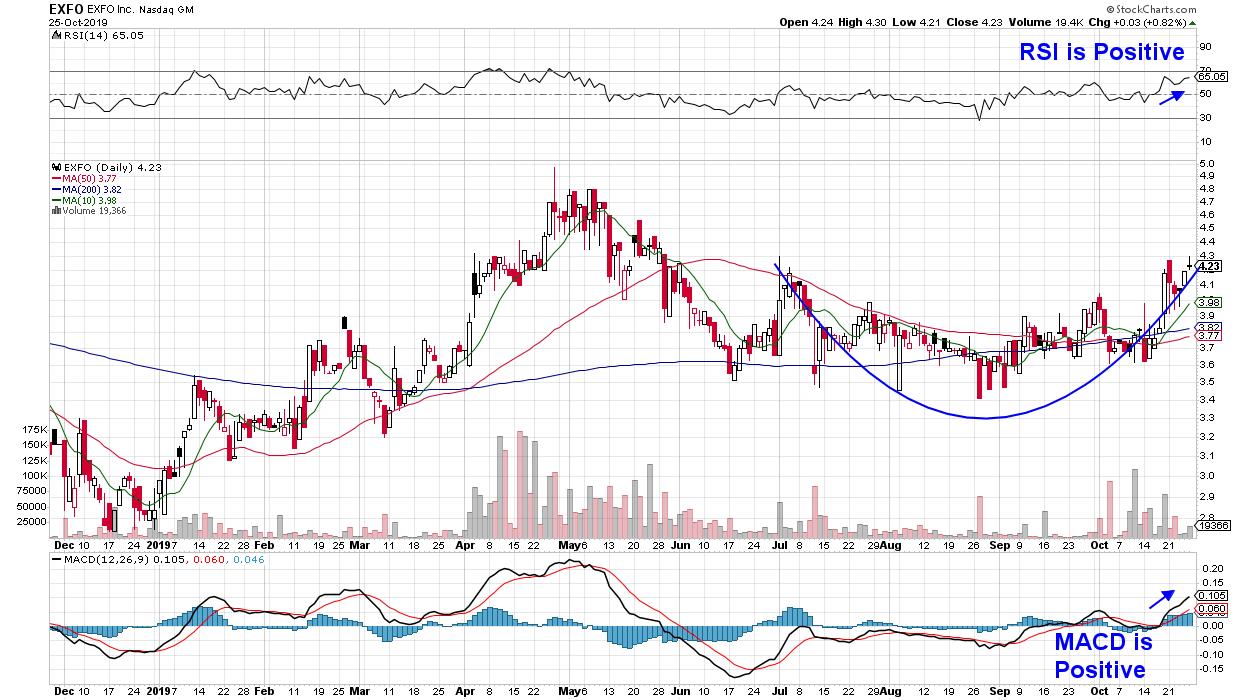 Next up is a global provider of telecommunication's testing systems based in Canada. EXFO Inc. (EXFO) offers what they call a "highly differentiated" offering for fiber, 5G mobility and virtualization. After completing a restructuring program, management feels they're now ready to generate long-term growth.
I'm not a real fan of stocks that have a price below $5.00. However, after working closely with a hedge fund that's boosted gains with a careful selection of these lower-priced stocks, I can see that tight stops - and an understanding that the price swings will be higher than average - can go a long way.
As you can see in the chart, the stock is poised to break out of a 4-month base at $4.30 and, should EFXO advance further, the next breakout level is $4.97. Currently, the stock is extended given its recent rally and can be bought on a pullback to its 10-day simple moving average.
While each of these highlighted stocks is attractive, it's important to note that Smaller Cap stocks tend to be more volatile than their Larger Cap counterparts which makes them a riskier asset class. That said, the returns can far outpace the broader markets as long as their uptrends remain in place and their prospects bright.
Over the next week, I'm very excited to announce that fellow StockCharts.com commentator Arthur Hill and I will be unveiling our new stock-picking service, where we'll announce 2 new highly-curated stock picks each week. If you'd like to get on the waiting list for more information, please use this link here.
Additionally, for those who'd like to trial my highly-regarded MEM Edge Report newsletter, which provides sector strategy insights as well as sentiment updates on individual stocks, please use this link here so you can access a 4-week trial at a nominal rate.
Warmly,
Mary Ellen McGonagle