As of this article's writing, I have just passed the two-month mark after joining StockCharts.com as Chief Market Strategist. Let me tell you, it's been an absolute pleasure getting to know all of the developers that are building and maintaining the powerful set of features that StockCharts users enjoy.
Selfishly, I'm also thankful that I've gotten to spend way more of my time upgrading my own use of the platform. As investors, we tend to get stuck in our ways; once we design a routine that works, we tend to stick with it. I'm so thankful that the move to Seattle provided a natural opportunity to take a step back and see how I could be getting more out of the platform.
I have always been impressed by Greg Schnell's mastery of the ChartList feature. When he spoke at the TSAA annual conference in San Francisco, he ripped around sectors and industries in a way that made a ton of sense to me. Inspired by Greg's presentation, I returned to Redmond ready to update my ChartLists to allow me to systematically review my most important charts.
Here are three tips I learned from elevating my use of the ChartList feature:
1) Organize your ChartLists effectively.
Arthur Hill first suggested that I start all ChartList titles with a number. Fantastic advice. Ordering your lists comes down to your numbering system and, if you do it right, it becomes very easy to insert lists anywhere you want down the road.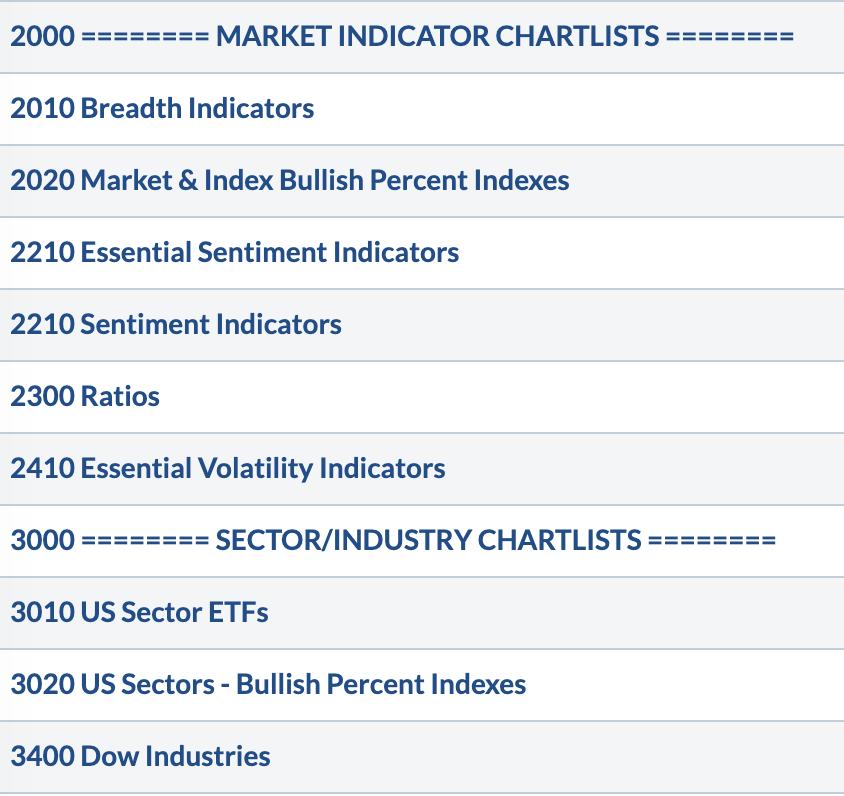 The really important lists start with a symbol like "!!!", which elevates them to the very top of your list. I'm often saving charts to the Mindful Investor LIVE ChartList, so it has a place of honor at the top.
2) Set a regular time to review key ChartLists.
I have a set of charts that I like to review first thing in the morning. I also have a second set of charts that I review every afternoon while preparing for The Final Bar on StockCharts TV. Finally, I have a third set of charts that I review every week, in particular the entire S&P 500 index members grouped by sector.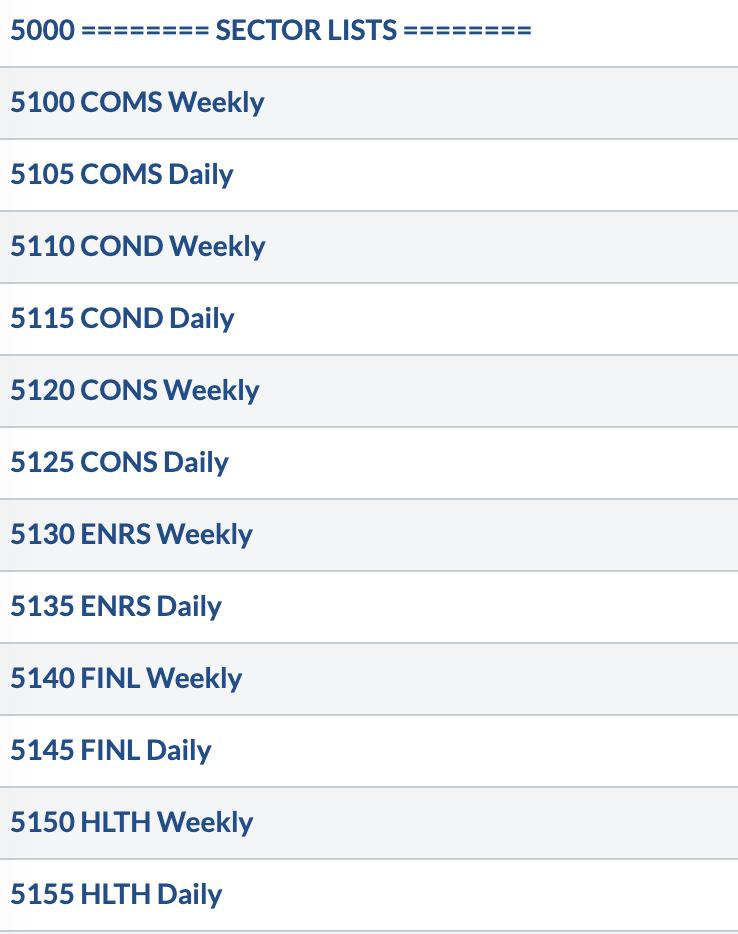 Setting up your lists is the easy part. Creating a routine of systematically reviewing those charts - and sticking to it over time - is the real tricky part.
3) Use ChartLists as a workbook.
I always coach beginner technical analysts to treat your charts not as a painting, but as a workbook. Keeping a list of ideas on paper on an Excel spreadsheet is straightforward, but it's one step removed from your decision-making process.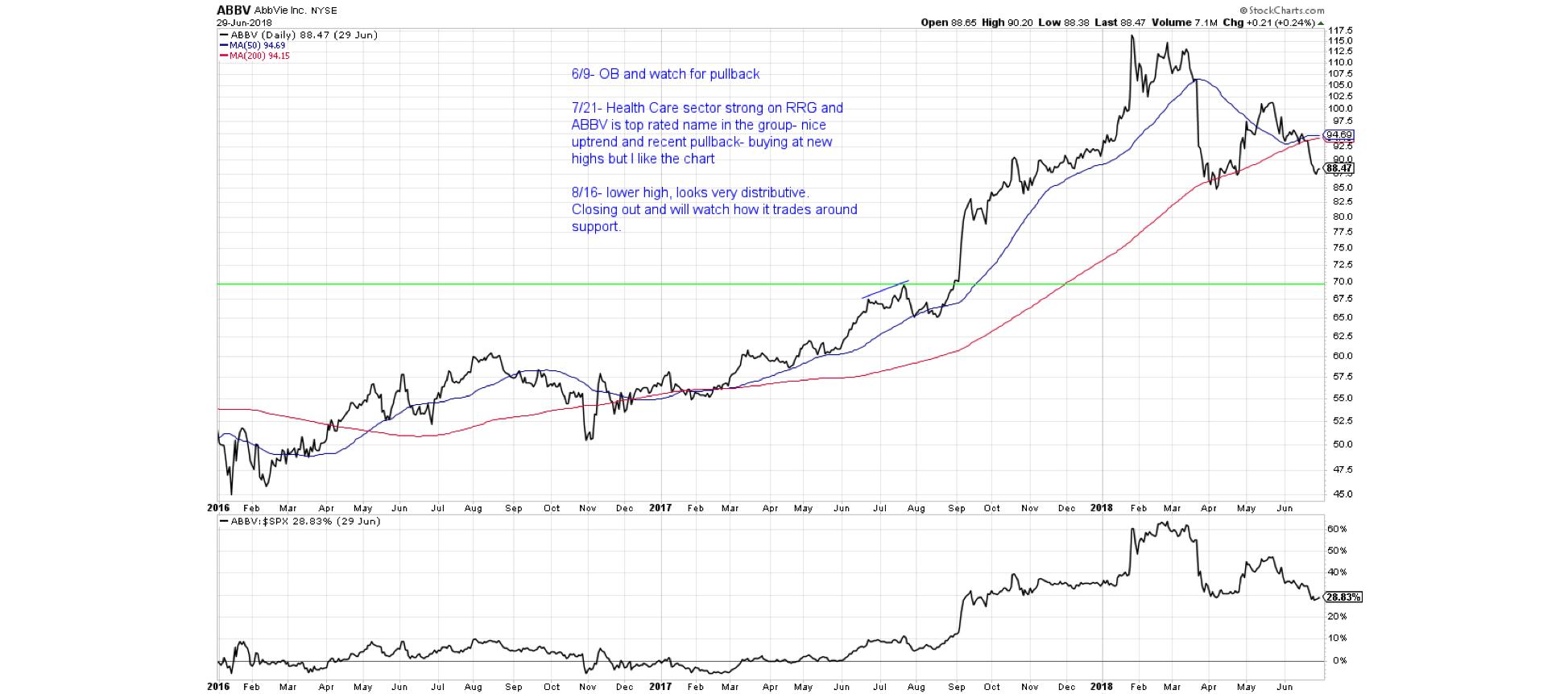 I like to keep notes directly on my charts so I know what I was thinking on a certain date based on a certain chart configuration. Then, when I go back as part of my regular review process, I can understand what motivated a decision on a certain chart at a certain point in time.
ChartLists are one of my favorite parts of the StockCharts platform because they allow me to design a system of charts that aligns with my investment process. The easier and more accessible you make these lists, the more likely you are to stick to a good routine of charting to fuel good investment decisions.
RR#6,
Dave
---
David Keller, CMT
Chief Market Strategist
StockCharts.com
---
David Keller, CMT is Chief Market Strategist at StockCharts.com, where he helps investors minimize behavioral biases through technical analysis. He is also President and Chief Strategist at Sierra Alpha Research LLC, a boutique investment research firm focused on managing risk through market awareness. He is a Past President of the Chartered Market Technician (CMT) Association and most recently served as a Subject Matter Expert for Behavioral Finance. David was formerly a Managing Director of Research at Fidelity Investments in Boston as well as a technical analysis specialist for Bloomberg in New York. You can follow his thinking at MarketMisbehavior.com, where he explores the relationship between behavioral psychology and the financial markets.
Disclaimer: This blog is for educational purposes only and should not be construed as financial advice. The ideas and strategies should never be used without first assessing your own personal and financial situation or without consulting a financial professional.
The author does not have a position in mentioned securities at the time of publication. Any opinions expressed herein are solely those of the author and do not in any way represent the views or opinions of any other person or entity.