With the tensions between the USA and China this week, there was a definite surge in the charts related to the negotiations earlier in the week. One of the industry groups that made a big move earlier was gambling, but the big names faded or were flat on Friday. This would be something to monitor.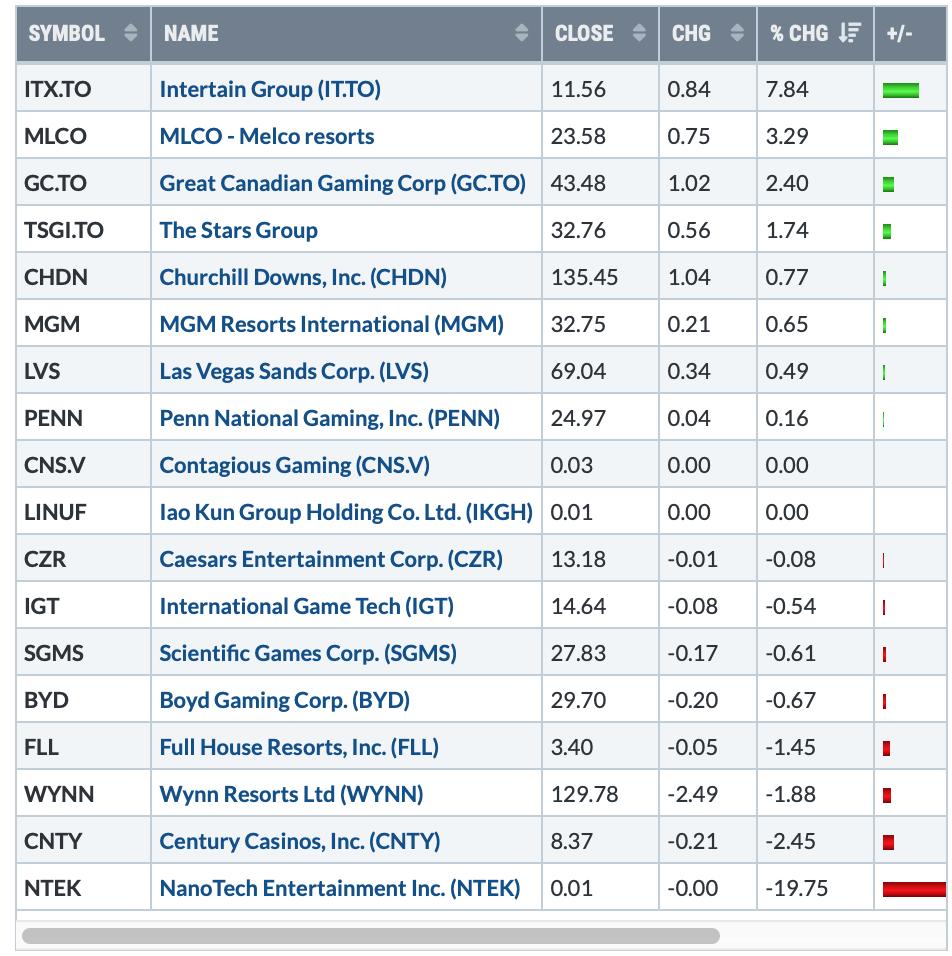 Intraday returns on Friday
One of the other areas I have been watching has been the industrial metals. Copper has been on a big run the last few weeks. However, the large mining companies were largely unchanged Friday following the announcement. It could have been any random day going by the response.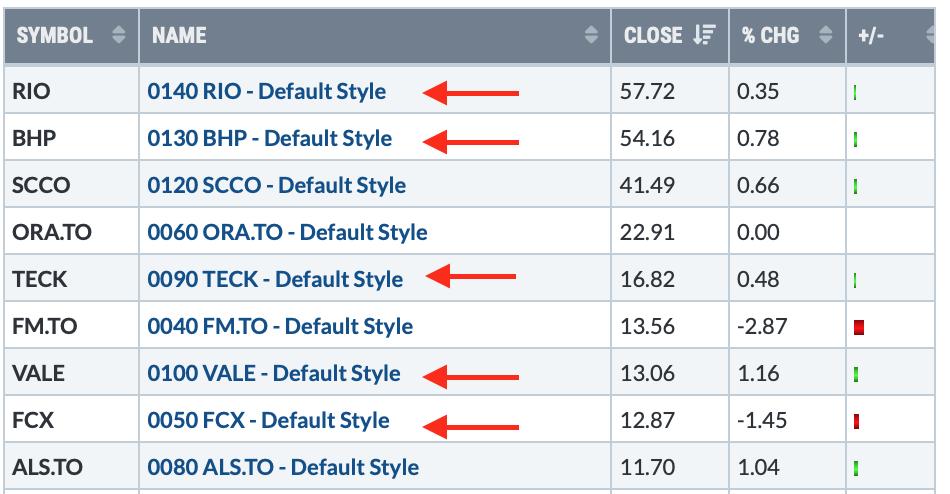 With that as a backdrop, we have to be a little cautious here that it was a "buy the rumor and sell the news" event. There was some positive price action in other areas of the market, but the China-related follow-through was pretty underwhelming based on a few areas in the market.
Coming up next week is the high-volume quadruple witching day on Friday. While it is not always a factor, after the big run we have had, we'll see if the market has more buyers investing for the Santa Claus rally.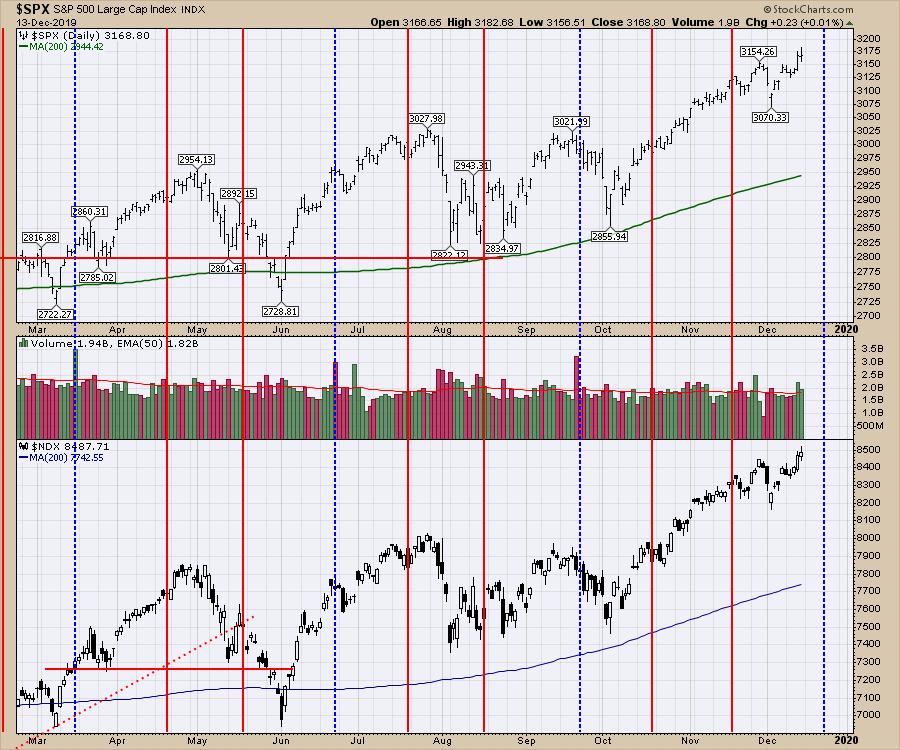 I'll be speaking at the Market Vision 20/20 conference on January 4th, 2020 with a host of other StockCharts analysts. For more information on the early bird special, follow this link: Market Vision 2020.