One of the great features of our service at EarningsBeats.com is maintaining a Strong Earnings ChartList (SECL) for our members and running scans against it daily to identify trade setups. I do a lot of research every quarter, tracking those companies that beat Wall Street consensus estimates as to both revenues and earnings per share (EPS). Companies that meet this fundamental filter (and also are liquid and technically sound) find their way onto our SECL, which is simply a very large annotated watchlist, awaiting trades to set up as prices gravitate toward support. An example of a current trade alert is Tempur-Pedic International (TPX), which pulled back to test key gap support early last week: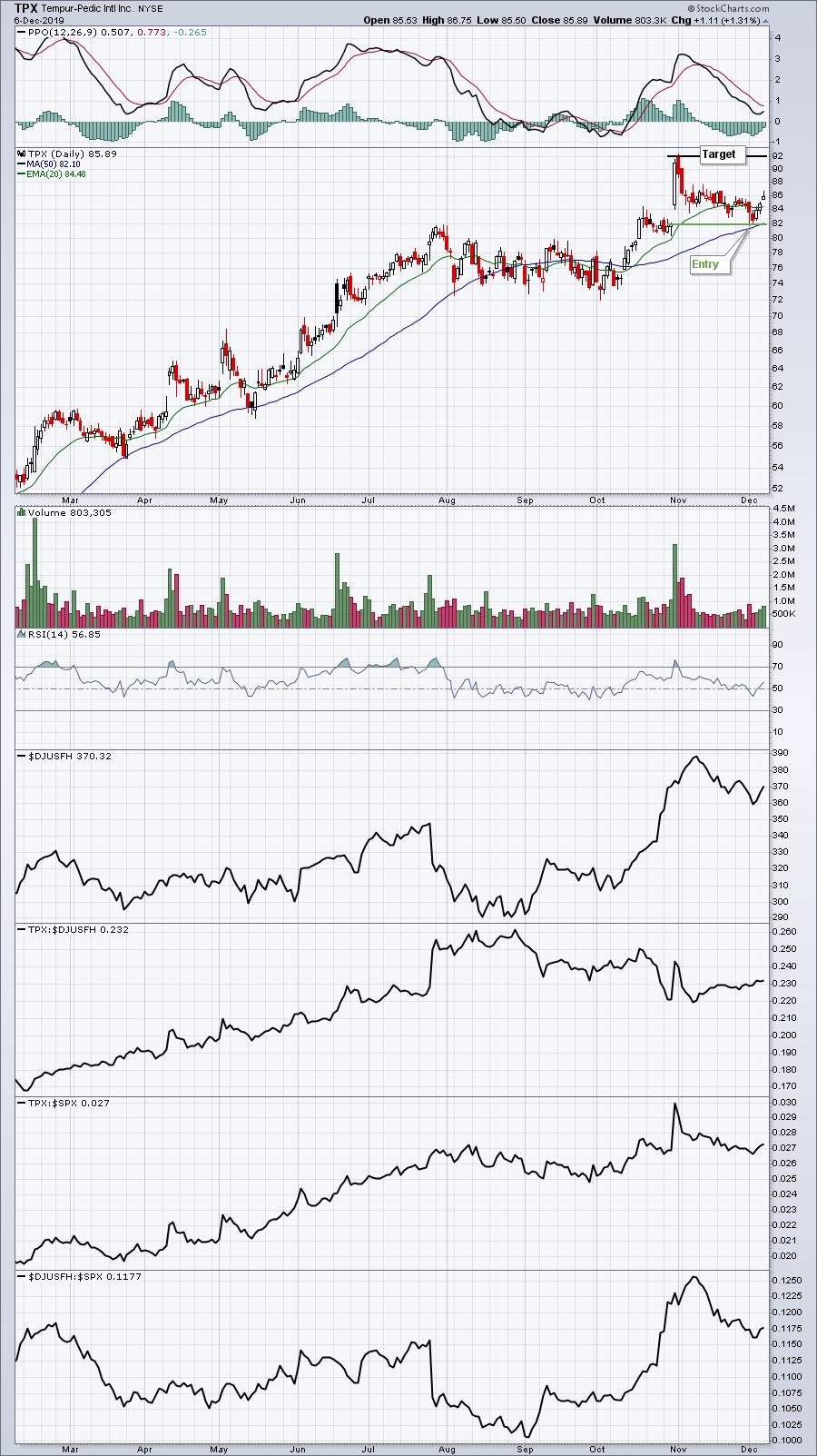 A push through 88 should set TPX up to revisit its high near 92, our price target. The idea with any trade is to minimize risk while maximizing potential returns.
I also write a Daily Market Report (DMR), where I provide several trade ideas each day. On Monday, I ran a scan of the S&P 500, searching for stocks that had SCTR scores above 80 (strong relative performers) and RSIs beneath 50 (pullback candidates). 7 of the 500 stocks were returned in the scan, including Lam Research (LRCX) and Keysight Technologies (KEYS). I pointed out that LRCX in the mid-250s would represent a 10% pullback from its high and would also be approaching key gap support in the low 250s. KEYS was similar, as I was looking for key gap support close to 100. LRCX bounced very nicely right off of the mid-250s, while KEYS finally rebounded a bit on Friday from 100. Here are the two charts:
LRCX: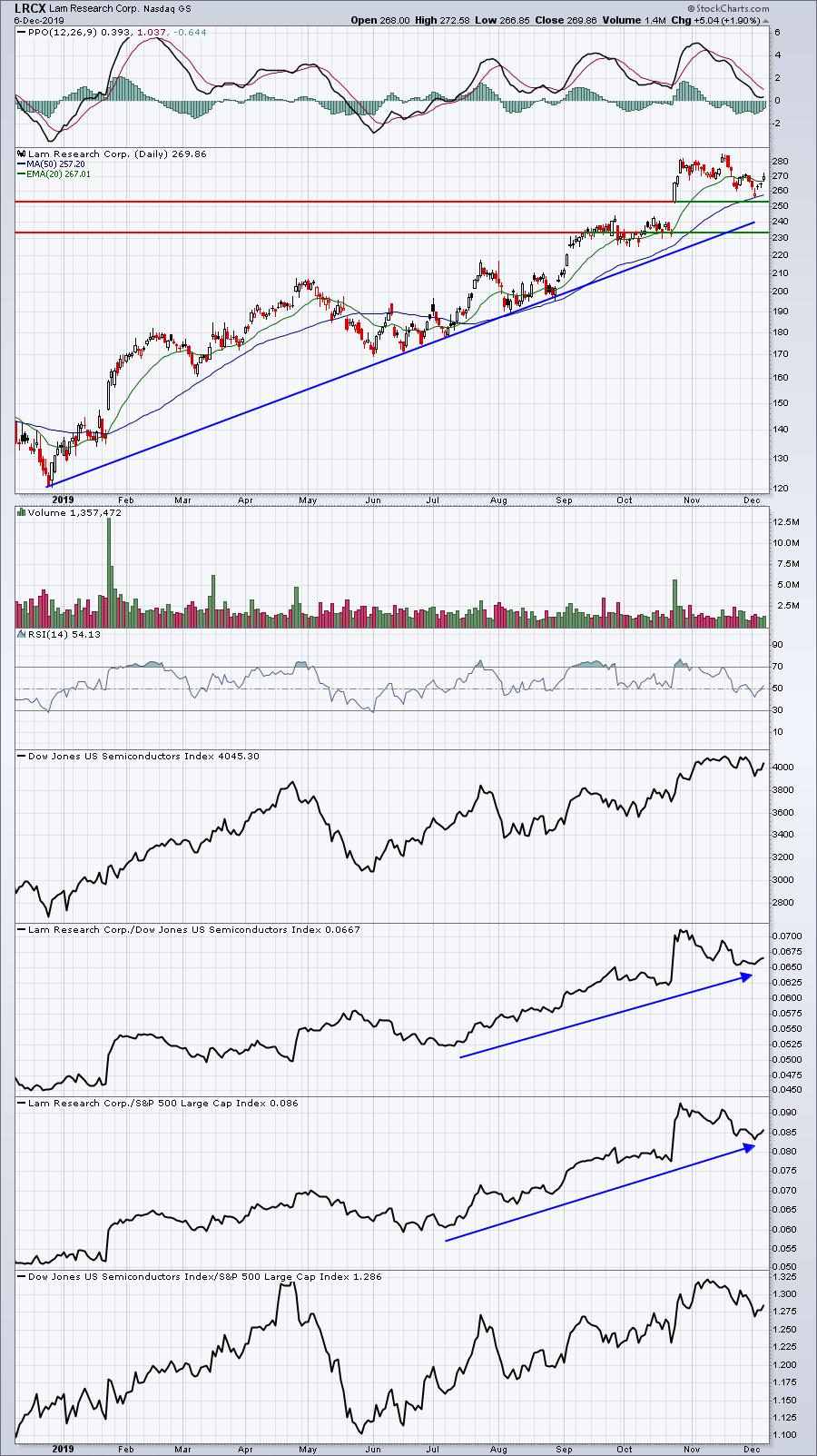 After Monday's call, LRCX hit 255 and change, though it turned on its 50-day SMA and just above gap support.
KEYS: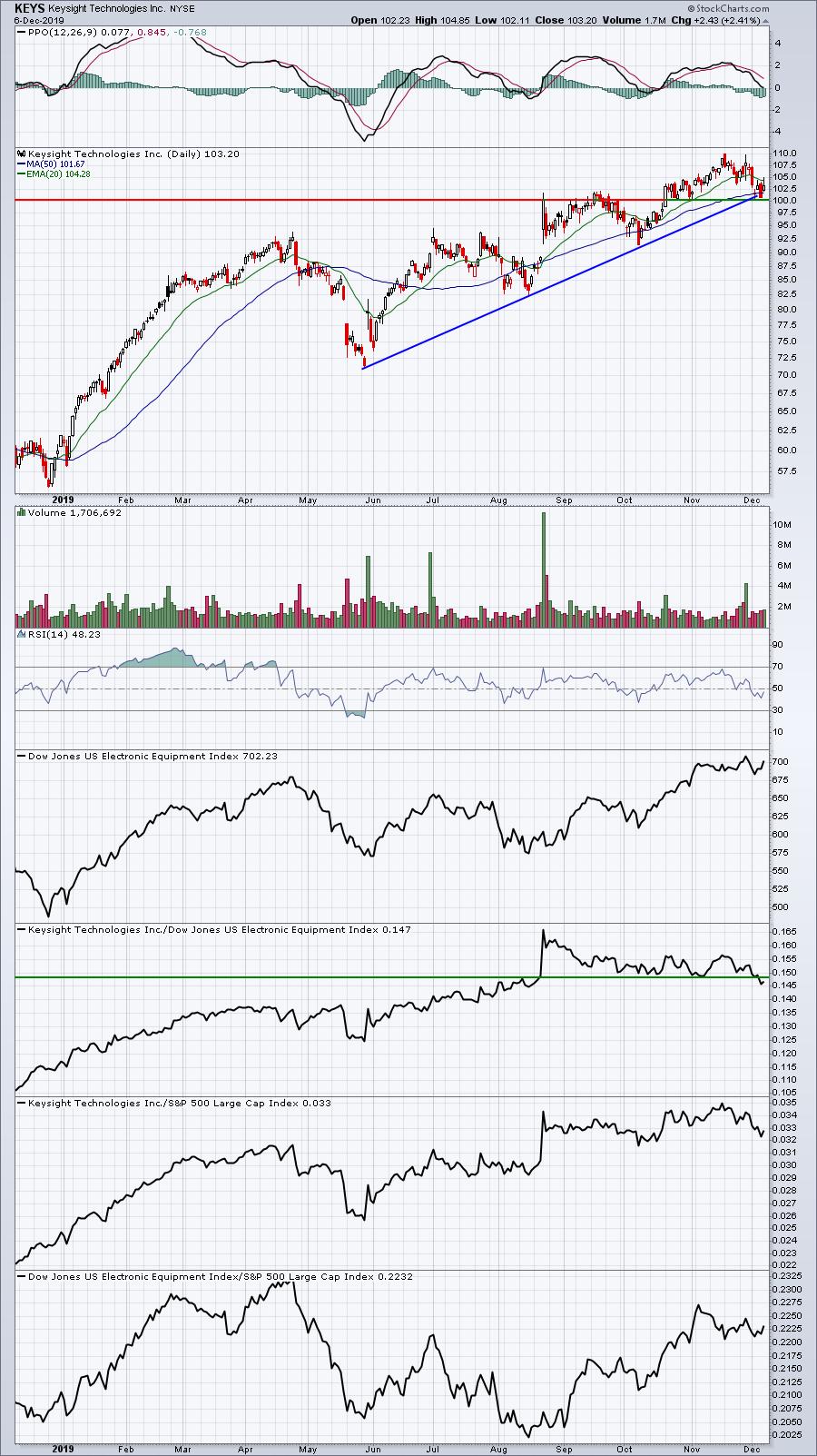 KEYS didn't quite reach 100, but it came close. Note that patience allowed an entry near 100, with a PPO back at centerline support. After its most recent rally to 110, KEYS was extended and overbought. The reward-to-risk on both of these stocks improved greatly by allowing them to fall back into an "accumulation zone."
On Monday, I'll be sending out 5 setups in my Daily Market Report similar to these two stocks. If you'd like to take out a $7 30-day trial, receive these setups and give our service a try, simply CLICK HERE!
Happy trading!
Tom