After the bludgeoning of the travel sector this year, it seems almost remarkable that these names could already be hitting new 52-week highs. It's not just one area, either - there are multiple areas related to travel that are hitting new highs. Destination names like Hilton (HLT), Marriott Vacations (VAC) and Vail Resorts (MTN) look very good.
Here is Hilton. The highs on these travel stocks were based on surges on Monday morning on the vaccine news. The price action has steadily been making higher lows, but was contained around the $95 level. What I'll be watching for here is for price to consolidate, but I do want to see volume start to pick up.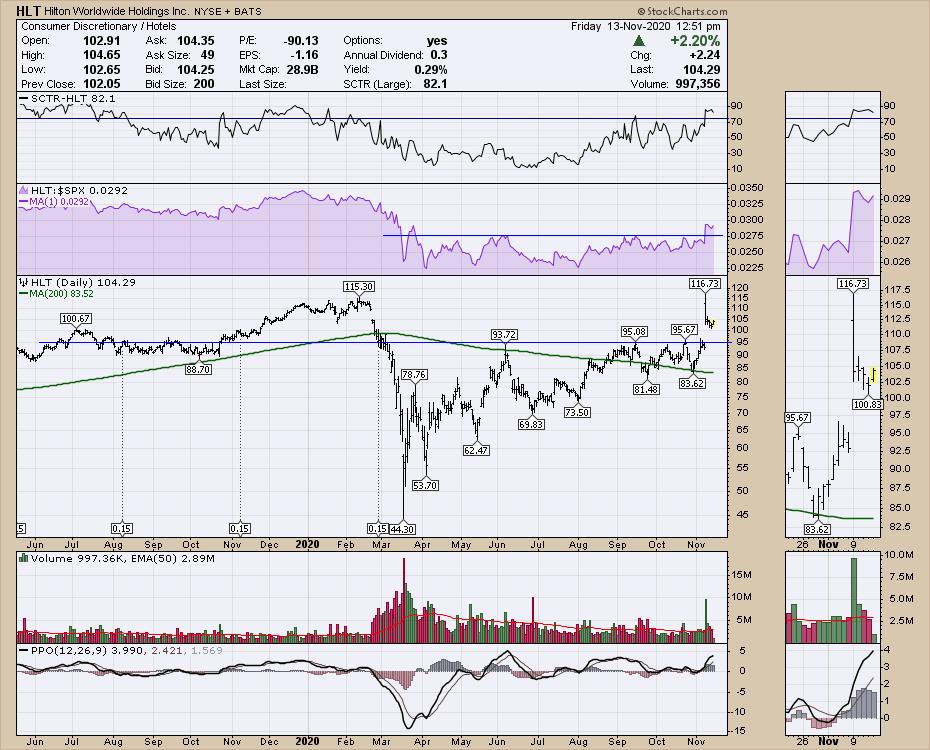 The next chart is Marriott Vacations. Hilton also has a vacations ticker, but the chart is not as strong as the Marriott chart. The chart above and VAC below look remarkably similar. VAC actually broke out before the vaccine data. If you have to hunker down as a family, perhaps going to a vacation property to do it is the theme.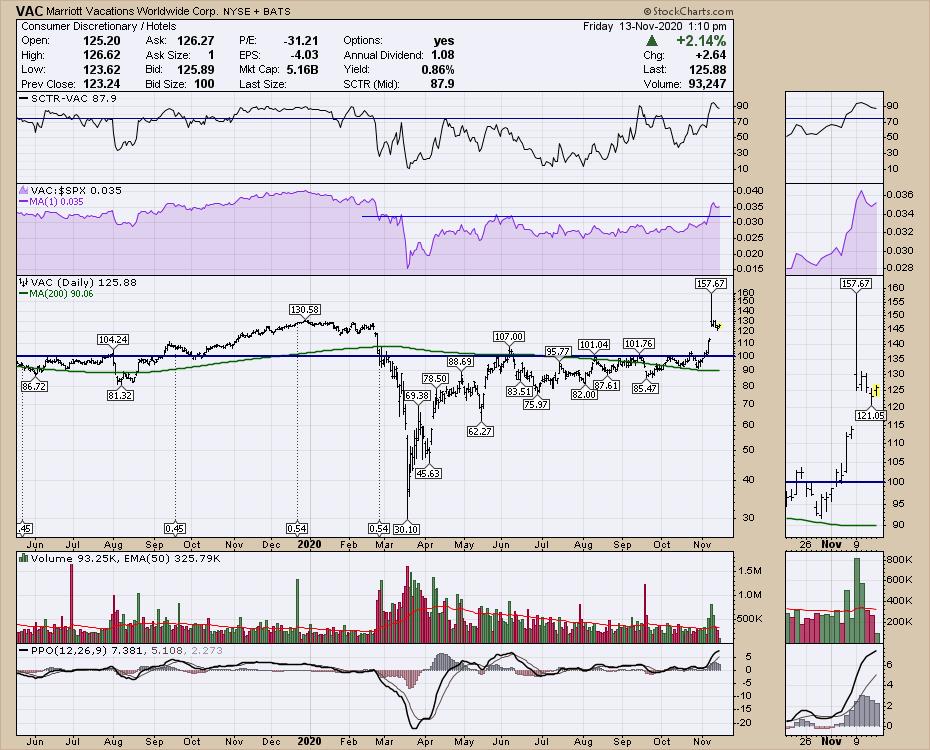 Vail Resorts broke out to new highs. Much like the world of golf, skiing is another isolated sport that people can do in this COVID world. This chart is consolidating above the prior highs. Even though price is breaking out to higher highs, the relative strength in purple has not. New highs in relative strength can attract institutional investors.
Tis the season for skiing, and Vail resorts operates a few properties. The ski resorts around Calgary, Canada in the mountains are starting to receive snow, getting ready for the season.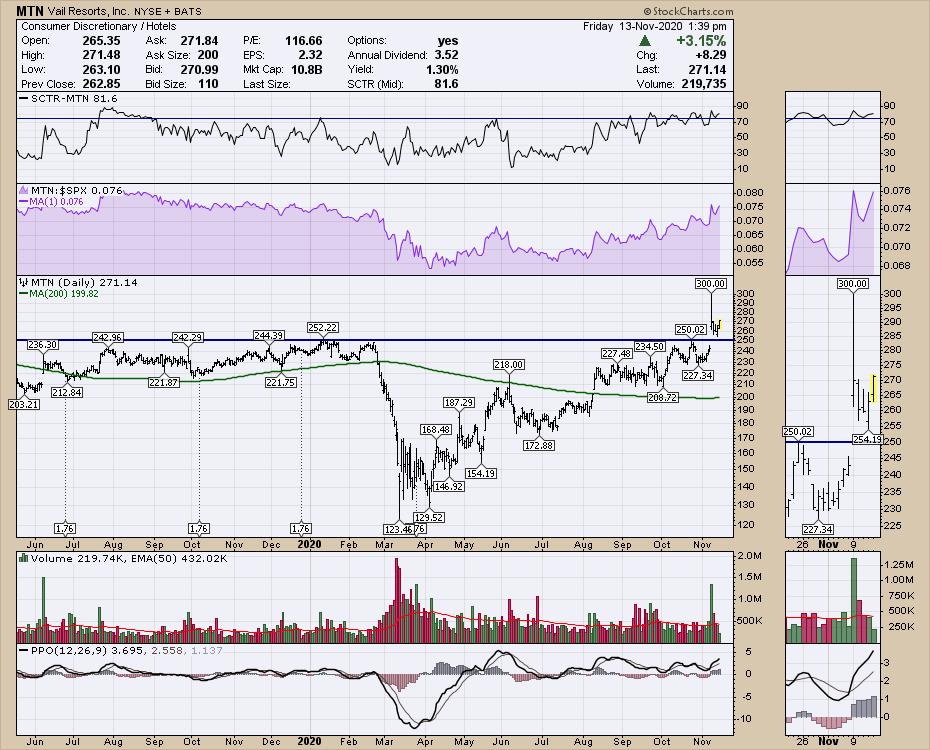 EXPE and BKNG are also setting up for the increasing travel. If the markets give us a pullback, these could be nice names for the shopping list. A lot of pent-up desire out there.
I also covered off energy stocks on the Market Buzz this week, where many of the charts broke the down trends this week.
Energy Names Break The Downtrend
Have a good weekend and stay safe!