Some online retailers are all lined up to explode higher. This is a good weekend to take a look at them before they report earnings and decide how you want to position.
Amazon (AMZN) has been consolidating sideways, and this is seasonally a nice time for this chart. The company kicks off February with a report on Feb 2.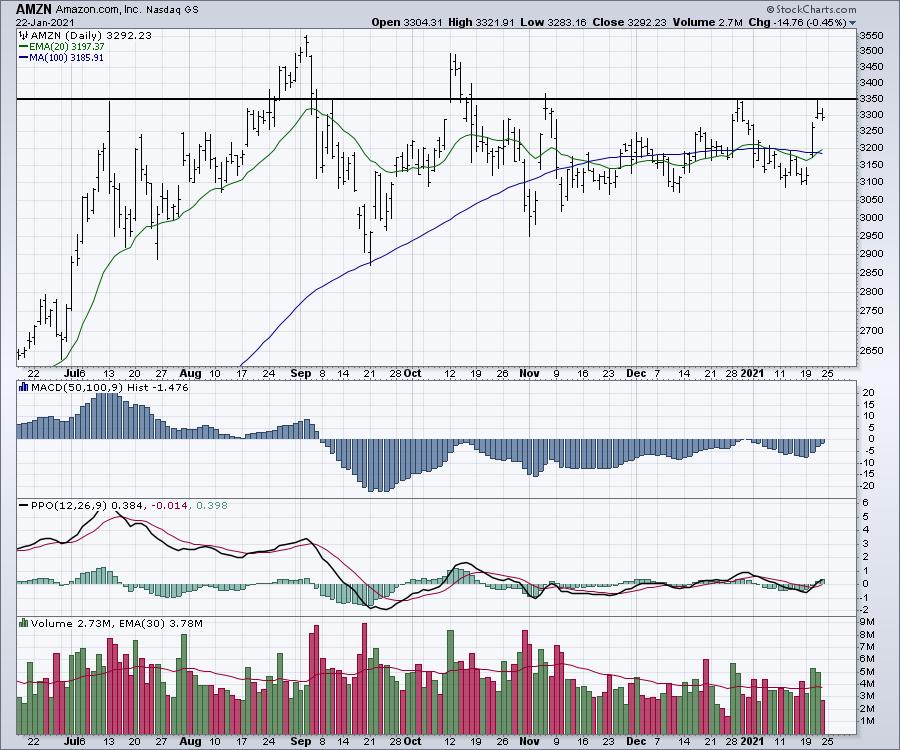 Here is Shopify (SHOP). Tilting up and to the right, it looks strong here. After the 6-month consolidation, the stock broke out above $1125 to a higher high on higher volume. Now we are seeing the volume subside as we settle in around $1200. Watch closely. My sources have the earnings on February 11th. You may wish to research that. Shopify and Walmart (WMT) recently teamed up; that's a pretty powerful pair working on the world around us.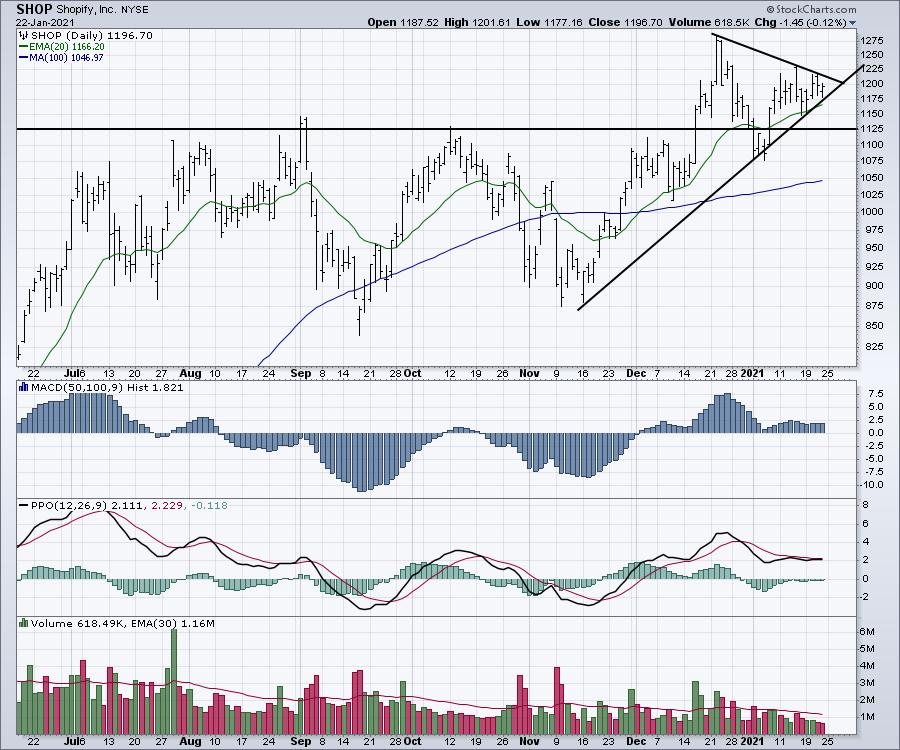 Wayfair (W) is another website I have been rolling through. Their earnings are not until February 26th, so that gives us some time. The stock recently surged up and is consolidating just under the prior highs. I was on their site just the other day. I will say their search field has room for improvement, but it was a lot better than most of the sites I went to.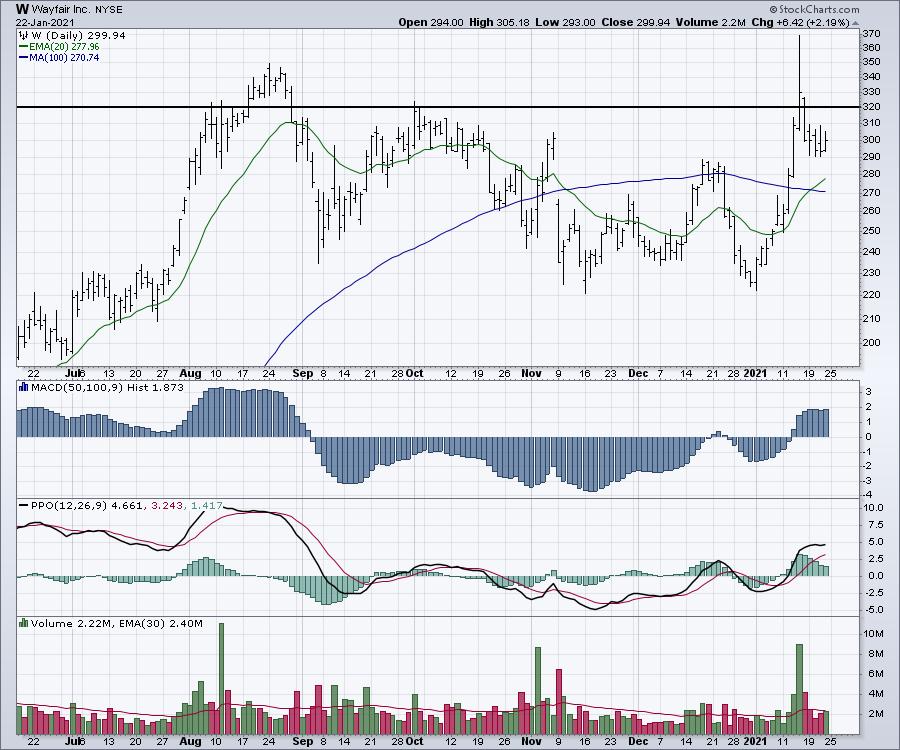 I have put ETSY on here, but it continues to be moving higher already. It continues to build little flag patterns and march even higher. Nothing wrong with that either, but the other three all look set to push away from the 6-month consolidations. They report February 24th, if my data source is correct.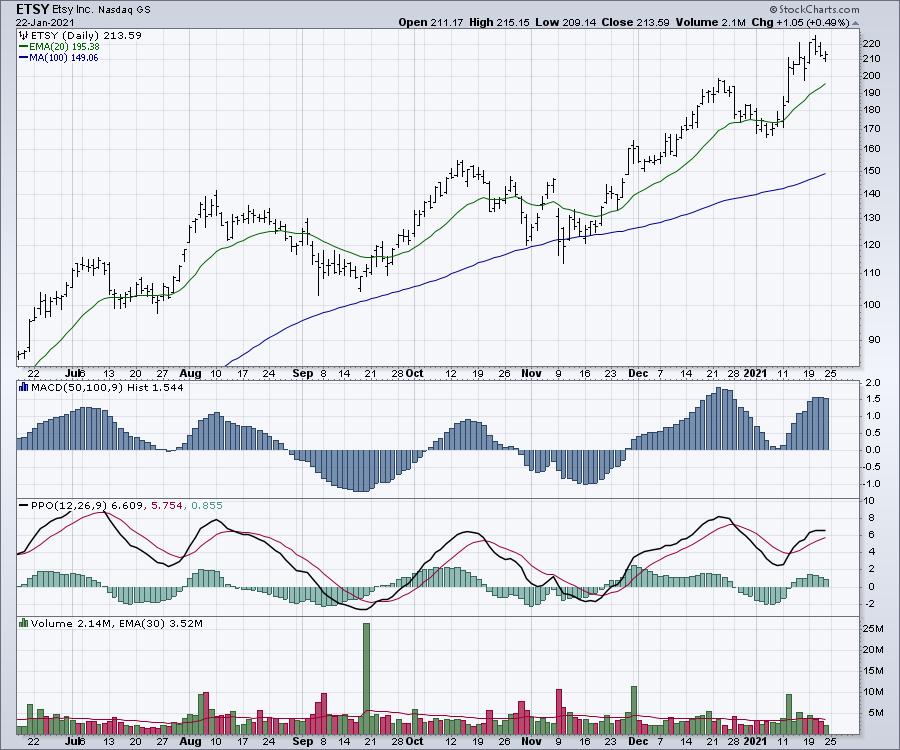 This is a nice seasonal time for retail consumer cyclical stocks and, with COVID, these online names continue to look good.