The stock market has a history of running higher in anticipation of earnings season. On the S&P 500, for instance, here are the annualized returns for the following periods since 1950: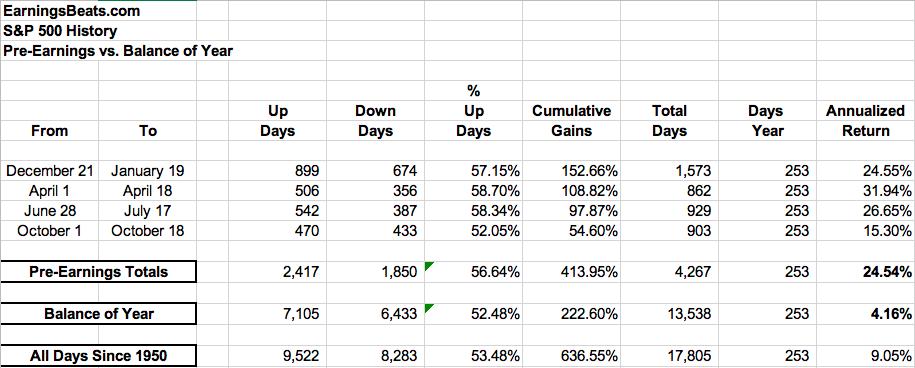 This is 71 years of daily data, which is certainly statistically relevant. I don't believe there's any question about what drives the stock market. Those two annualized returns in the far-right hand column couldn't be much more different. During pre-earnings runs, the S&P 500 has an annualized return of 24.54%. During ALL other times of the year, that annualized return falls to 4.16%. What do you think that does to options returns - if you're an options trader? On the long side, you've got a much, much stronger chance to make money during the periods identified above.
Not all companies report earnings early in earnings season, however. Those companies could very likely see their earnings runs later in the quarter, heading into their respective earnings reports. What companies report earnings in early June that could see their own earnings runs ahead of the report? Well, here are two that could be getting kickstarted right now....
Zoom Video Communications, Inc. (ZM)
ZM reports its upcoming earnings on June 1, so if it's going to make a run, now is the time. The chart is setting up nicely too, after ZM's recent break above its now-rising 20-day EMA: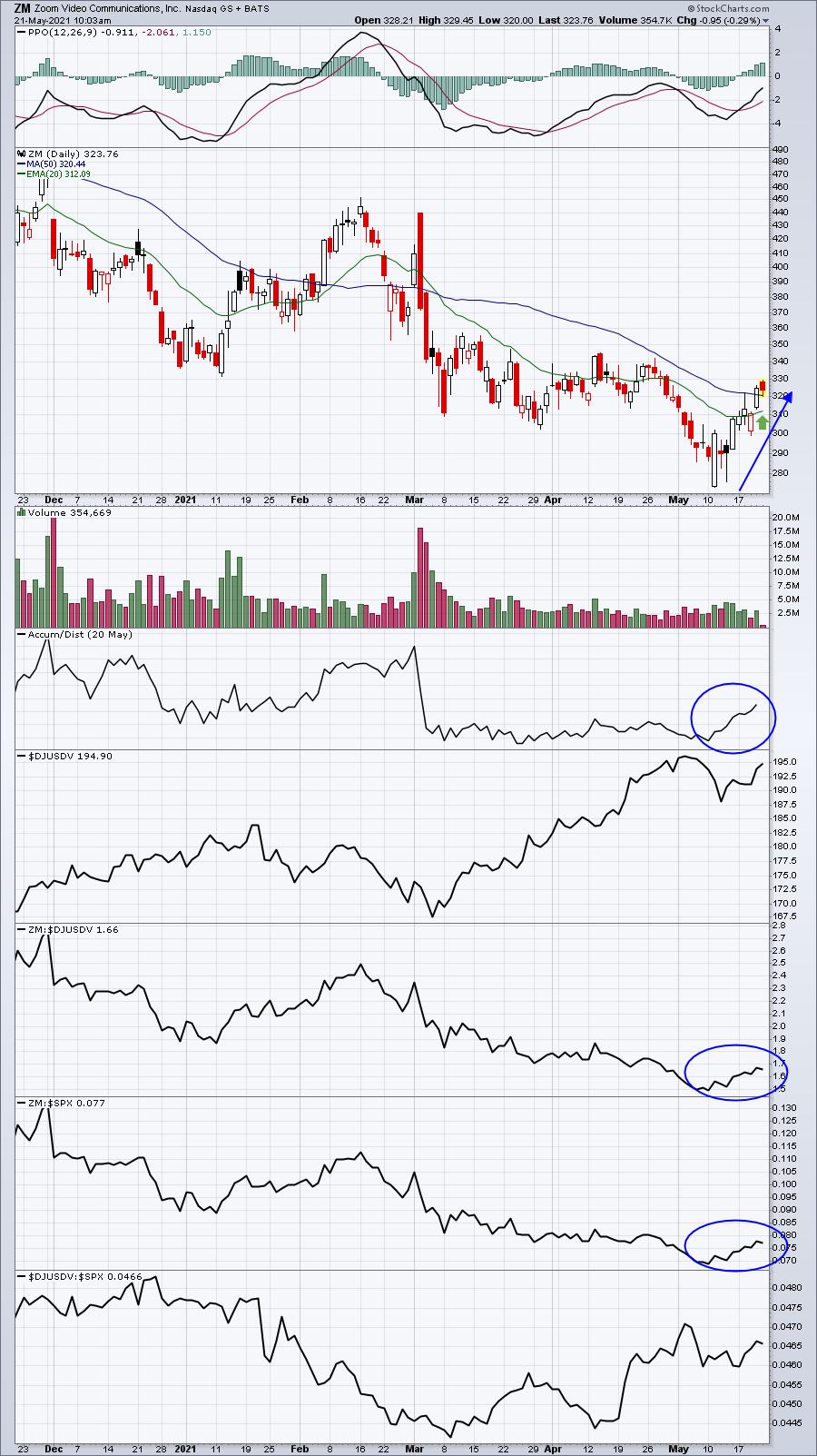 I'd watch that rising 20-day EMA and use it as a closing stop. If ZM is in the process of making a pre-earnings run, it's doubtful that it would pull back that far.
(Disclosure: I own shares of ZM)
Elastic NV (ESTC)
I'll be honest; the daily chart looks bad and the recent buying has taken ESTC up to pierce its 20-day EMA, normally an area of resistance, but it's hesitating at its 50-day SMA. Like ZM, keep a close eye on its now-rising 20 day EMA. If it fails to hold it, then be careful. Otherwise, a bounce off of it and a breakout above that 50-day SMA would be much more bullish and could open up ESTC for a much bigger advance. One thing I do like here is the bounce off key support on its weekly chart: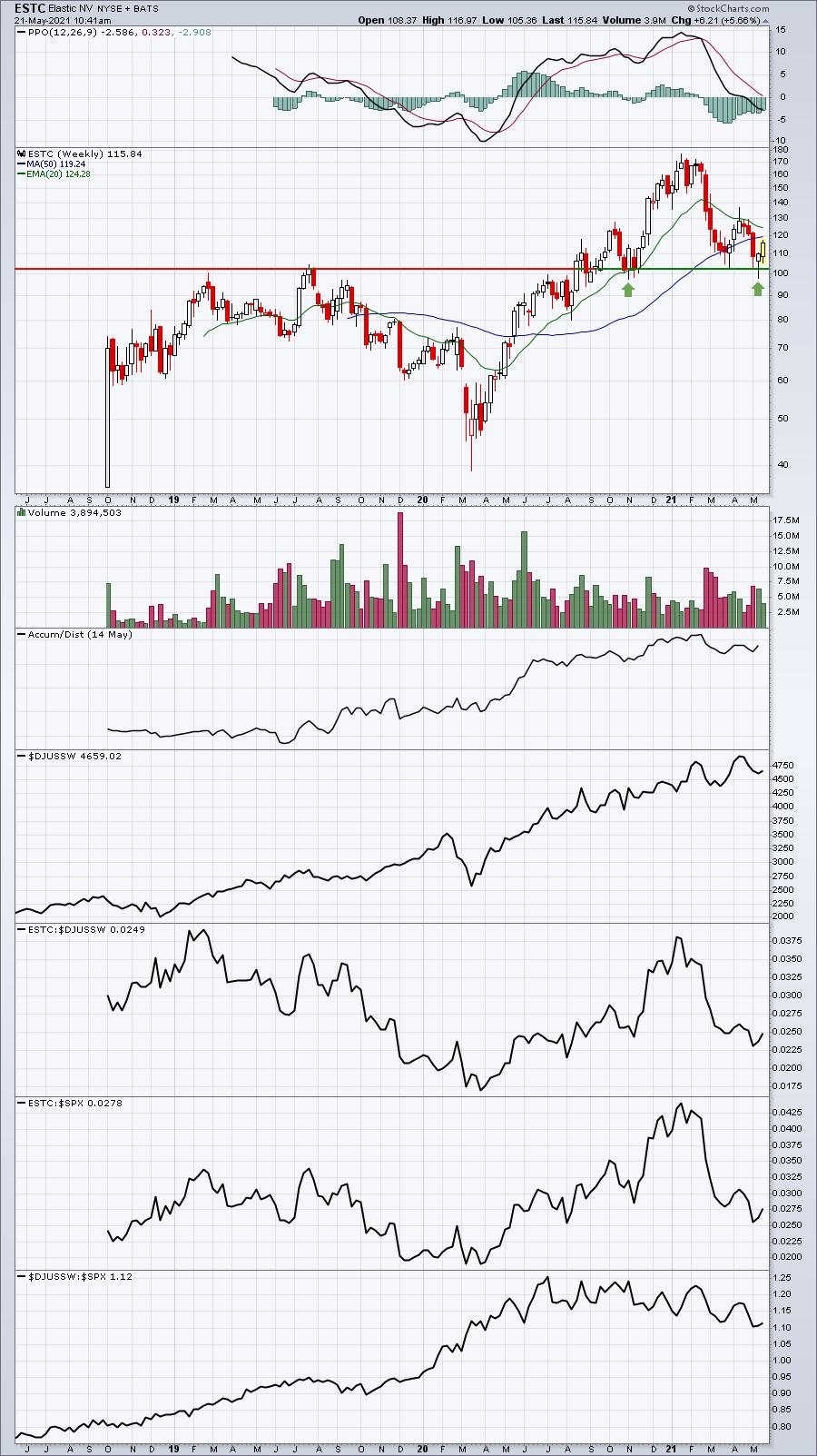 Growth stocks like ZM and ESTC have not been in favor and both have been beaten up, but, with upcoming earnings in early June (ESTC reports June 2), a further rise should not be ruled out.
Stay informed about the stock market's historical information and enjoy much educational material by subscribing to our FREE EB Digest newsletter. There is no credit card required and you'll receive 3 articles per week - Mondays, Wednesdays, and Fridays - before the stock market opens. Many of the articles provide tradable stock ideas as well. To subscribe, simply enter your name and address HERE!
Happy trading!
Tom