This past spring, Tom Bowley, Grayson Roze, David Keller and Greg Schnell got together for a stock selection process we called Chart Madness. This article is an update on the stocks from that event. Everything started 67 days ago on March 22.
The first two were Visa vs. Paypal. Both great names. Visa (V) was leading until last week, as Paypal (PYPL) went ballistic from mid-May. Remember the growth names were out of favour in March. They look to be returning to form.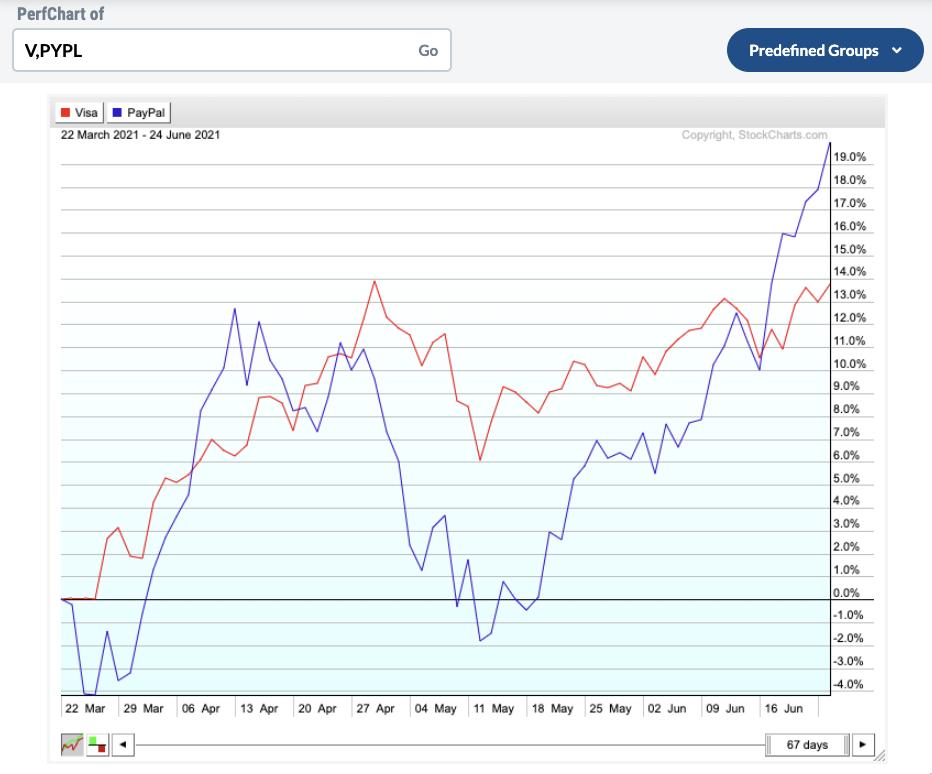 Next was Ford vs. Tesla. It's been a seesaw battle. Ford (F) has been outperforming Tesla (TSLA), but Tesla is turning up.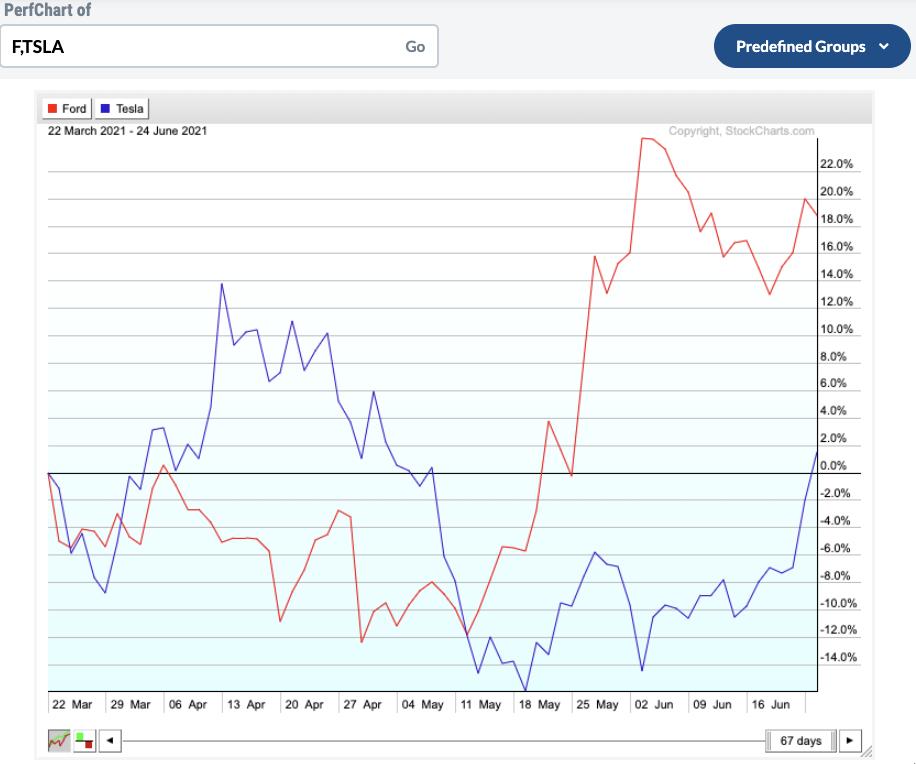 Plug Power vs. Conoco Phillips. Conoco (COP) has had a good run, up 16% since March. Plug Power (PLUG) was in the Clean Tech washout and those stocks got pommeled. The alternative energy space is perking up. Can Plug Power come back?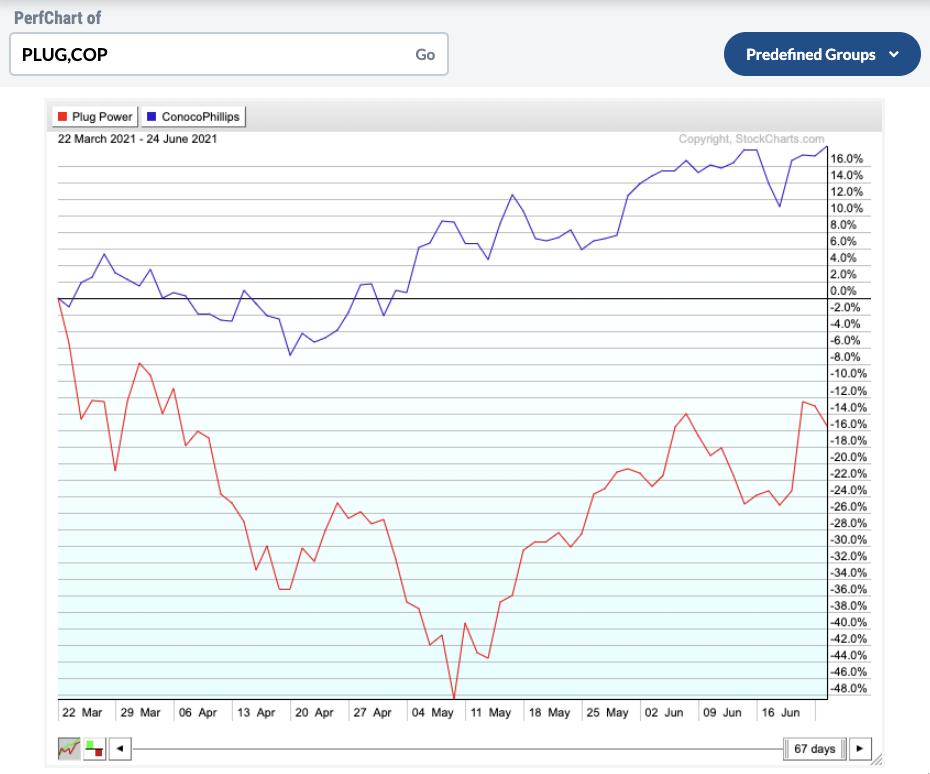 Intel vs. Nvidia. It's been a house of pain for Intel (INTC); sadly, that was my pick in the pairing. Nvidia (NVDA) continues to run huge.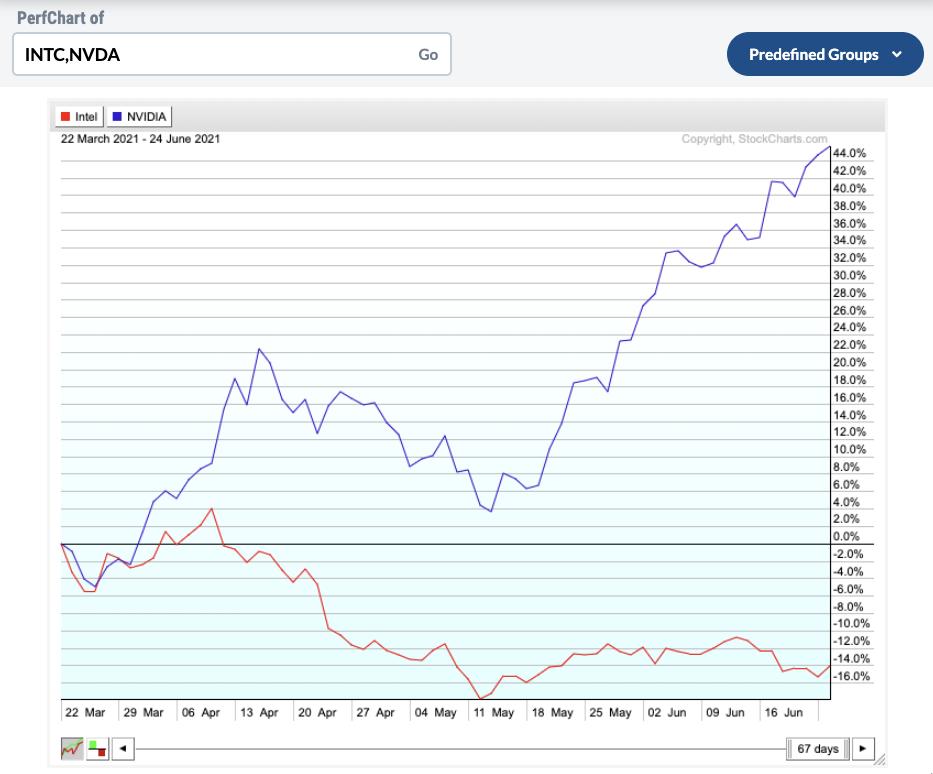 JPM and Travelers (TRV). On any given day, one could be leading the other. The bottom line for me is, as yields have turned, these became dead money.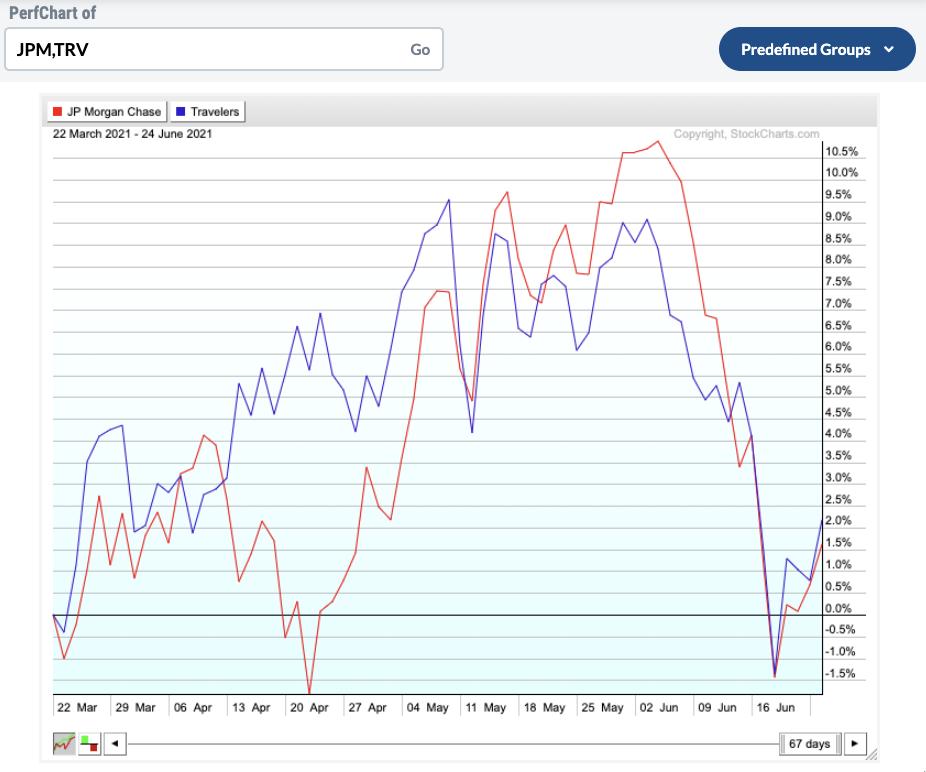 Microsoft vs. Zoom. I did not expect Zoom (ZM) to come zooming back actually. Microsoft (MSFT) is such a strong name, but the two are in a dogfight. It's been a big month for Zoom investors.
Boeing vs. Virgin Galactic. I thought Boeing (BA) would have this one wrapped up. Once again, the return to growth in mid-May sent Virgin Galactic (SPCE) rocketing higher. Wowza.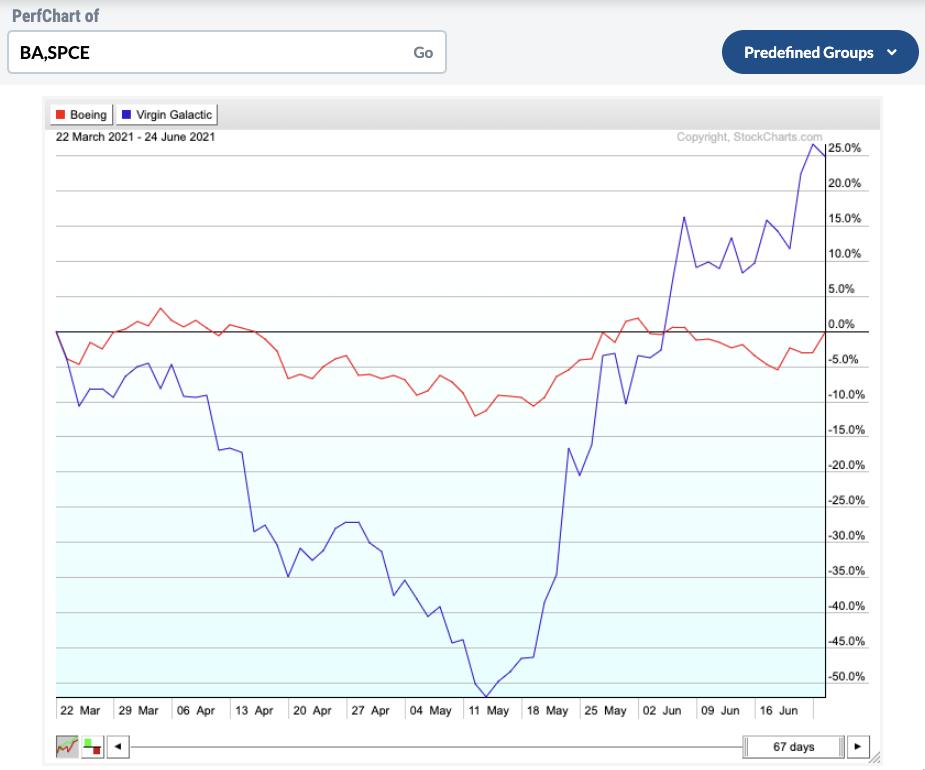 Lastly, we have Tilray (TLRY) vs. Altria (MO). Clearly Altria is the winner so far, but both are down from the start.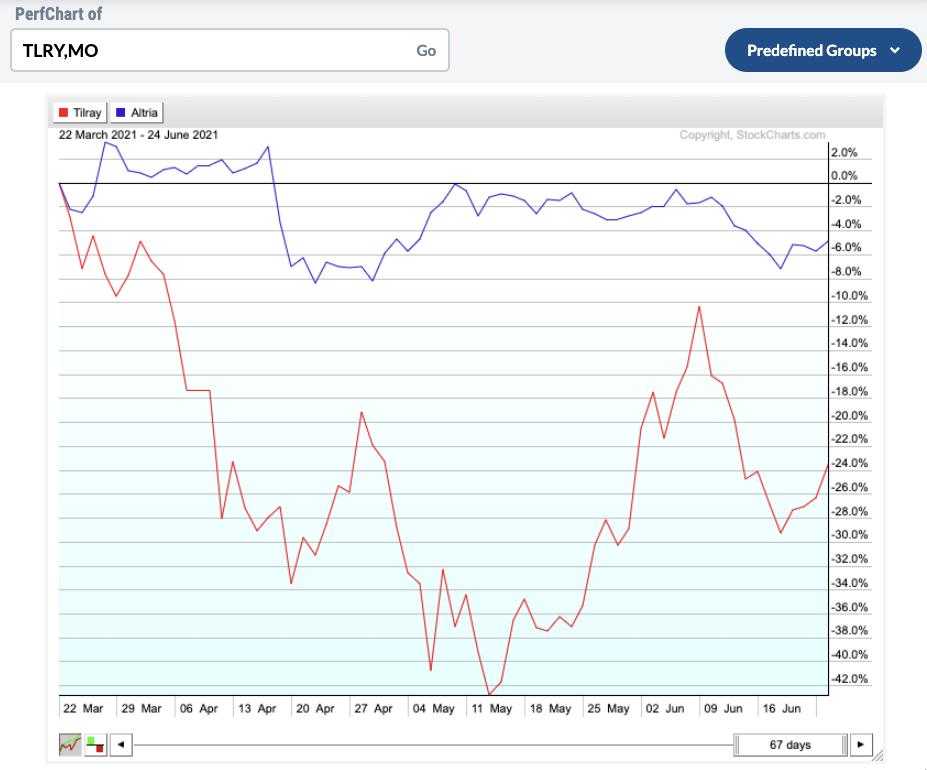 The picking was to be for a six-month time frame, ending September 22. While I started off real strong, the resurgence of growth names in May has made it much more interesting. My choices were V, F, COP, INTC, JPM, MSFT, BA and TLRY.
It's fun to do a look back on the event. Here is a link to the original video.
StockCharts Chart Madness