On September 28th, I wrote a "Trading Places" blog article titled "Rising Yields Have A History of Favoring These Stocks; One Such Stock is Being Heavily Accumulated". The stock I wrote about was Opendoor Technologies (OPEN), which, after pulling back temporarily, has exploded higher recently. A second stock that showed similar characteristics was Gentex Corp (GNTX). Here are their respective charts, but pay particular attention to their AD lines (accumulation/distribution lines), which soared after price action broke downtrends:
OPEN: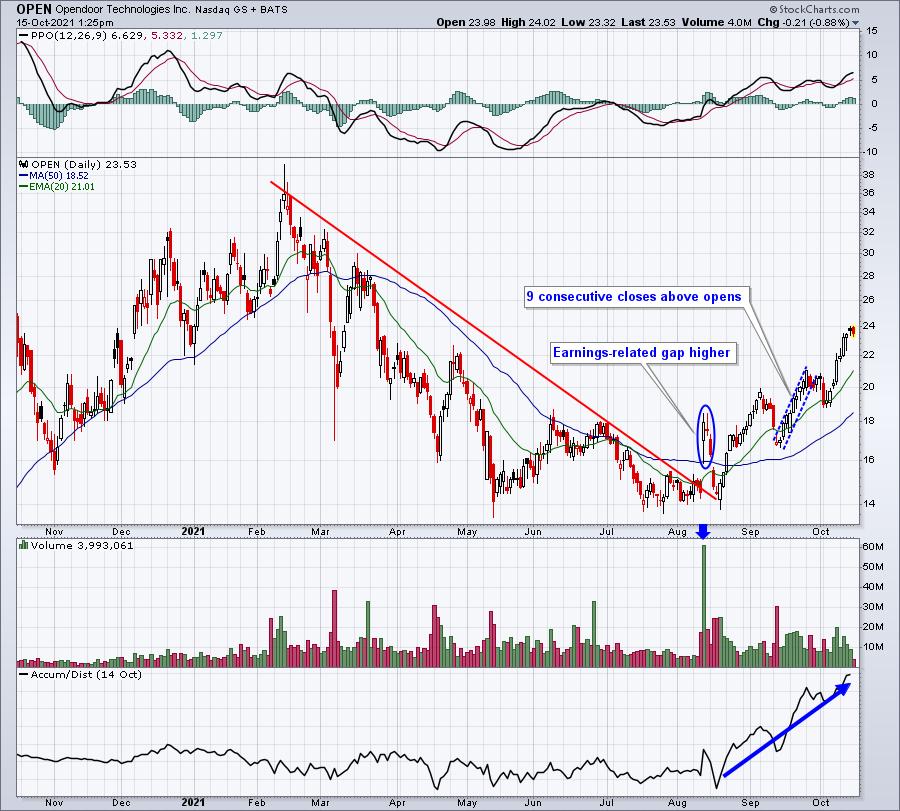 That is a SERIOUS move to the upside in both price and AD line.
GNTX: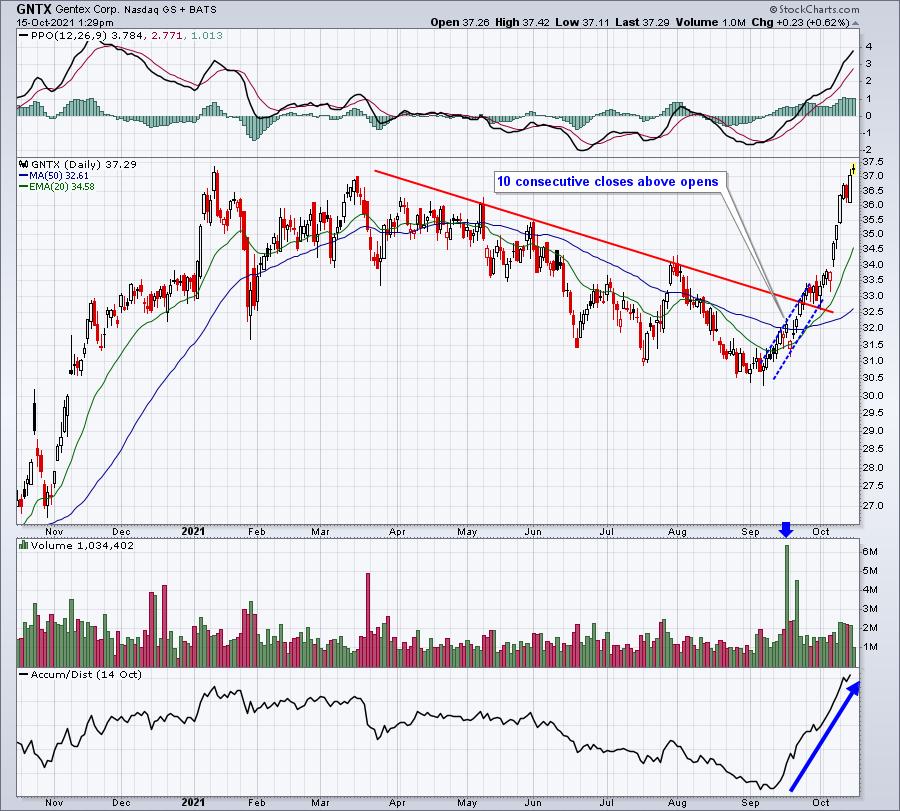 Again, a powerful move to the upside in both price and AD line.
Stocks closing above their opens like this suggest accumulation, in my view. Note that the subsequent moves in both of these stocks was to the upside.
So, I guess the obvious question is......are there other stocks currently setting up in similar fashion? Well, I've begun running these "accumulation scans" frequently and one stock that looks very interesting to me is Magna International (MGA), an auto parts company. I see money rotating into consumer discretionary stocks as a whole, and MGA appears to be a beneficiary of this trend. Its AD line is approaching a breakout, despite the fact that price still needs to rise close to 20% to reach the high set in June: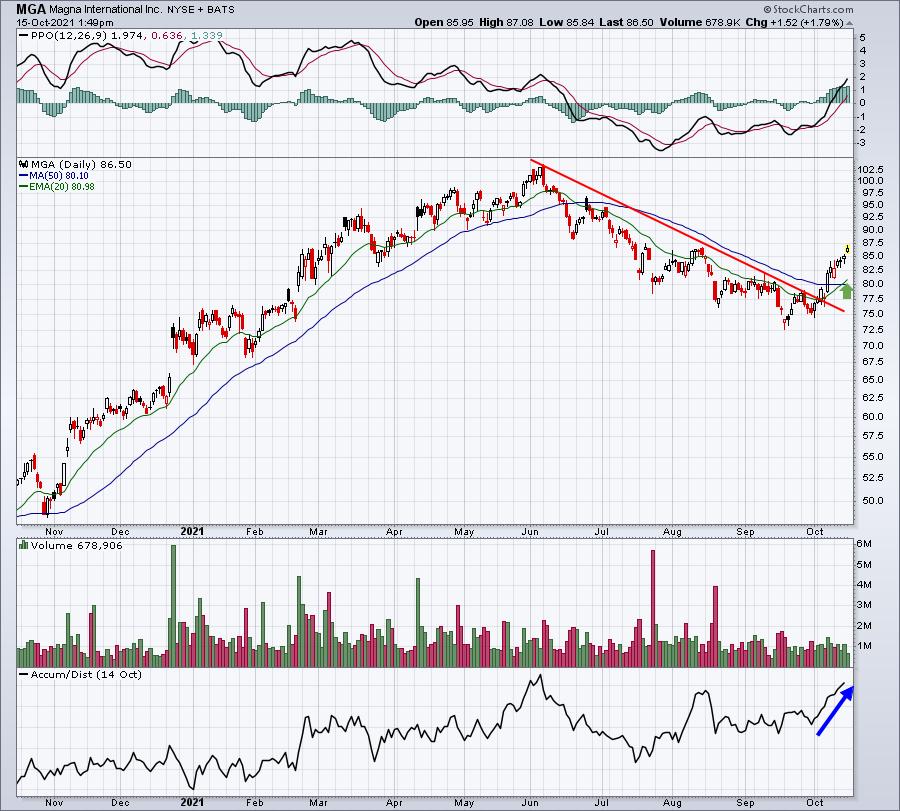 Like the other two, MGA has broken a lengthy downtrend as it makes its current move higher. I could be picky and wish that volume had been stronger the past two weeks. But the bottom line is that MGA has gone nearly two weeks without a single day of closing below its opening price and that's impressive. The AD line has moved up considerably and the downtrend in price has been broken. My wish list, instead, would include an upcoming pullback and 20-day EMA test (green arrow), which would allow for a much better reward-to-risk entry.
ChartFest 2021
ChartFest 2021 is tomorrow, Saturday, October 16th, at 11:00am ET. Speakers include myself, David Keller (Chief Market Strategist at StockCharts.com and host of StockCharts TV's The Final Bar) and Grayson Roze (Vice President of Operations at StockCharts.com). We will be discussing our routines and how we use the StockCharts.com platform to make better and more informed investing/trading decisions. If you like charts, you'll LOVE ChartFest 2021! Best of all, it's FREE. Need more incentive to attend? How about free ChartLists from each of us to help you navigate the market? And you don't need to attend LIVE. We'll be recording the event and a copy of the recording will be sent to all those registered. To register, CLICK HERE and enter your name and email address.
I hope to see you on Saturday!
Happy trading!
Tom