After a month of wandering sideways, the market seems to be finding its legs as we enter prime time for earnings season.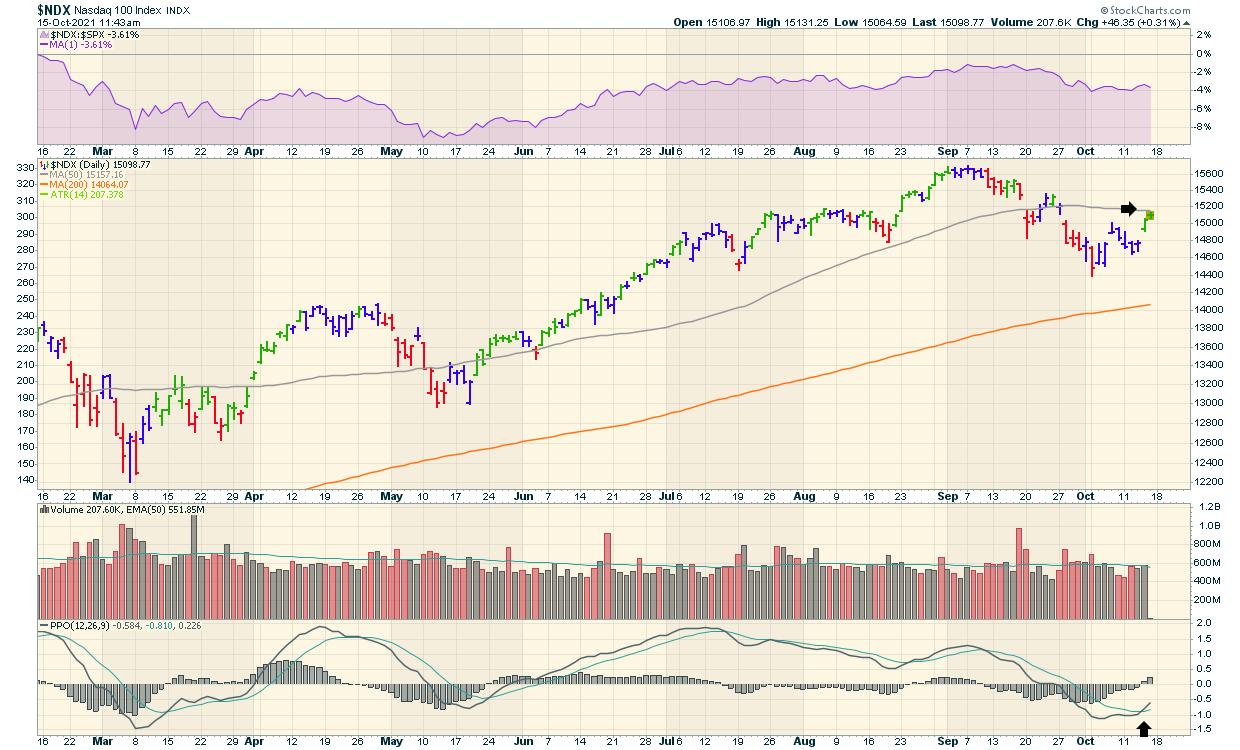 We have a PPO buy signal showing up, just as the market returns to the 50-DMA moving average. What is different this time is that the 50-day moving average has turned down, rather than having a rising slope. That adds a little caution to the optimism, but we have broken the downtrend.
Friday, October 15th also marks Options Expiration day. For the past year, that has not really influenced the market significantly. Friday finds us trading at the same level as the $SPX September Option expiration date. The Nasdaq 100 is currently slightly lower. (Blue lines include quarterly options expiration).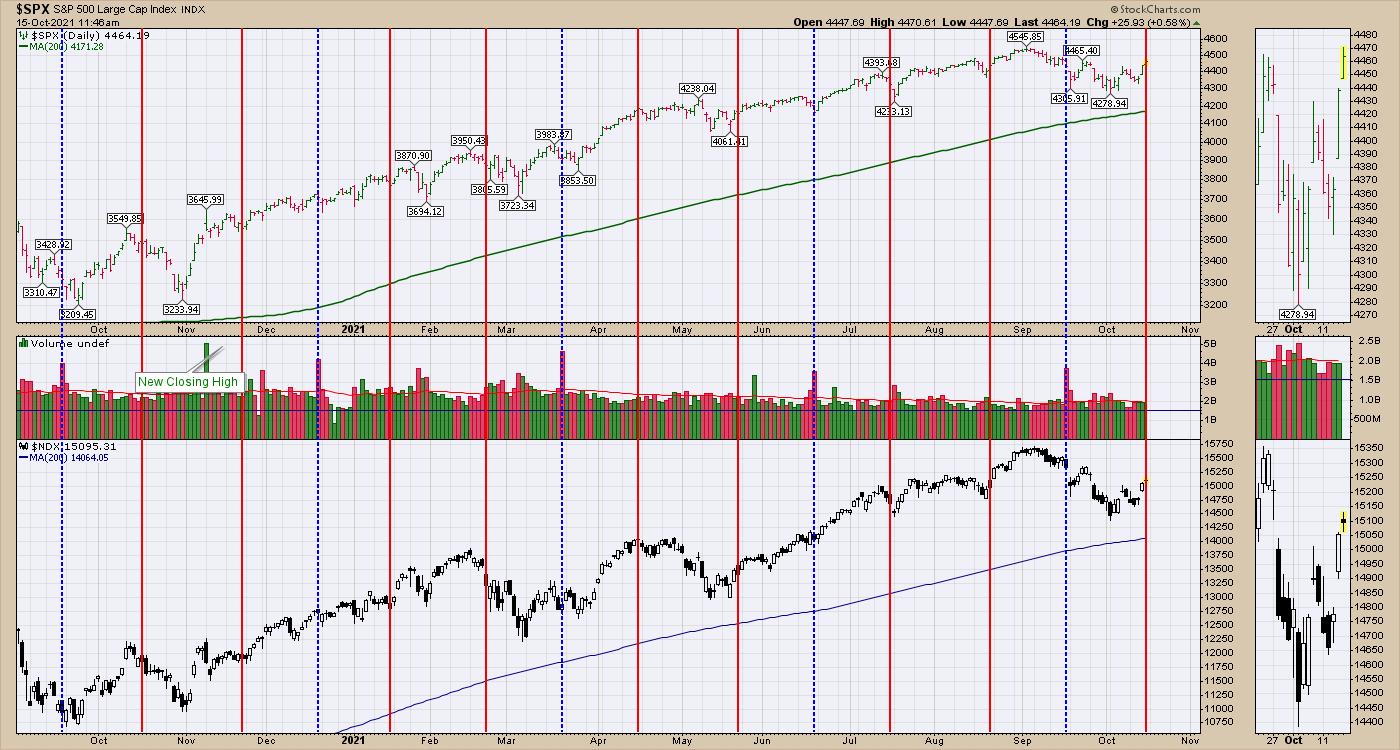 One of the things that happened this week was a significant improvement in momentum. Lots of industry groups started to improve after begrudgingly wandering for the last few months. Travel and Leisure have improved nicely. The chart below is hotels, and it is breaking out to new highs.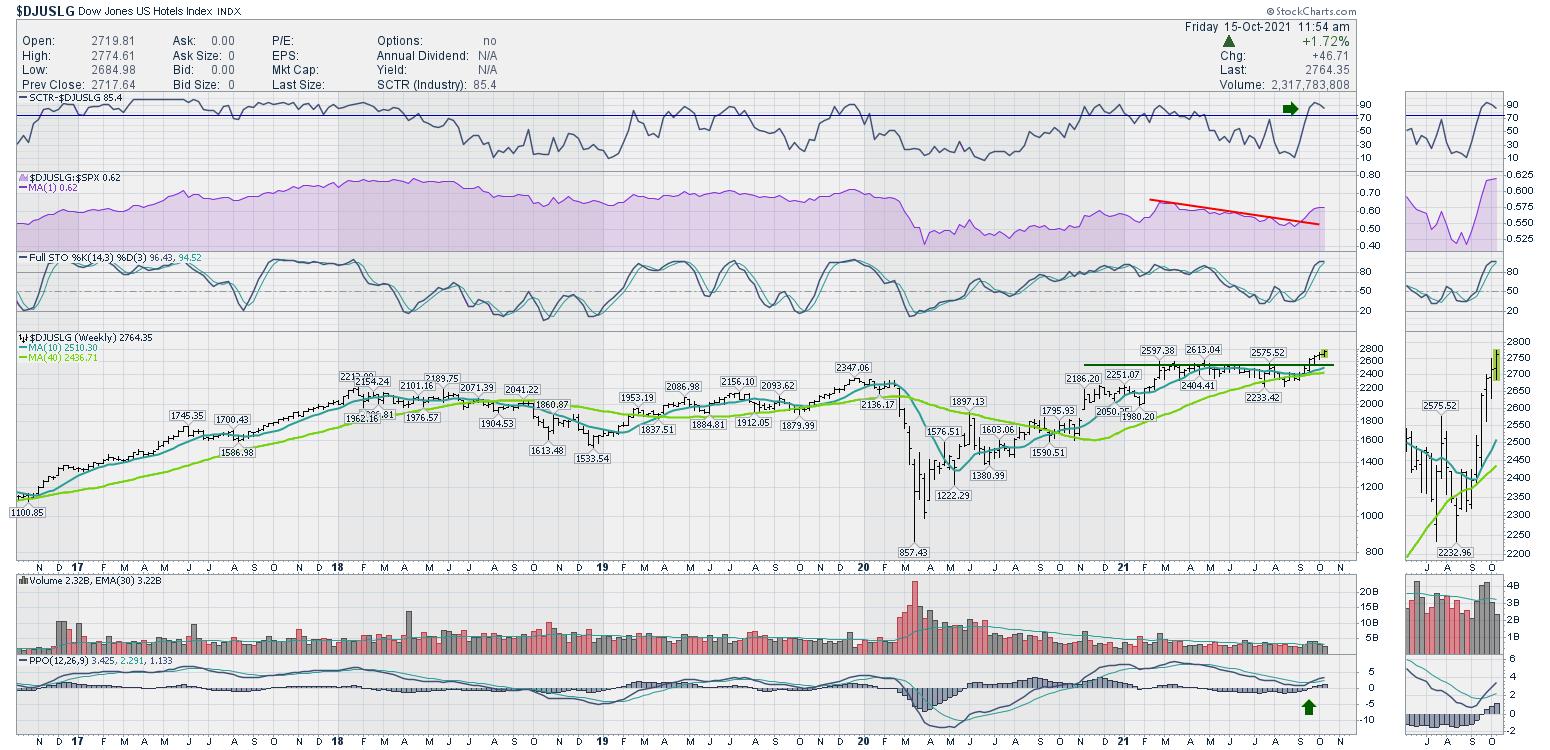 An associated group is the gambling group. I have been watching it for the last few weeks. It continues to tread water sideways, but the PPO and the full stochastics are turning up again this week. Nice.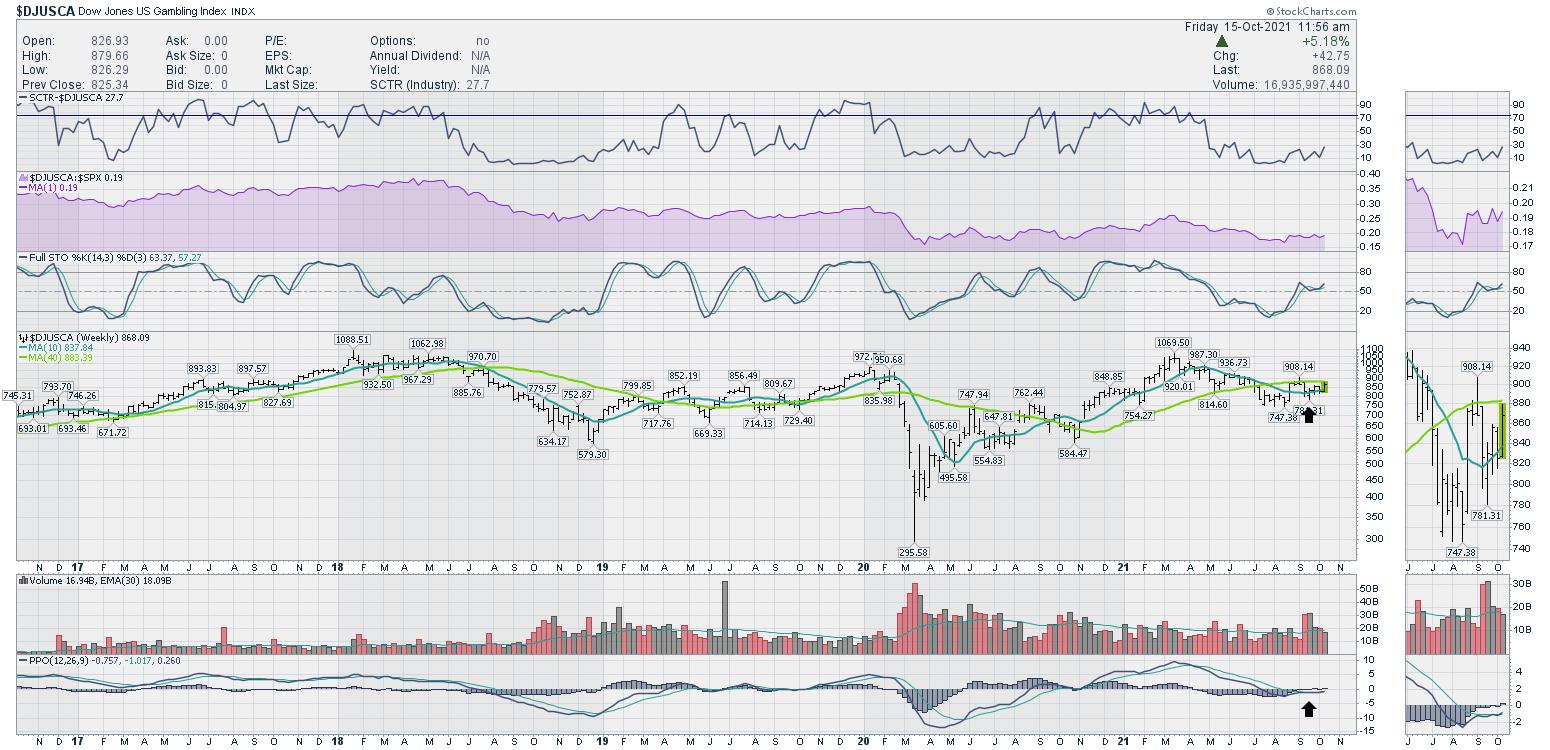 So far, the rally isn't obvious, but there are signs of encouragement. If you would like to know more about industry groups breaking out, check out gregschnell.com/explore for a two-week free trial.