Where should you invest your hard-earned money? That's a question that we ask ourselves quite frequently. And I don't know that there's an easy answer to this question. I like to see where Wall Street is investing its money and then make a decision to follow relative strength. Sometimes, however, Wall Street receives new earnings information and places new bets. We have to be prepared to follow their lead and reverse course. That brings me to a concept that EarningsBeats.com focused on three months ago. We created an EarningsBeats.com Earnings Reactions Portfolio, a new portfolio, that focused on companies that appeared to be very heavily accumulated after quarterly earnings reports were released. We announced this new portfolio in early August 2021 and the first quarter's results have been quite strong. Our Earnings Reaction portfolio has gained 7.51% as of Friday's close, while the S&P 500 has gained a respectable 3.80%.
In the first quarter of performance, SiTime Corp (SITM) gained considerable ground, helping to lift the overall portfolio. Since its initial inclusion in the Earnings Reaction Portfolio, SITM has flashed excellent relative strength and is currently higher by 29% from its inclusion price - in just two months. It all started with a huge price advance in early August. Here is the chart: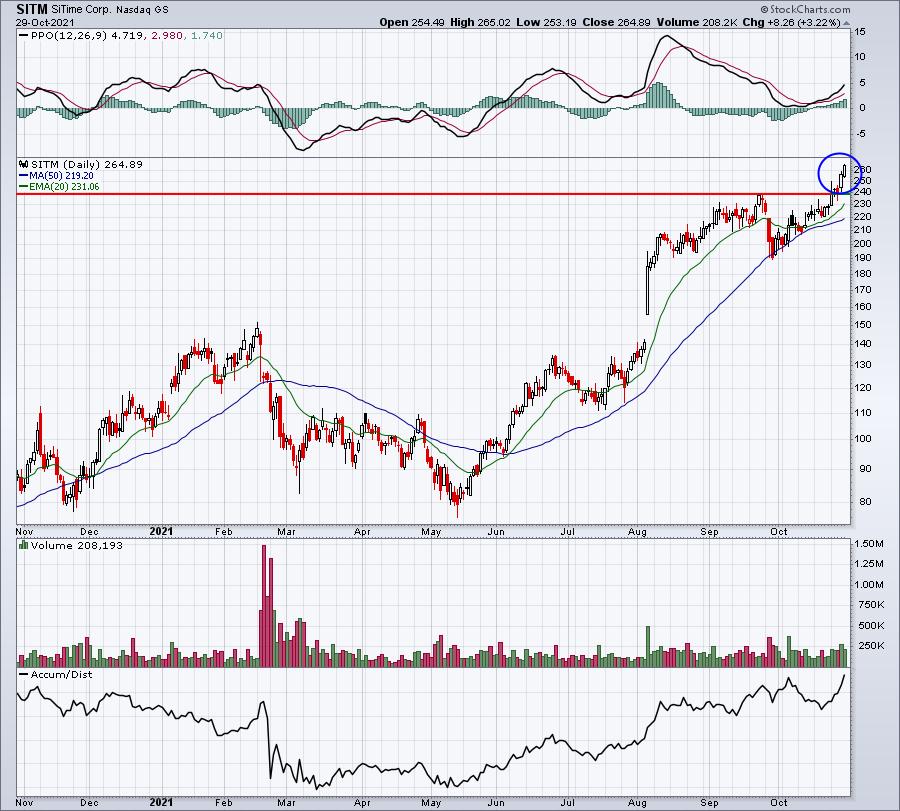 We're now getting earnings results from the next quarter and earnings reactions are once again suggesting that certain companies are poised to make significant advances in the weeks and months ahead. The first company that seems to fit is Teladoc Health, Inc. (TDOC), which, after gapping lower, absolutely exploded to the upside earlier this week. Here's the chart: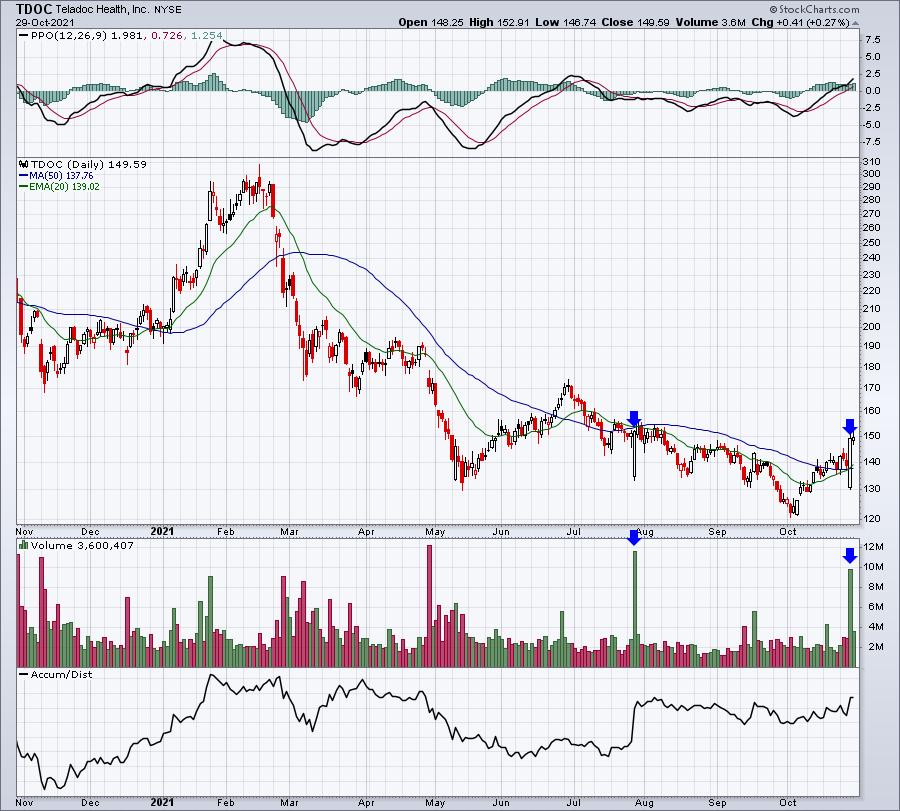 Those two hollow candles on the heaviest volume days of the year is worth noting. I believe it's a signal of major accumulation. I fully expect that TDOC will be pushing to new highs in the daily and weekly charts ahead as the selling appears to have dried up.
On Monday, I am planning to release what I believe is the MOST accumulated stock this quarter-to-date thus far. I'll feature it in our free EB Digest newsletter on Monday morning. You simply need to CLICK HERE and provide us your name and email address in the space provided!
Happy trading!
Tom Bowley, Chief Market Strategist
EarningsBeats.com