Hertz and Tesla signed an order for 100,000 vehicles this week. The Tesla stock chart (TSLA) migrated from $800 to $1100 in October and the rental car order was just adding throttle for the chart!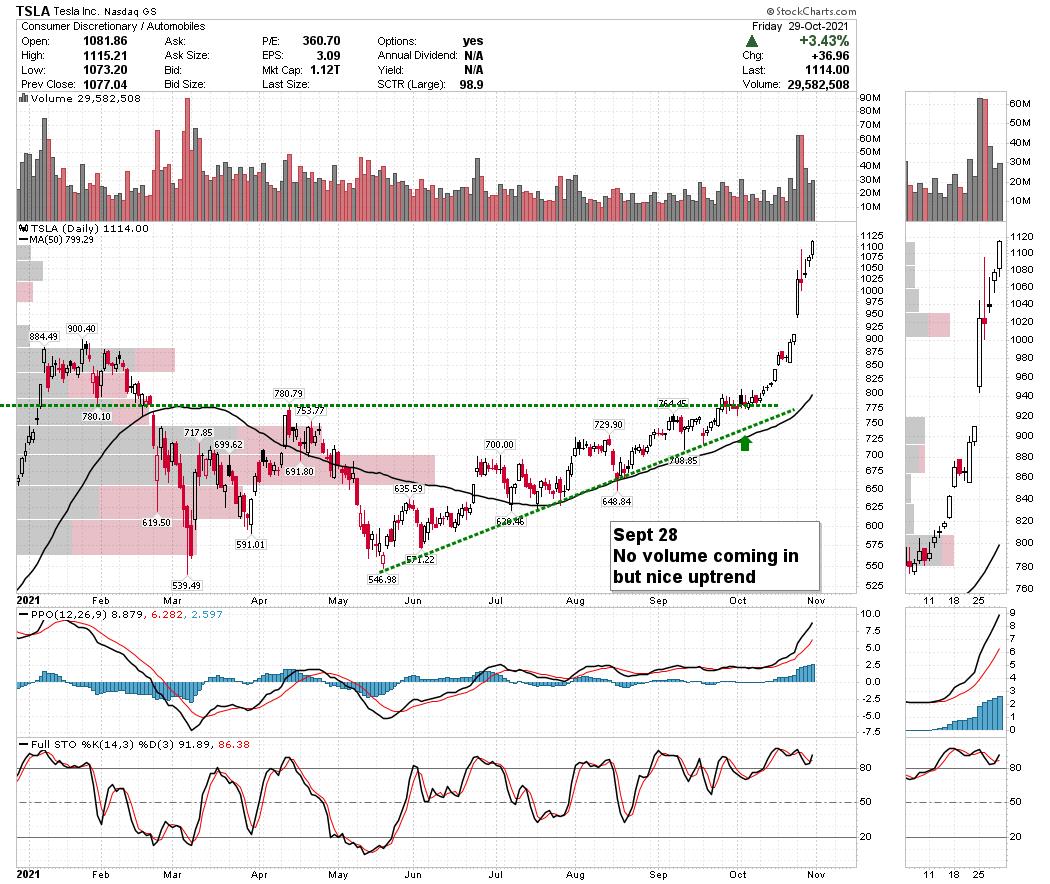 However, the announcement also lit the fuse on the entire electric vehicle space. Check out the size of some of the moves just within the week 😳 !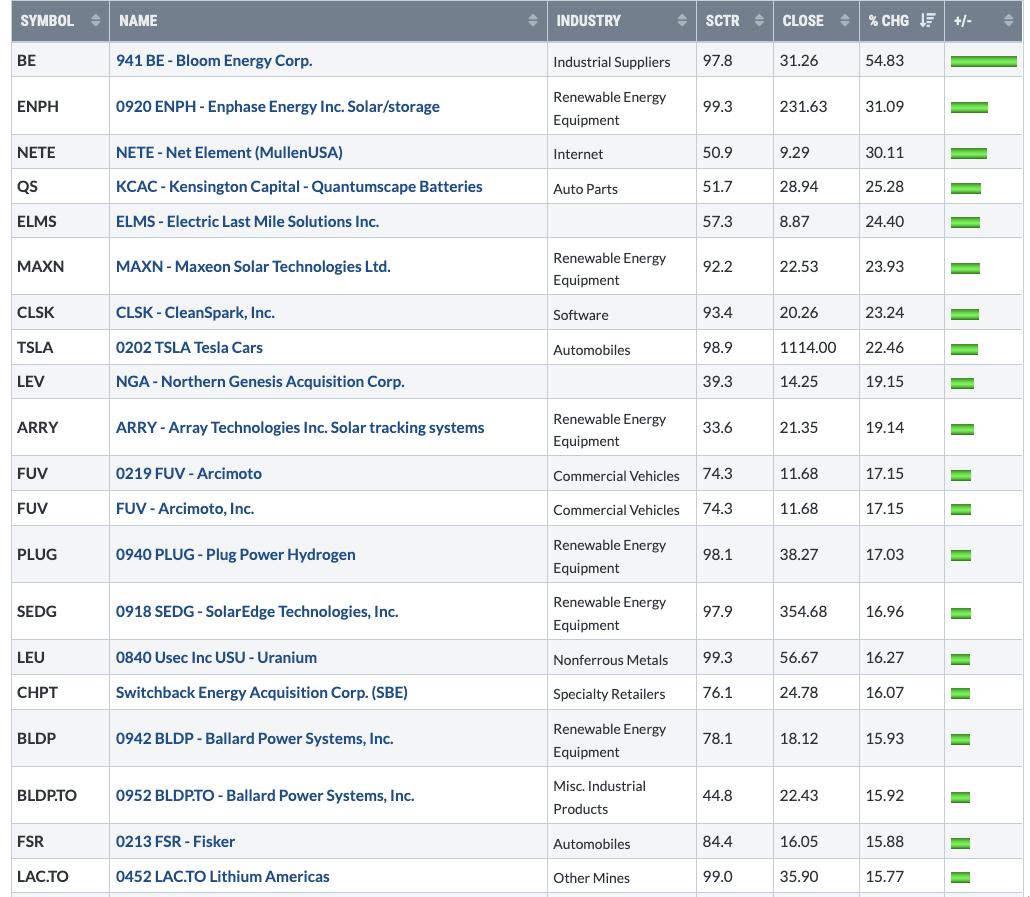 A lot of the stocks were drifting sideways after an abrupt drop in the spring. In hindsight, as Tesla was breaking out, this PLUG chart started to climb. Charts like PLUG turned up nicely to break out of the base.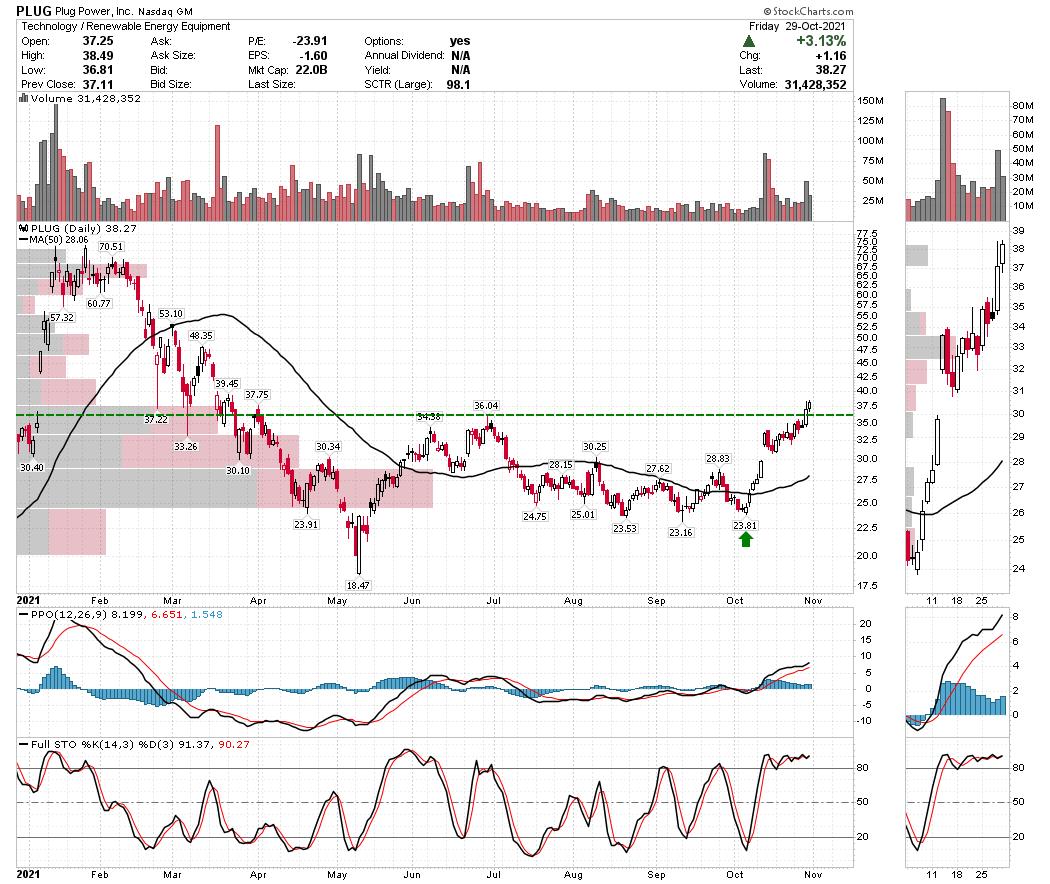 Some of the other charts that started to move were the charging station companies. If this is going to be an industry-related surge, it makes it easier to be invested as new institutional investors are hunting for targets.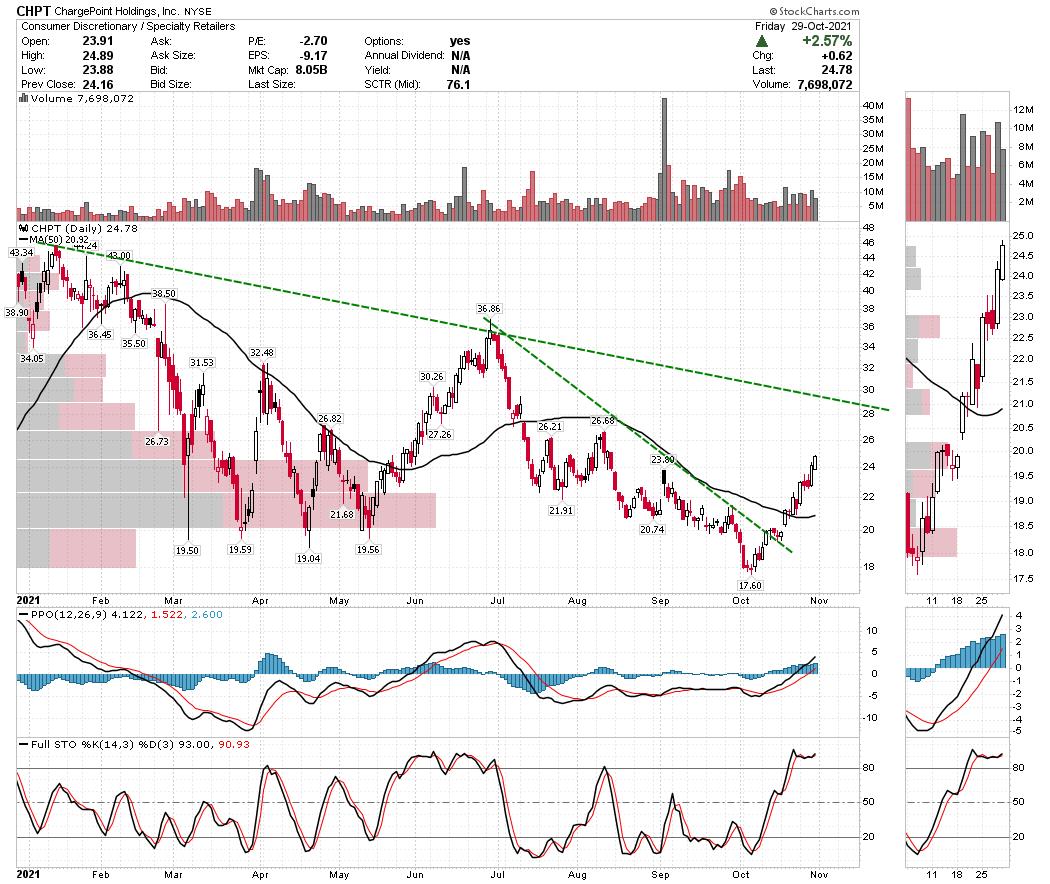 With the move in Tesla, it's alerting investors across the electric vehicle space. It might be a good place to charge a portfolio! Happy Hallo'ween!