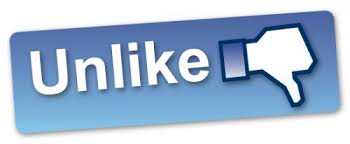 Yesterday, we held a StockCharts Hat giveaway on our Facebook page as part of our 15 year anniversary celebration. It was a ton of fun seeing our Facebook friends quickly snap up the 15 hats we offered on the page. We then started to contact the winners asking for their shipping information.
Facebook decided that was a no-no.
Why? We have no idea. Shouldn't Facebook know that we are a legit company by this point? Probably - we've been using them for 5+ years now to promote our site AND we've paid them lots of money to advertise on their site.
Regardless, Facebook suddenly locked our account and demanded that we send them a photo of a valid "government issued photo ID" in order to have our account unlocked. Now, I don't know about you - but that raised all kinds of issues with me.
We're a business. Businesses don't have government issued photo IDs.
Facebook should know who we are by now.
Contacting people that "Like" us and commented on our page is not strange or unusual.
It is a HUGE invasion of privacy to require someone to send a photo of their driver's license over the Internet, ever.
Photos of ID cards can easily be faked.
I'm trying to have a business relationship with Facebook - our social page is important to us and our users - yet they treat me, literally, like a criminal. "License and registration please."
But here's the kicker - what can we do? Our Facebook page is important and currently, we can't do anything to it. We can't even delete it(!). So I sent Facebook a "redacted" version of my ID in protest. We'll see what happens. For now we have no choice but to wait until the "powers that be" decide our fate.
The real losers are our Facebook followers because until this is resolved, we can't do any more of the fun 15-year giveaways we were planning. We're looking into doing those giveaways in some other manner. Stay tuned.
Facebook isn't free.
- Chip