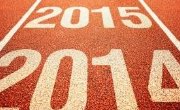 Happy New Year everybody!
In case you missed them, I wrote two important end-of-the-year articles for ChartWatchers recently. Here are the links:
Why a StockCharts.com Membership is More Valuable in 2014 Than It Has Ever Been
which talks about all the things we added to the website in 2014,
and
Looking Forward to 2015
which talks about things we hope to add to the website in 2015.
Enjoy!
- Chip