On Commodities Countdown each week, I try to cover off oil and gold. We have been following the chart below watching for trends on gold. Gold looks to be failing based on the May 4th breakout that has since reversed.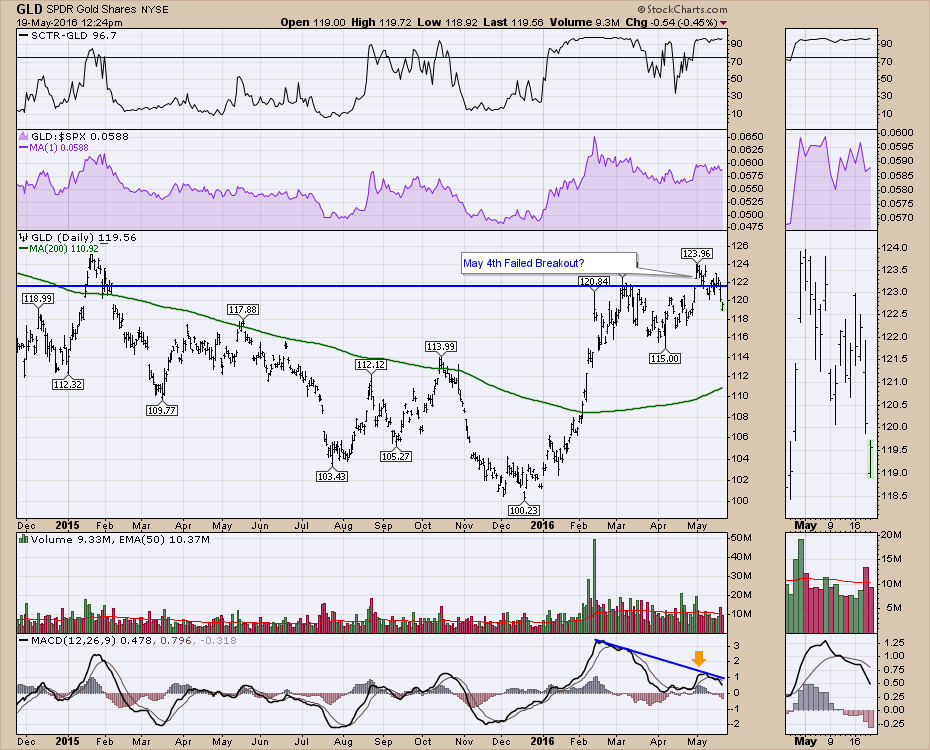 ---
Here is the chart of the Gold miners. They (the miners) have not paused like the price of gold. We can see that yesterday, the miners broke the four-month trendline. Yesterday's volume (190 Million Shares) was exceptional.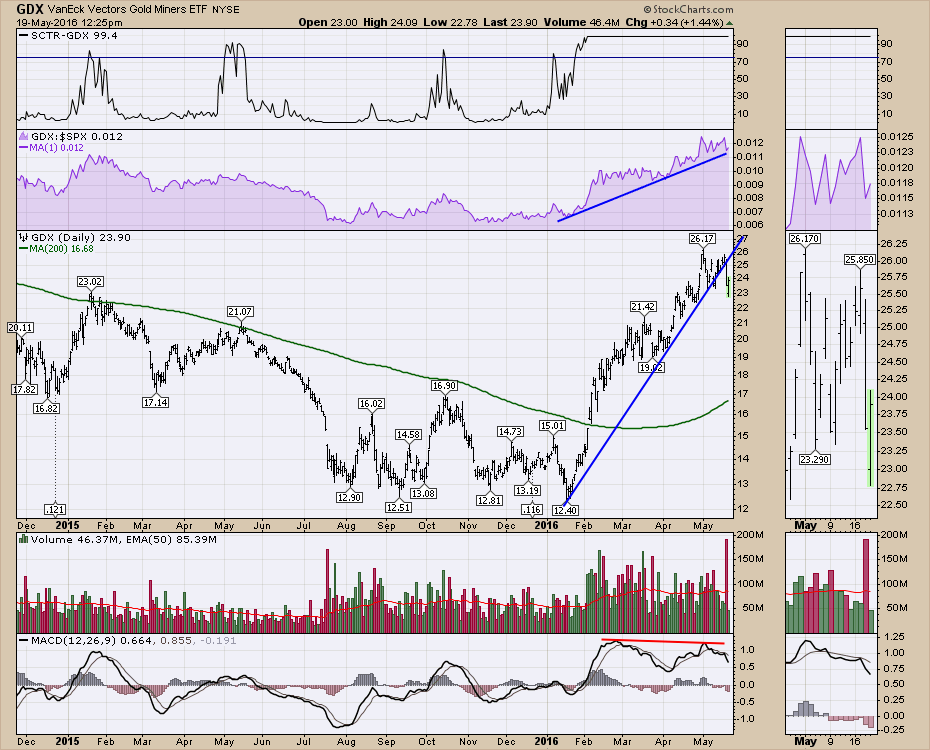 One of the key components to keep an eye on with gold and the gold miners is the ratio between them. With this trend line breaking, caution is warranted.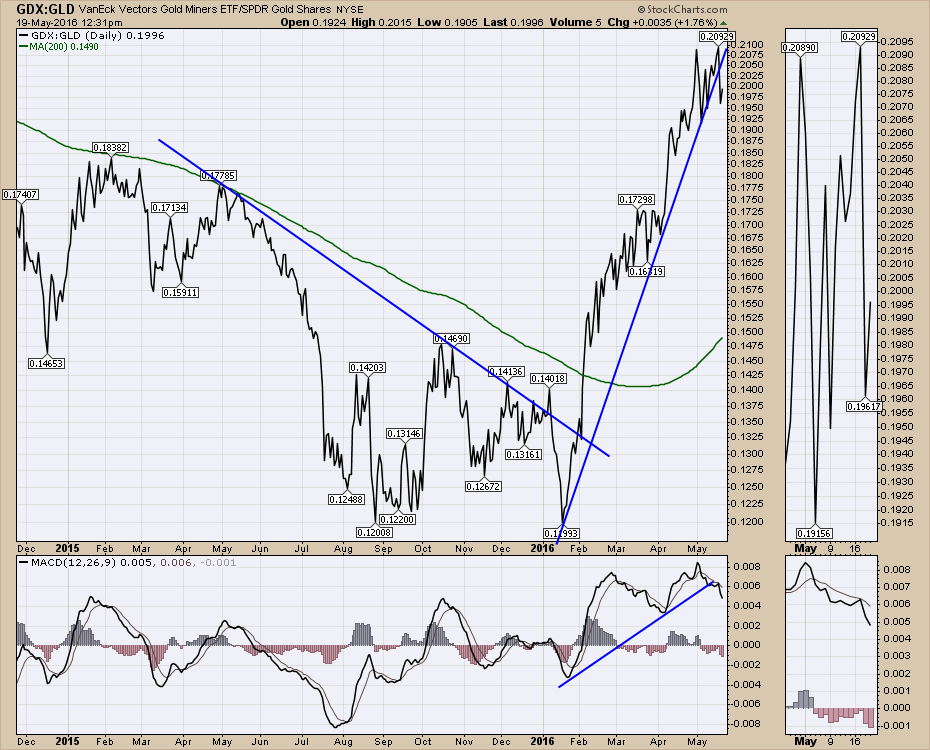 I'll be covering off a lot more on today's Commodity Countdown Webinar at 5 EST. There is a lot to talk about with the moves that are taking place across the commodity space. Click on the link to register.
Good trading,
Greg Schnell, CMT, MFTA.