Fossil (FOSL) is an interesting chart as we head into the newest Apple product launch in 2015, the Apple Watch.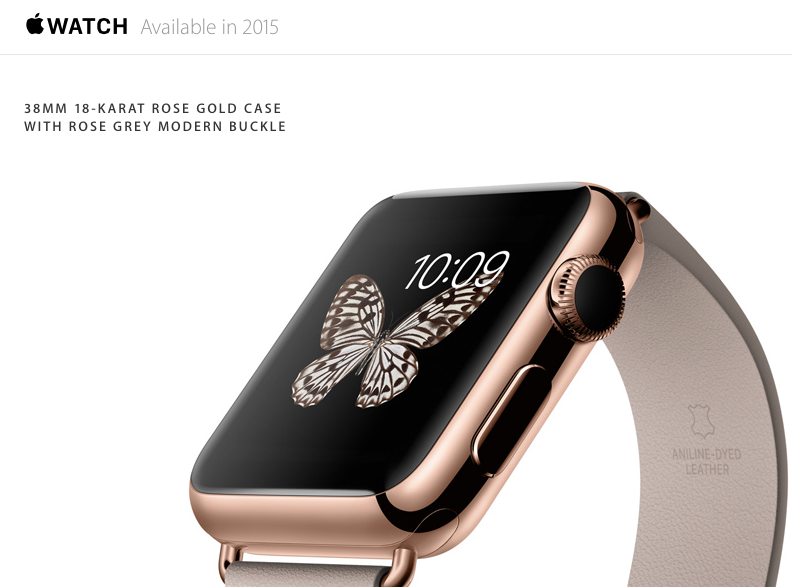 ---
While the trail of punished companies that thought they would be able to compete with Apple's depth is long, it always seems to take trusting shareholders by surprise. The Watch is something different for Apple and the entire watch industry will be on alert for tell-tale signs of plummeting demand. So far, all of the competitive products have not really changed the watch business, but Apple's complete eco system is what makes the upcoming Apple Watch so hard to compete with. By linking it with iPhones and iPads, the majority of watch manufacturers are on the outside looking in. The chart of Fossil is actually more encouraging than I expected. As my wife informed me, they are much more than a watch company. Even though consumer cyclicals are making new highs, Fossil is almost $25 off the 2013 - 4th quarter highs. The SCTR suggests it is just average with an SCTR of 53%. The down-sloping 40 WMA at $104 is important support for Fossil here. Should that fail to hold, the last area of support would be the $90 area. With the MACD struggling at the zero line and the histogram getting smaller, investors may need to pay particular attention.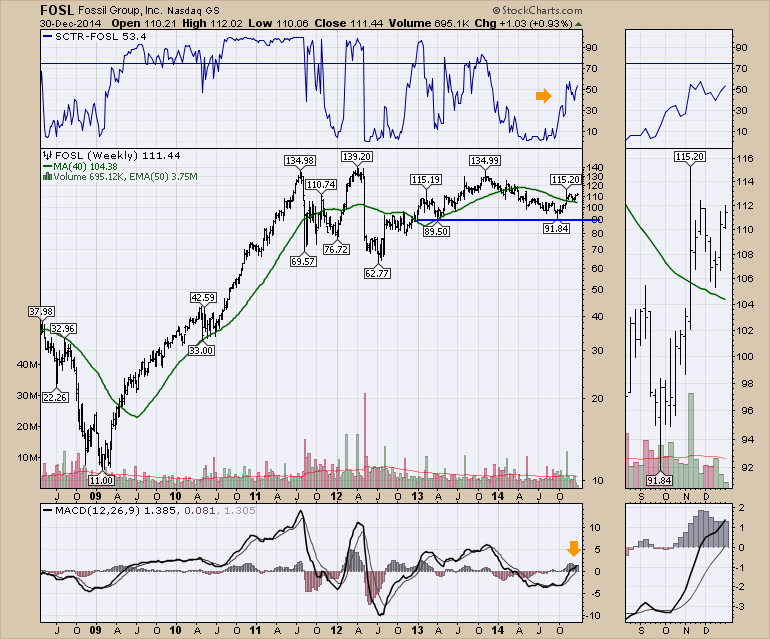 Swatch (SWGAY) has already fallen as they don't have a variety of fashion products. Pandora (P) was the latest good story to get pushed aside with Apple's iTunes Radio. BlackBerry (BBRY) was probably the most prominent company to be beaten up, but Nokia was no slouch either. We can see on those charts how important the 40 WMA levels were.
It's an important time to find out if Fossil becomes just that. It will be a big challenge for Fossil management to adequately compete with the Apple Watch if the watch is successful. However, the investors will make up their mind in the not too distant future. Should be a chart to watch in 2015.
Good trading,
Greg Schnell, CMT