Alkermes (ALKS) appears to be a highly specialized Biotech working on rare conditions to help with managing the effect of the condition. Recently Alkermes (ALKS) took a tumble and the stock dropped from $75 to $55. Can it recover?
First of all, the SCTR has popped back up. The relative strength line shown in white is still climbing. The price clearly broke out of the downtrend and looks to have more upside. The MACD on this stock rarely goes below zero.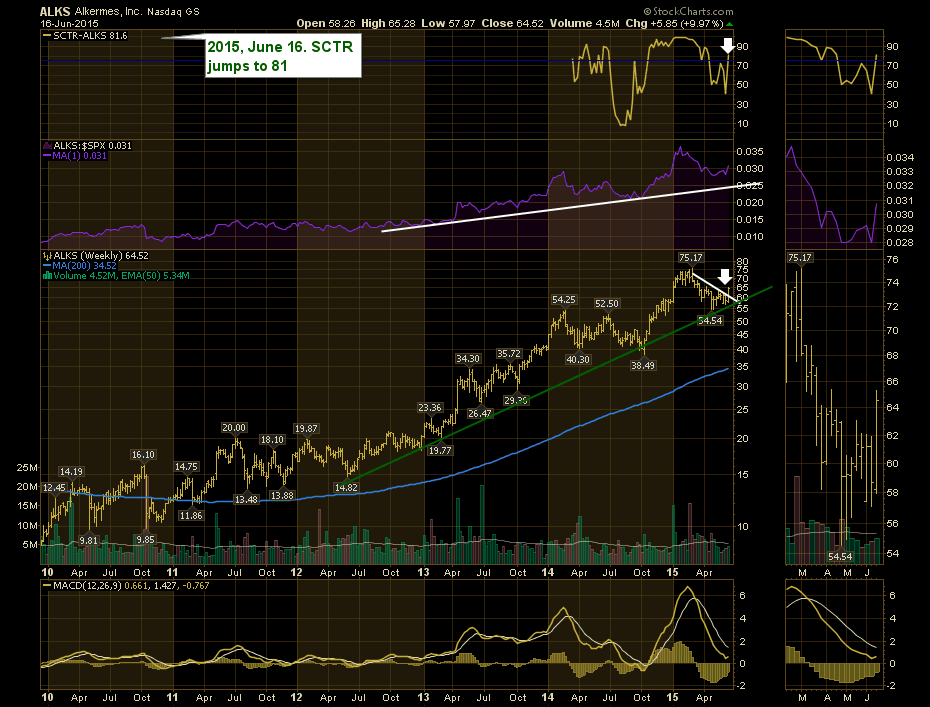 Trading the Biotechs comes with huge risk and huge reward. This stock is another in the storied biotech sector. Pullbacks are hard to find, but this has been rising for years and recently we got an opportunity to find it on sale. The stop can be relatively tight, compared to buying it at a new high.
The Biotech sector continues to be one of the strong parts of the market. As long as that trend continues, this stock should resume the upside momentum.
Good trading,
Greg Schnell, CMT