The Metals and Mining ETF (XME) has been melted down for scrap. Websters defines "Moribund" as:
no longer active or effective : close to failure. : very sick : close to death
While the chart couldn't look more moribund, this week it kicked up and showed a gasp of life. The SCTR is still near death at 2.6. The Relative Strength trend shown in purple is still weak but it is making one month highs today. The price has broken out from a long downtrend and the MACD in the lower panel is showing some positive divergence. The price is still short of one month highs.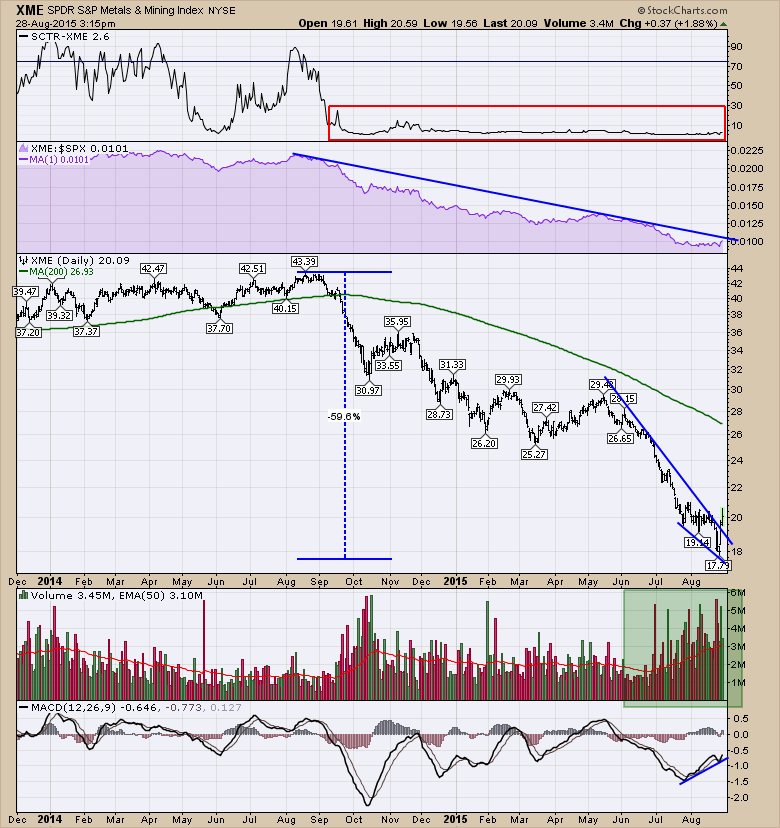 I think the big reason to start to look at this chart is the volume. The axiom of volume precedes price certainly has a shot at being valid if this can make a run as the volume has been piling up for 2 months here.
In an area beaten up and melted down, could this be the start of something new? We'll keep watching but the first thing price has to do is break a downtrend. Then it will have to start making new highs.
Have a good weekend. Good trading,
Greg Schnell, CMT