While the various investment managers talk about how bullish this pullback is, the ETF's with the best price action are all in the bond arena. I have made a concentrated ETF list and commonly refer to it for webinars and ideas for allocation.
Almost all of the ETF's on my list that have the best price action are in the Bond and income space. Here is a screen shot of the top 10% of the list (SCTR's above 90 within that chartlist). A blue arrow points to anything with a bond or preferred share. Talk about a quiver full of clues.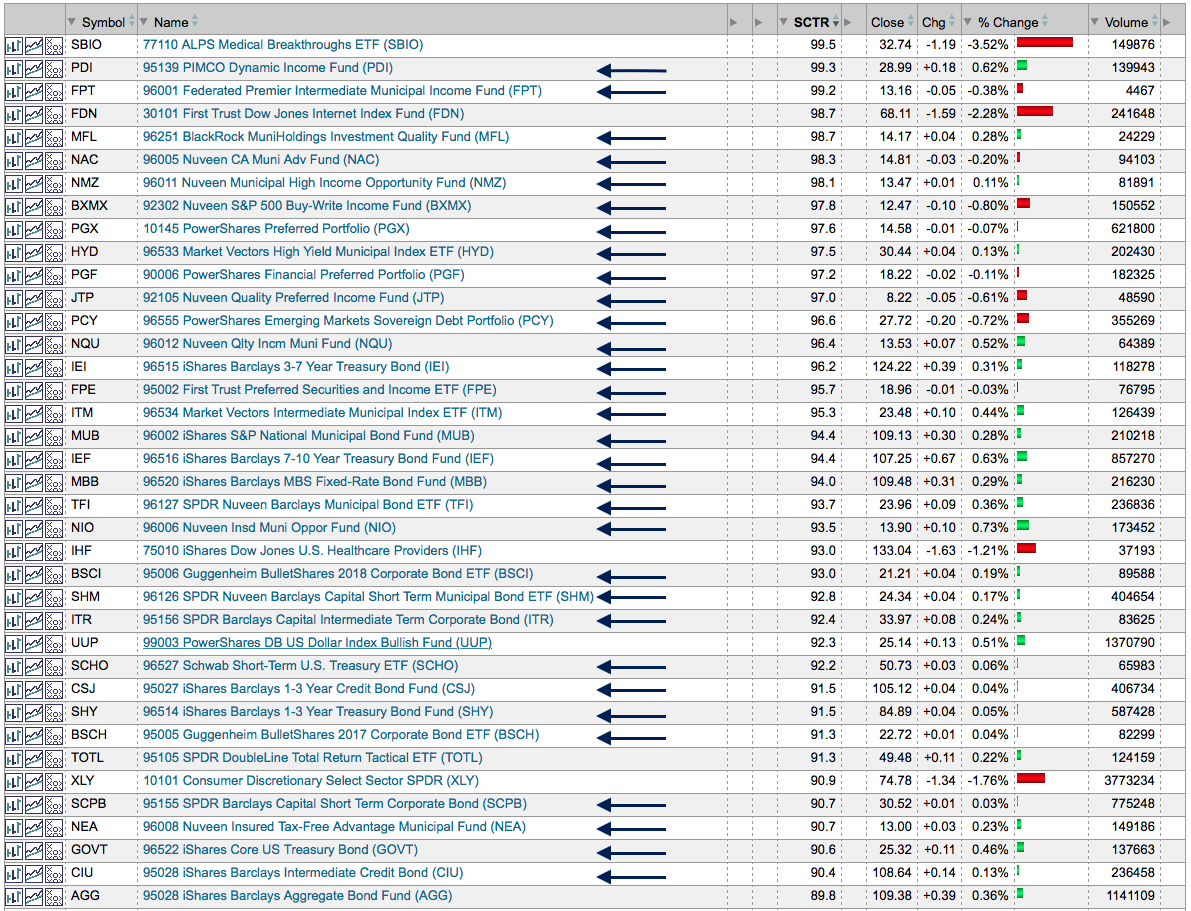 Another way to see a list of the strongest ETF's is to use the 'SCTR reports' found just under the mini-chart on the home page. Use the Drop Down at the top to select US ETF's. Click here to see the page sorted in SCTR sorted order.
So while portfolio managers continue to recommend buying this dip, the bonds have the best price action. This is not just a one day view. The SCTR has a 60% weighting towards longer time frames. Continually watching what is hanging in the top 10% of SCTR rankings can be very good for your portfolio.
Good trading,
Greg Schnell, CMT