The Social Media ETF (SOCL) has been working lower for the last 3 months. Off the recent lows, the SOCL ETF has really pushed higher with big influence by Facebook (FB) and LinkedIn (LNKD). It is testing an important horizontal support/resistance level right now.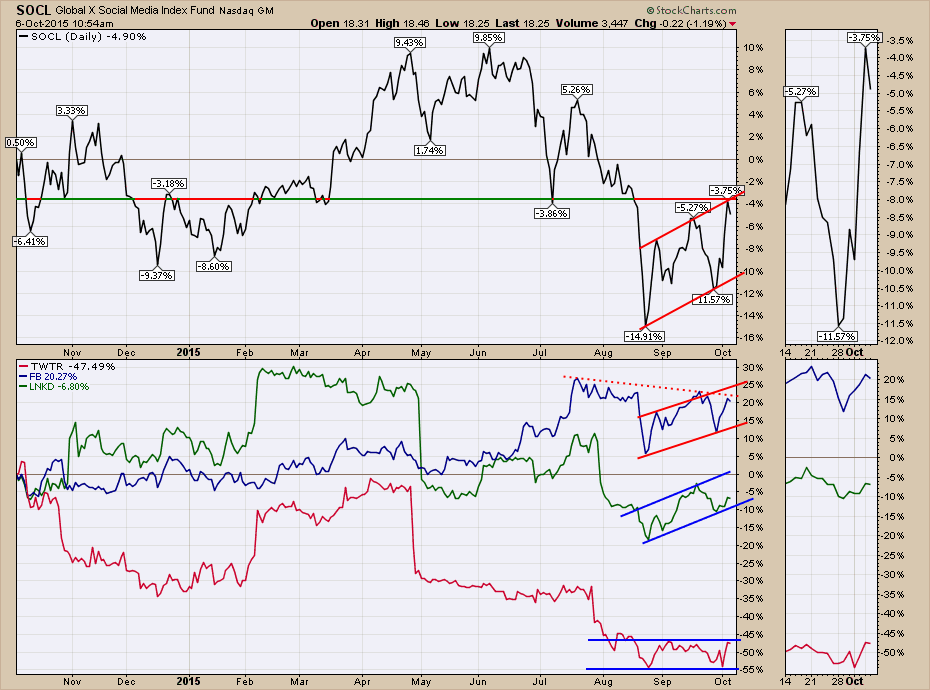 ---
While the SOCL chart is much less impressive than FB over the period shown, this should be an important area to watch. Facebook is expected to have big earnings, and LinkedIn has a nice recent trend going so maybe they can push above. The problem with the LinkedIn chart shown in green is the lower highs and lower lows going back to February. If SOCL is going to make the turn, it needs more than Facebook to power higher. The recent news in Twitter might help but it is not a top ten holding currently.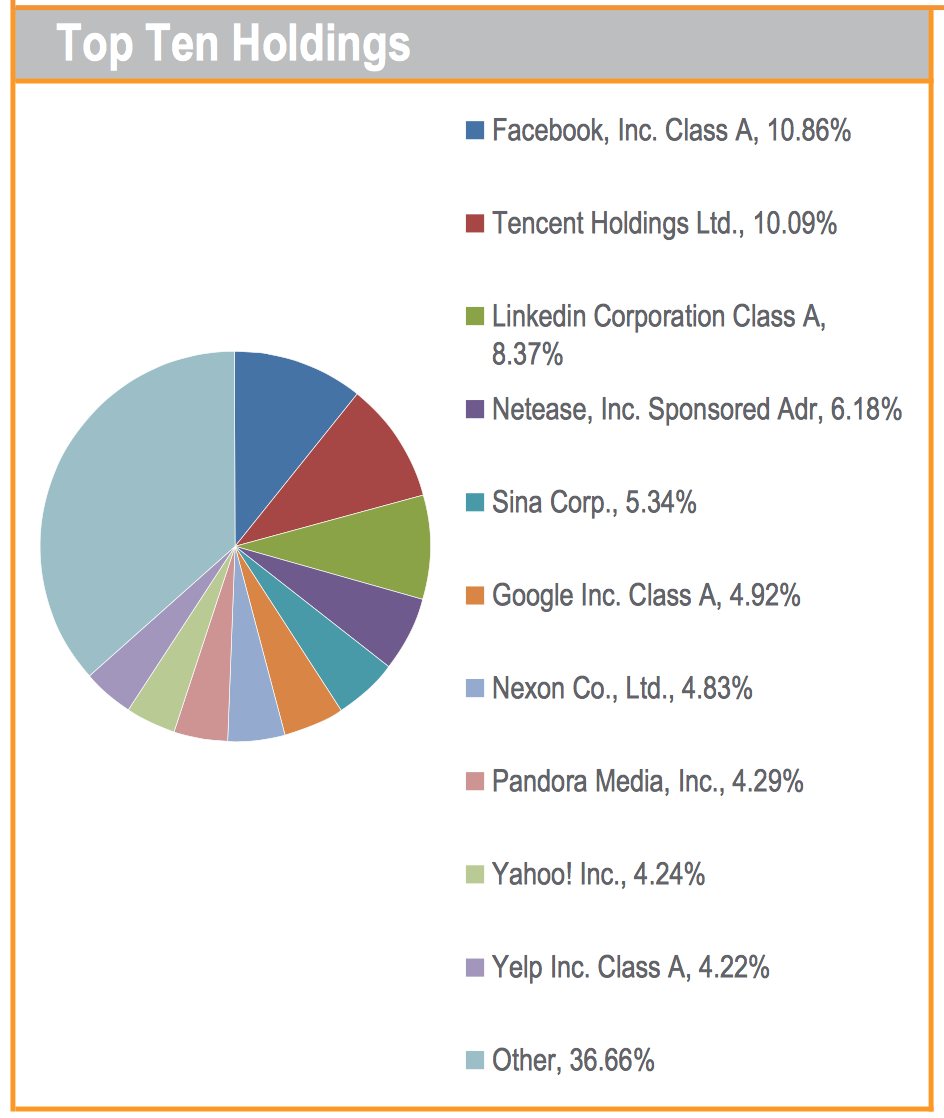 SOCL is a mixed picture at best. But if there is an opportunity on this chart, it is right here. A break above this resistance makes a nice entry. Plan a stop, especially with a $VIX around 19 as this is a volatile market, with Friday having a 55 point intraday swing on the $SPX. Remember to protect profits as the current trend is down in the big picture.
Good trading,
Greg Schnell, CMT