The Biotechs topped out almost a year ago. With all the new technology in cancer treatment, and a few biotech conferences next week, the rotation towards Biotech is in full gear. I have shown XBI here as it has a lot of volume, but some of the other ETF's including SBIO, IBB, CNCR are all in play.
The new 4-month highs in RS is encouraging, but the SCTR is still pretty weak. The break above horizontal resistance at $58 is good with nice volume. Today the price action also broke through the downsloping trendline as it broke the horizontal resistance. A near-term test is the 200 DMA.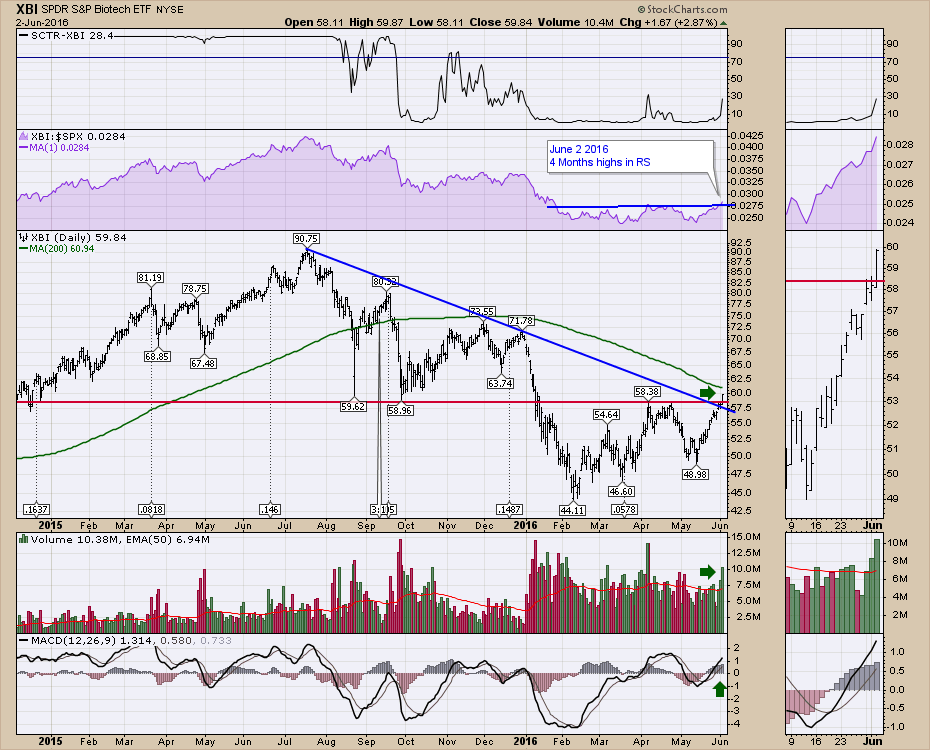 ---
Today's volume candle was the highest in 6 weeks and the MACD looks to be turning up.
You can follow these links to check on the other charts. SBIO,IBB,CNCR.
I will be hosting a special edition webinar on Tuesday, June 7th. I plan to spin through the biotech sector and do a serious look at individual stocks in the space. Have a great weekend!
Good trading,
Greg Schnell, CMT, MFTA.