The news of Deutsche Bank (DB) breaking well below the Brexit lows can not be comforting for the broader financial community. Today the XLF lost its momentum and dropped to the bottom quadrant. While this is a weekly chart, the first day of the week sent a chilly message. We broke to 2-month lows today and this week is important as it will mark an end-of-quarter and end-of-month close. Having a very weak financial chart is troublesome and the SCTR suggests some caution is warranted after the price failed to breakout above resistance.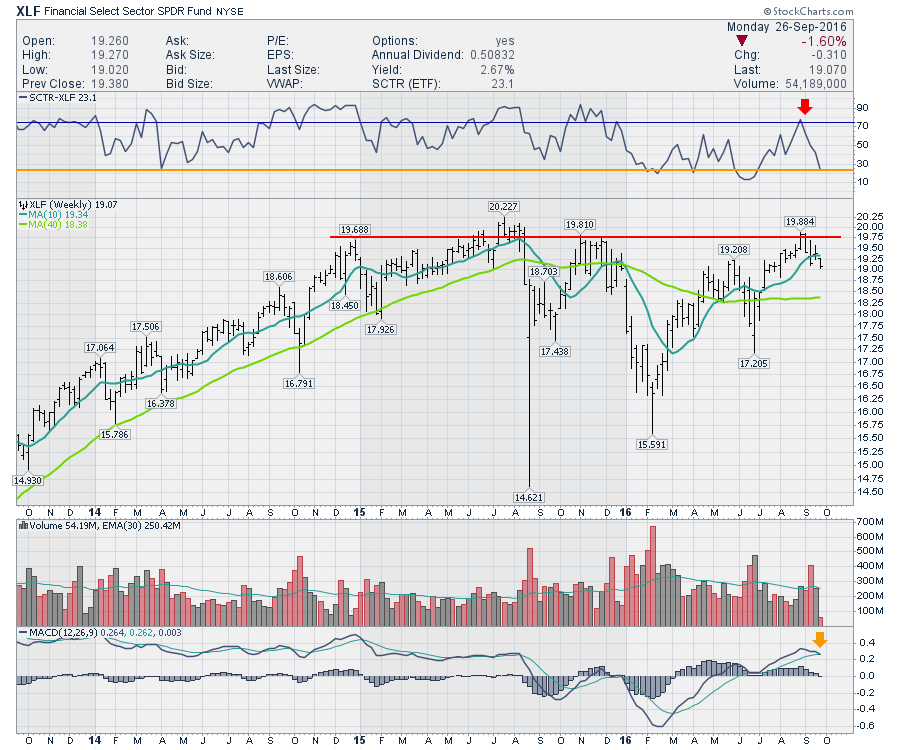 ---
It is early in the week so we need to see where the week closes on Friday, but the MACD has the potential to give a sell signal if it closes any lower. I think a large part of this financial sector weakness is the breakdown in Deutsche Bank (DB) today. Here is the chart. The gap down below $12.50 suggests significant weakness as this break also represents a drop below the Brexit low of $12.50 in the last week of June.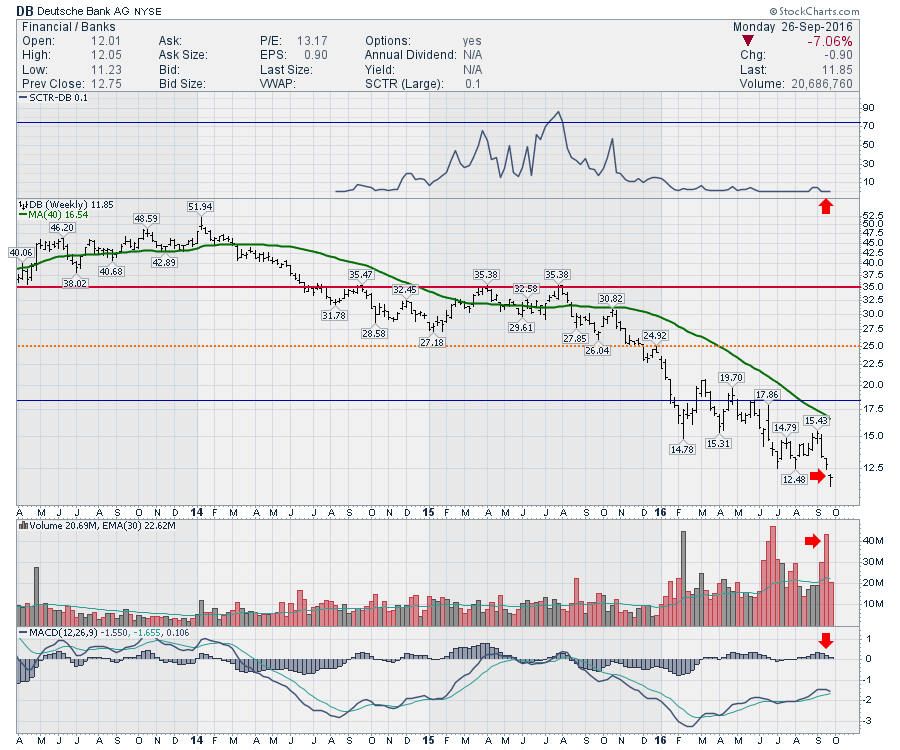 This chart represents a company with an estimated 2 Trillion in Derivatives which means there is a large counterparty exposure. If these derivatives come under stress, this could spread to the wider financial community. The Deutsche Bank chart needs to be watched closely in the coming weeks. I wrote an update to the big picture of the major global banks late last week on one of my blogs. You can find those articles by clicking on the following links. Bank Review Three Months After Brexit & Bank Review Three Months After Brexit (Part 2).
Good trading,
Greg Schnell, CMT, MFTA.