Tesla (TSLA) has been a range bound stock for years with a ton of media interest. For buy and hold investors, the last three years has been difficult. It's the rollercoaster ride that never ends. I wrote about Tesla when it was at its lows in December. Is Tesla About To Hit The Ditch December 4th, 2016? You can see where the trend lines were drawn. In the article, I discussed how important it would be that the lows hold. A break above 30 on the SCTR would be bullish. We can see the lows held, TSLA broke out above the trend and went on an $80 run.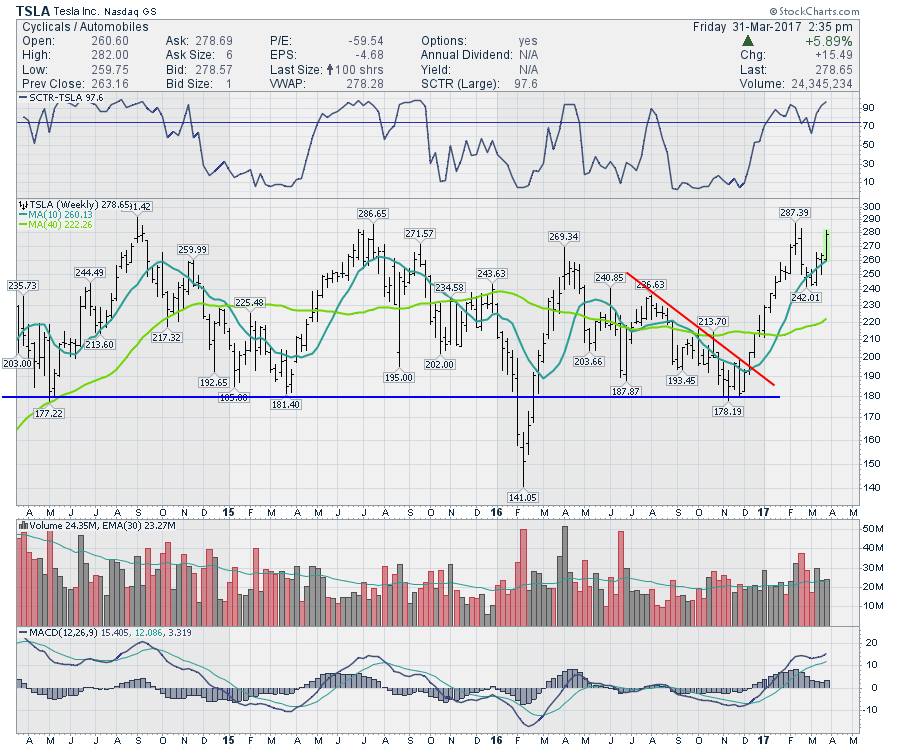 ---
Now it is at the other end of the range. What's next? This setup looks pretty interesting. At the top of the range, it had a massive surge this week after pulling back $45 from the highs. This looks ready to finally break the 3-year range. With above average volume, no negative divergences and a strong SCTR this looks pretty good. Compare to the last time the SCTR was up this high back in June and September 2015. Both highs had very low volume relative to the average. Now it is just the opposite.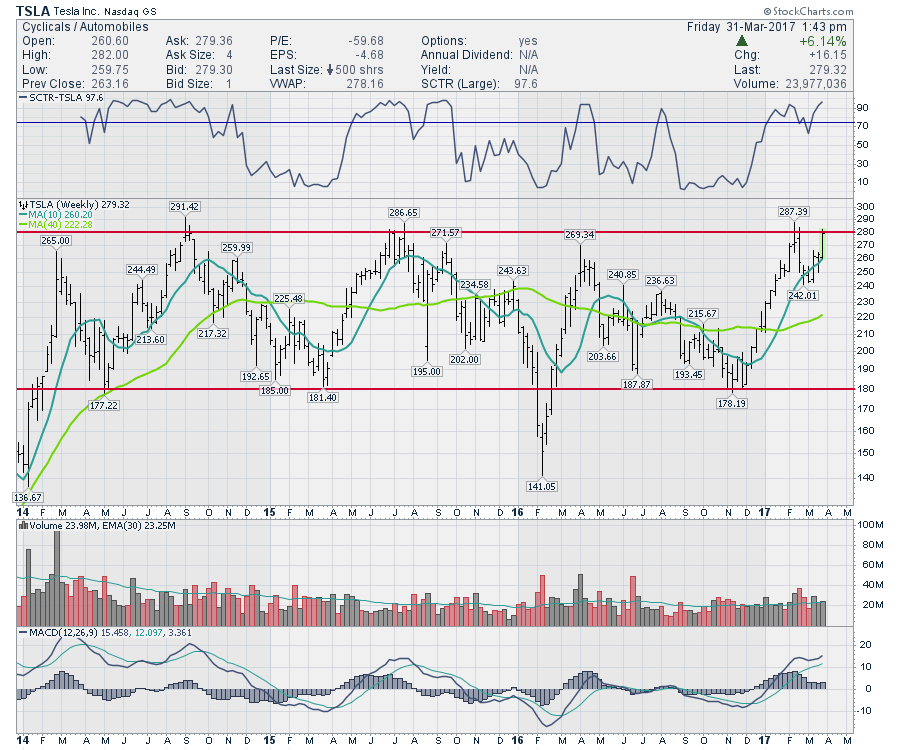 I think Tesla will finally break through. A stop at 265 will give it room to move, but this looks ready to go. A breakout above a $100 range would suggest (no guarantees of course) a $100 move to the upside. That would be nice!
---
For the educational segment, Arthur Hill has authored a massive collection of educational videos for using StockCharts.com.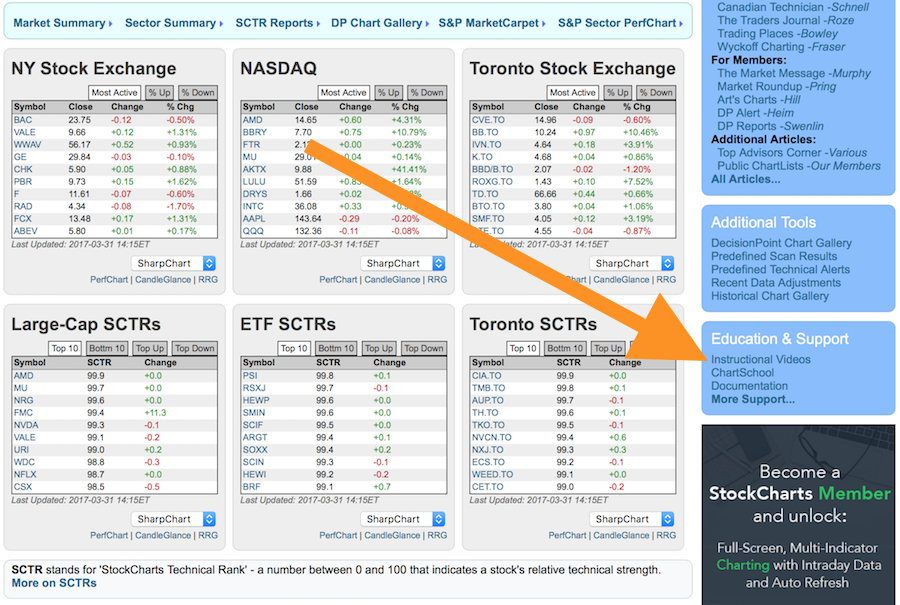 Once you are on the Instructional Videos Page, you can move through the 6 different groups of content.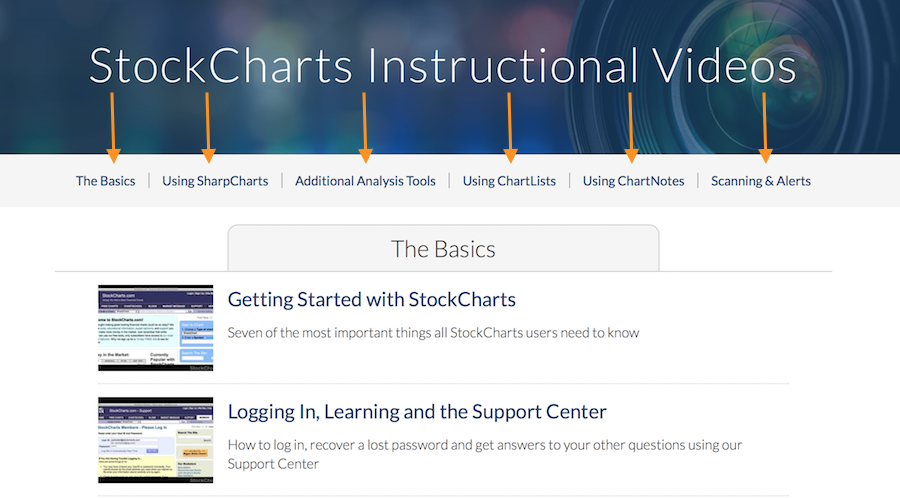 The volume of information presented is huge, but it is broken down in bite size pieces to aid in your discovery of using StockCharts.com. Feel free to give it a try.
---
For those who are members, I want to thank you for your business. For those who are thinking of becoming members, join the thousands of people who have tried the 1-month free trial to understand all the hidden value for being a member. Click here to get started on your free trial. Thank you to all of our clients for making us an award winning website, year after year.
---
We have set up some video channels for our subscribers to find the video recordings. This should aid in finding video articles directly. You can bookmark the webpages.
With that, have a great weekend!
Good trading,
Greg Schnell, CMT, MFTA.